How Accurate Was SAP on AWS?
Executive Summary
For years SAP has said that they would be hosting their products and not relying on AWS.

In this article, we review the accuracy of this claim.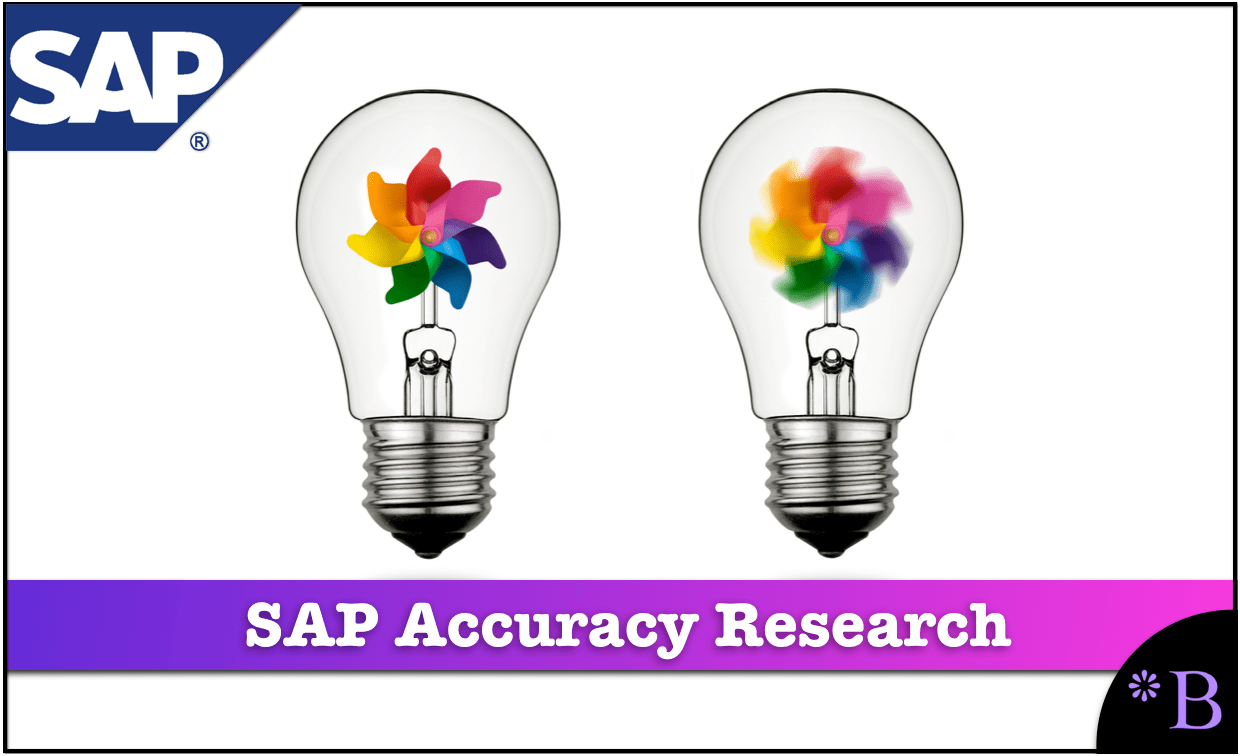 What SAP Said About SAP Hosting its Own Products and not Relying on AWS
This was the official policy of SAP for some years. In 2015 in this article in Diginomica, SAP executive Steve Lucas lays out the reasons for this, which we covered in the article The Problems with Diginomica on Steve Lucas on HANA, Oracle, IBM, AWS, and Microsoft.
However, within a concise period of time, SAP claimed using multicloud. You will learn about SAP's accuracy on AWS.
Our References for This Article
If you want to see our references for this article and other related Brightwork articles, see this link.
Lack of Financial Bias Notice: We have no financial ties to SAP or any other entity mentioned in this article.
This is published by a research entity.
Second, no one paid for this article to be written, and it is not pretending to inform you while being rigged to sell you software or consulting services. Unlike nearly every other article you will find from Google on this topic, it has had no input from any company's marketing or sales department. 
What Actually Happened with SAP and AWS?
Less than two years later, SAP announces the multicloud strategy, which is a complete reversal of this strategy, as we covered in the article How to Best Understand SAP's Multicloud Strategy.
Later in the year, SAP announces a further partnership with MS Azure, providing more reinforcement of moving 180 degrees away from its previous policy.
Conclusion and Calculation
SAP receives a 0% accuracy rating on its hosting strategy.
Link to the Parent Article
This is one of many research articles on a specific topic that supports a larger research calculation. For the overview of the research calculation for all of the SAP topics that were part of the study, see the following primary research A Study into SAP's Accuracy.