Comments on Brightwork Article on SAP S4HANA
Last Updated on February 6, 2021 by Shaun Snapp
Executive Summary
This article contains comments from the articles on SAP S4HANA.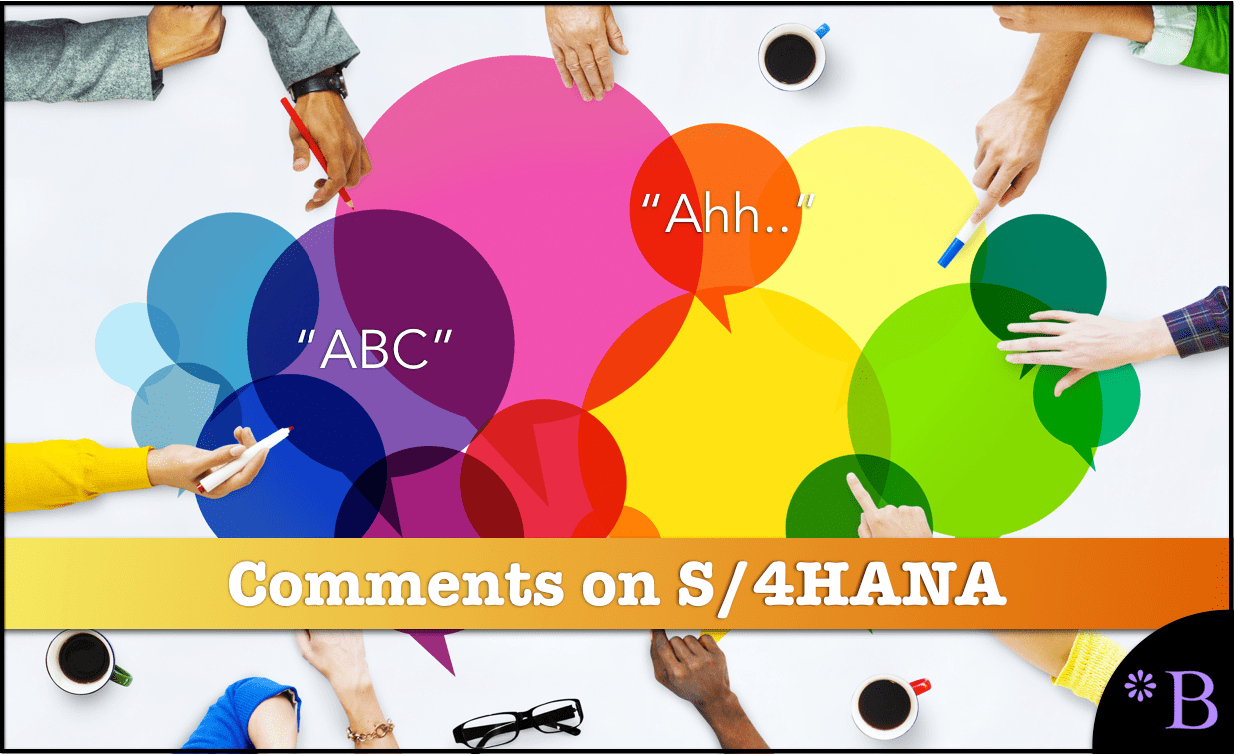 Introduction
These comments are in response to the articles on SAP S4HANA.
Comment #1:

Harald Alten
Dear Sirs, I am much interested in this S4 Hana stuff as consultant. Principally you confirm my impression on the SAP -bla bla, sorry "unprecedented SAP experience". Currently, I am aiming to get a certification in S/4 HANA 1610, but it's so confusing…Kind regards, Harald / Trier (Germany)
Well, there are two different dimensions to 1610. First is the question of marketability. 1610 experience may be marketable, but the number of customers in 1610 is far smaller than proposed by SAP. However, the market for skills is dependent upon supply and demand.
So as long as the number of people with the skill is smaller than the number demanded the price paid to you will be high. But one issue to consider is that a S/4HANA implementation is going to be a problematic implementation. So you have to decide if you want to work with an unfinished application.
Would You Like to Comment and Have it Added to This Thread?
Just provide your comment in the chatbox in the lower left of this screen.