Comments on Brightwork Article on SAP Support
Executive Summary
This article contains comments from the articles on SAP support.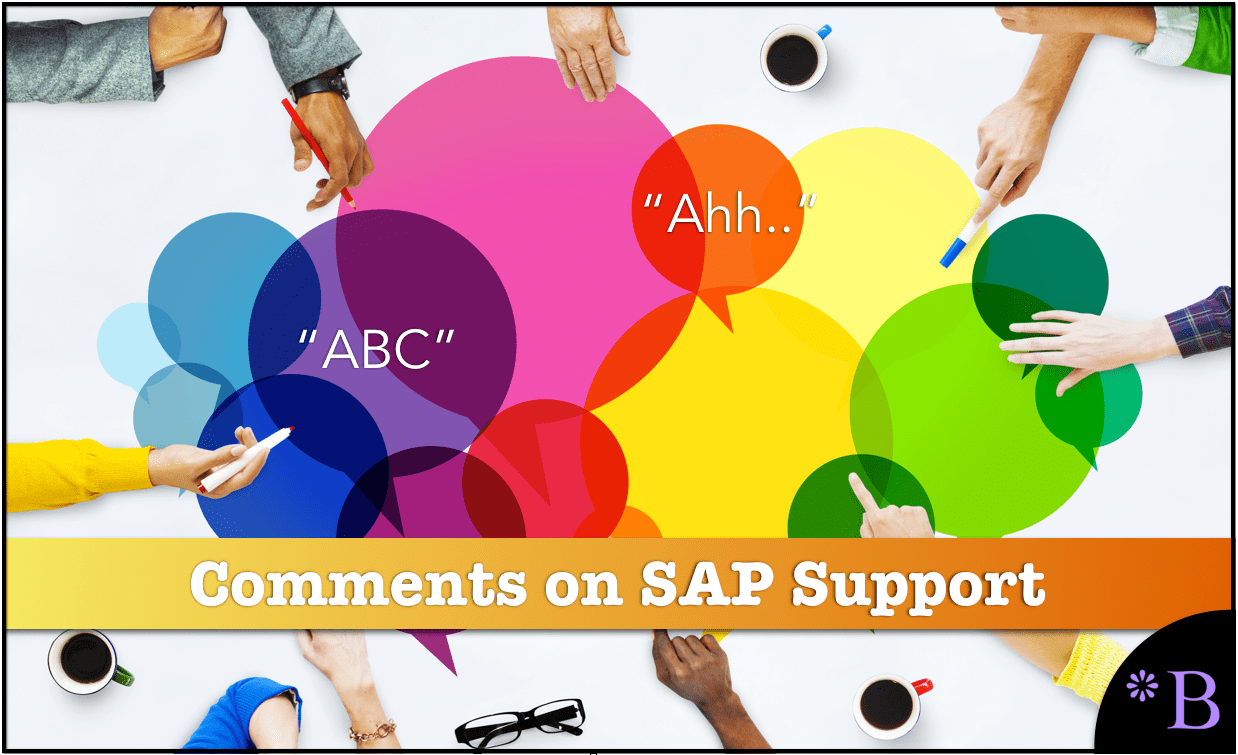 Introduction
These comments are in response to the articles on SAP support.
Comment #1:

From Rick Maurer
I hope a lot of people read your post. You raise important questions and they are worth reviewing if you are considering out-sourcing SAP (or other ERP) services. And I think they are worth considering when you are creating an internal support team for any major software implementation.
Comment #2:

From David
I agree with your conclusion. If all that is being gained is a decrease in cost, while in exchange you are losing quality of service, it just does not make sense to outsource.
Yes, it's interesting how outsourcing continues, even though quality drops, as so many CTOs can claim cost savings. I don't attend senior executive meetings in companies, but I would think the business executives would push back on the CTO's proposal that costs went down while quality stayed the same. I never hear that the motivation to outsource IT functions was to increase quality.
Would You Like to Comment and Have it Added to This Thread?
Just provide your comment in the chatbox in the lower left of this screen.