Comments on Brightwork Articles on Crostons in Forecasting
Executive Summary
This article contains comments from articles on crostons in forecasting.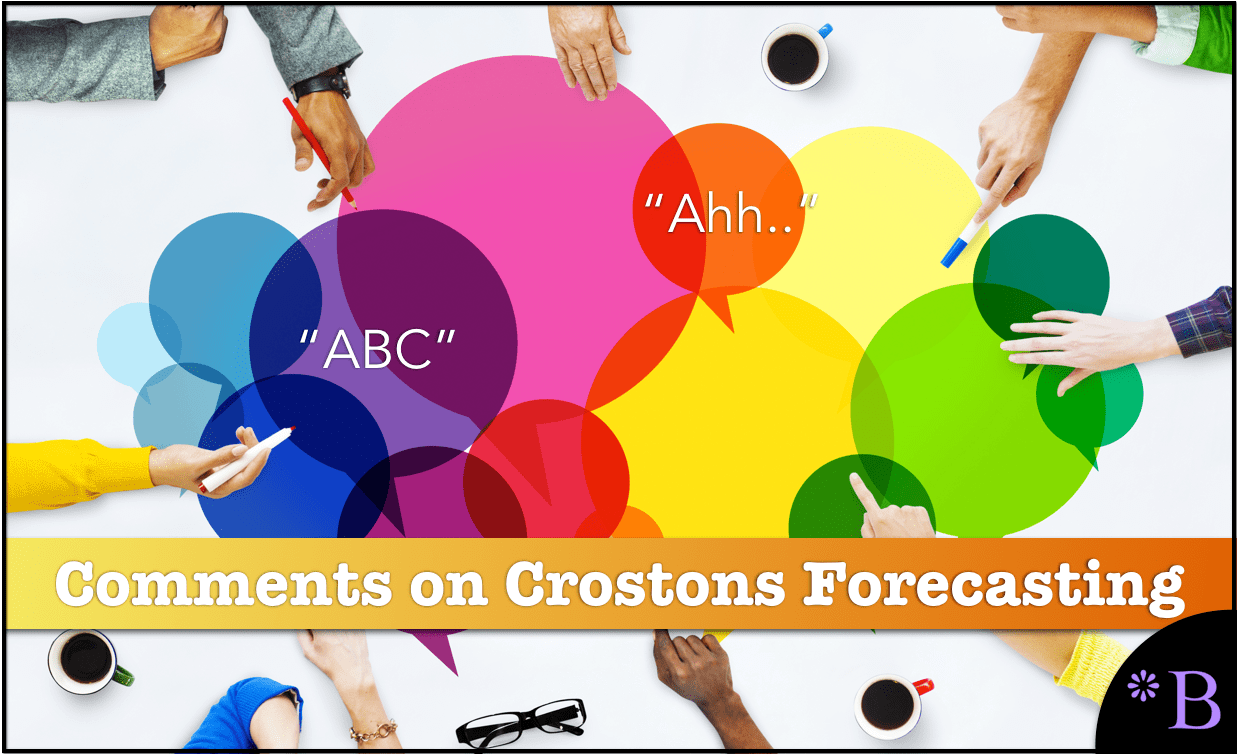 Introduction
These comments are in response to the articles on crostons in forecasting.
Comment #1:

Brian Varney
Hello,

I am trying to emulate a Croston by using exponential smoothing on the size and interval components. I seem to get success in matching SAS' High Performance Forecasting package except for one situation so far. The situation is when there are multiple leading zeros. In this situation the size component matches but not the interval component. Do you know of any special rules about handling a Croston when there are multiple leading zeros in the demand data?

Thanks, Brian
Brian,
I can't say that I do. I think I would use the standard Croston's result from the package I was using.
I think the question to ask also is what is the point of making the effort? This article above describes the opinion of myself and Wayne Fu that Croston's does not add very much benefit, and only adds benefits in very limited applications. Croston's performance can be matched with much simpler forecasting methods.
Would You Like to Comment and Have it Added to This Thread?
Just provide your comment in the chatbox in the lower left of this screen.