Do Artificial Sweeteners Cause Insulin Resistance?
Last Updated on January 24, 2022 by Shaun Snapp
Executive Summary
Artificial sweeteners are broadly taken and considered as a healthy substitute for sugar.
What is less discussed is the impact on insulin resistance and appetite.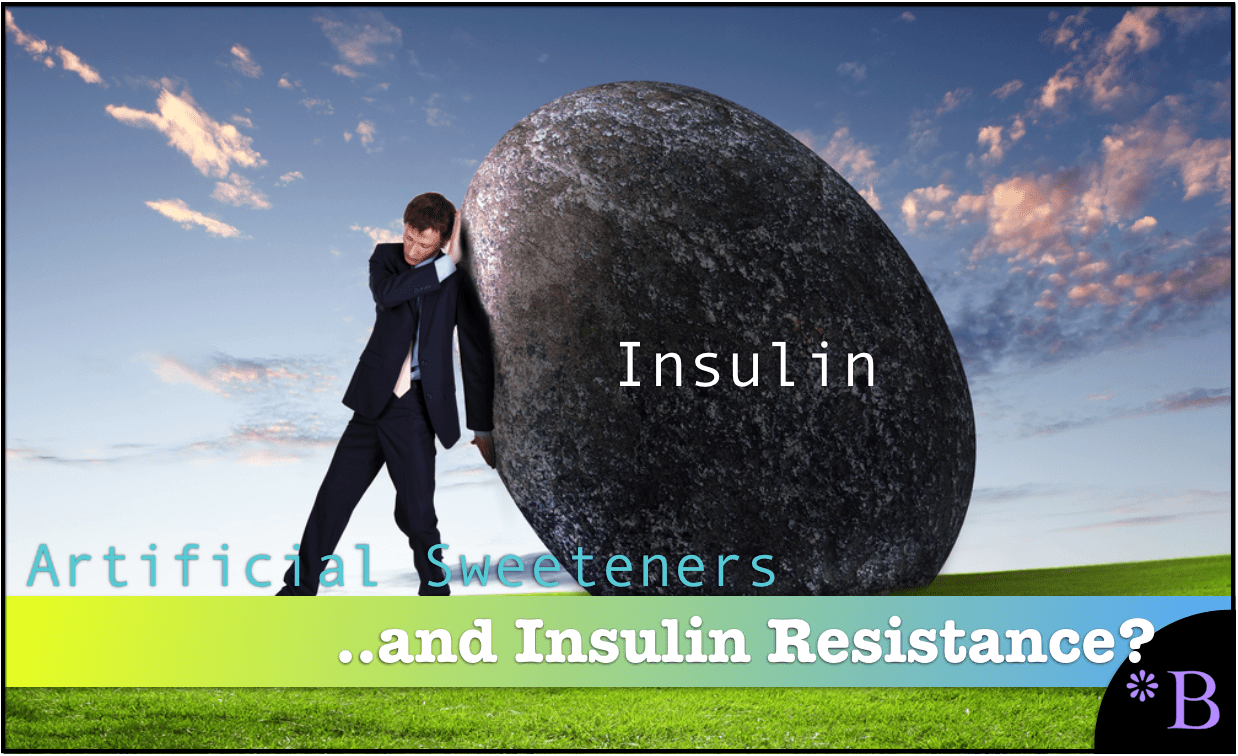 Introduction
Artificial sweeteners are used by an enormous percentage of the population. However, evidence has surfaced that artificial sweeteners should not be used as they cause insulin resistance.  
Our References for This Article
If you want to see our references for this article and related Brightwork articles, visit this link.
This video is contradicted by the following quotes. 
The results from the OGTT showed no significant difference in the insulin sensitivity of participants during the two 12-week periods. In addition to this, there were no significant changes in insulin secretion during the two periods.

No anthropometric changes (changes in body shape) occurred throughout the study, with BMI, weight and waist measurements remaining the same.

These findings could be of particular interest to those with type 2 diabetes because using sweeteners can be a very practical and effective way to replace sugar. Thus, this decreases the likelihood of blood glucose levels spiking.

The study provides some reassurance that these two common artificial sweeteners do not appear to affect insulin sensitivity. But there are other considerations about the health of artificial sweeteners, which we shall look at now.

Sweeteners have also been suggested to alter the delicate balance of bacteria in the intestines of mice, resulting in glucose intolerance.

There are a multitude of contradictory studies all pointing to one truth which is that, as it stands, we don't know if sweeteners are bad for your health.

Of course, it is universally understood that consuming excess sugar is bad, so if sweeteners are your way around this hazard, many believe it to be the lesser of the two evils. – Diabetes.com
And this quotation.
Endocrinology, and Obesity Branch at the National Institute of Diabetes and Digestive and Kidney Diseases (NIDDK), whose research specializes in the metabolic effects of artificial sweeteners, one of the most troubling aspects of artificial sweeteners is how they change the microbiome. "Artificial sweeteners block the growth of certain bacteria in the gut," Rother says.

Essentially, the study showed that artificial sweeteners increased the strains of gut bacteria that are more efficient at extracting energy from food and turning that energy into fat. Although it's been challenging to demonstrate this effect in humans, researchers speculate that a similar response in humans may be one reason that artificial sugars can trigger weight gain.

When sweet receptors are triggered in the body by artificial sweeteners, the body reacts as if it were real sugar. This makes the body less effective at burning fat. "It's like yelling at my kids—the more I yell the less they react," says Alpert. Artificial sugars fools the body into thinking more sugar is on the way, so it makes make more insulin. "Among people who consumed artificial sugar, there was a 20% increase in insulin concentrations, which decreases blood sugar," says Rother. The result? Insulin keeps fat in our cells, builds up energy stores, and makes you hungry. This could have serious implications for our metabolism: Artificial sugars may increase insulin resistance and lead to both metabolic syndrome as well as type 2 diabetes. – Prevention
Conclusion
This is a very important question as so many people take artificial sweeteners.
This is a preliminary article, and we have not yet taken a position on this. We will add more to this article in the future.