Examples of SAP Intimidation of Individuals
Last Updated on March 27, 2021 by Shaun Snapp
Executive Summary
SAP has been repeatedly accused of using intimidation against various individuals.
We cover other examples of intimidation of individuals by SAP.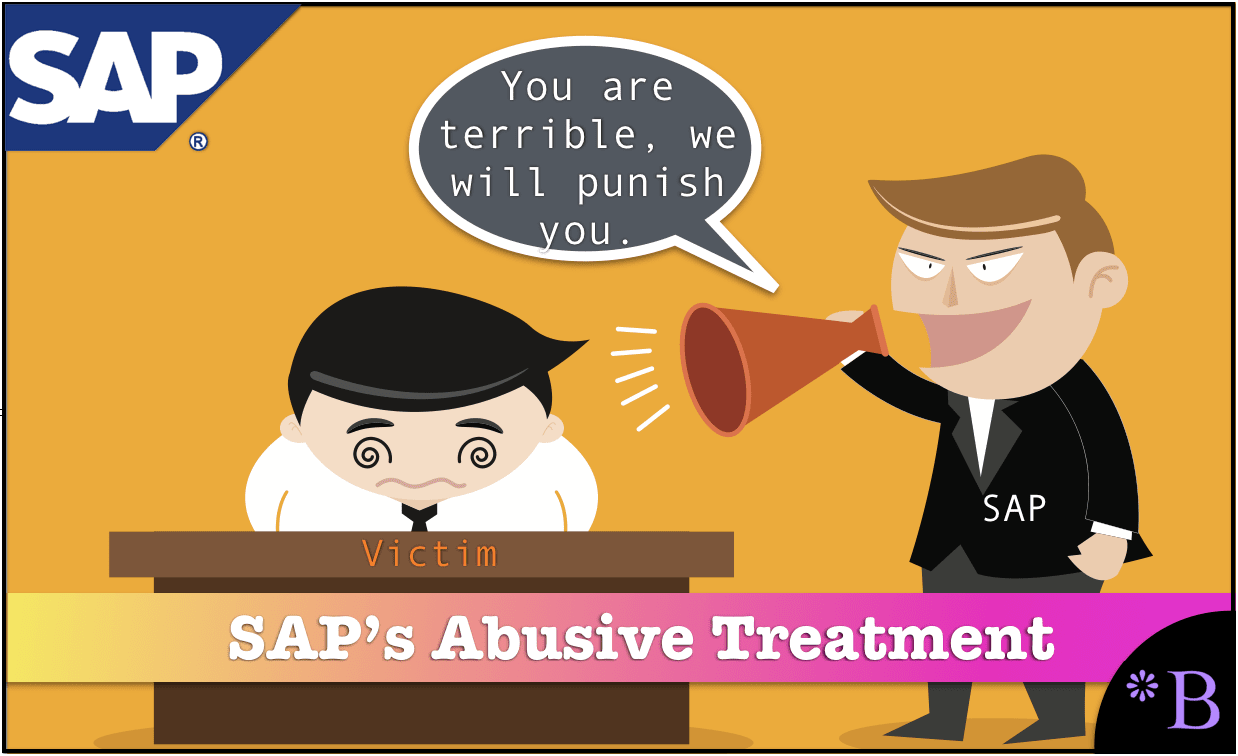 Introduction
In the article, SAP is Accused of Witness Tampering in Teradata Lawsuit. We analyzed abuse that a witness accused against SAP. This tends to be something that most people do not associate with SAP. However, it reinforces similar claims made by Caroline Olsen in an article written in Jan of 2015.
The Swiss diplomatic services repatriated me from Canada, following acts of organized criminal harassment against me and my daughter. Switzerland was supposed to protect us, open an investigation, and help us to settle in. In this particular context, a visit from a police officer was not unexpected. Except that, after a few conversations with the people in charge of handling my return to Switzerland, it becomes evident that this officer's behaviour (it's confirmed, he is indeed a police officer) is very strange; and him showing up at my door has absolutely nothing to do with the repatriation procedure.

It is discovered shortly after that he happens to be related to Léo Apotheker's family…

The objective of his visit was to obtain private information regarding me and my family; which Léo Apotheker did not manage to obtain by other means. Apotheker's goal? To use this information to cause me more harm. – SAP Confidential
And also intimidation of Lionel Bieder, as explained in the same article.
The only people I am in contact with are Lionel Bieder and Thomas Waldbaum. We speak every day, sometimes for hours. From his webcam, Lionel shows me the the men spying on him at work behind the tinted windows of a black car. – SAP Confidential
Conclusion
SAP heaps this type of abuse on people because it can get away with it. This fear stops many people from speaking out against SAP.
References
*https://studiometamorphoses.com/2016/05/gratitude/