How Awful Was the Coverage of the McDonald's AI Acquisition?
Executive Summary
McDonald's has jumped on the AI bandwagon by announcing an acquisition that is not AI.
We check the media coverage of this inaccurate announcement.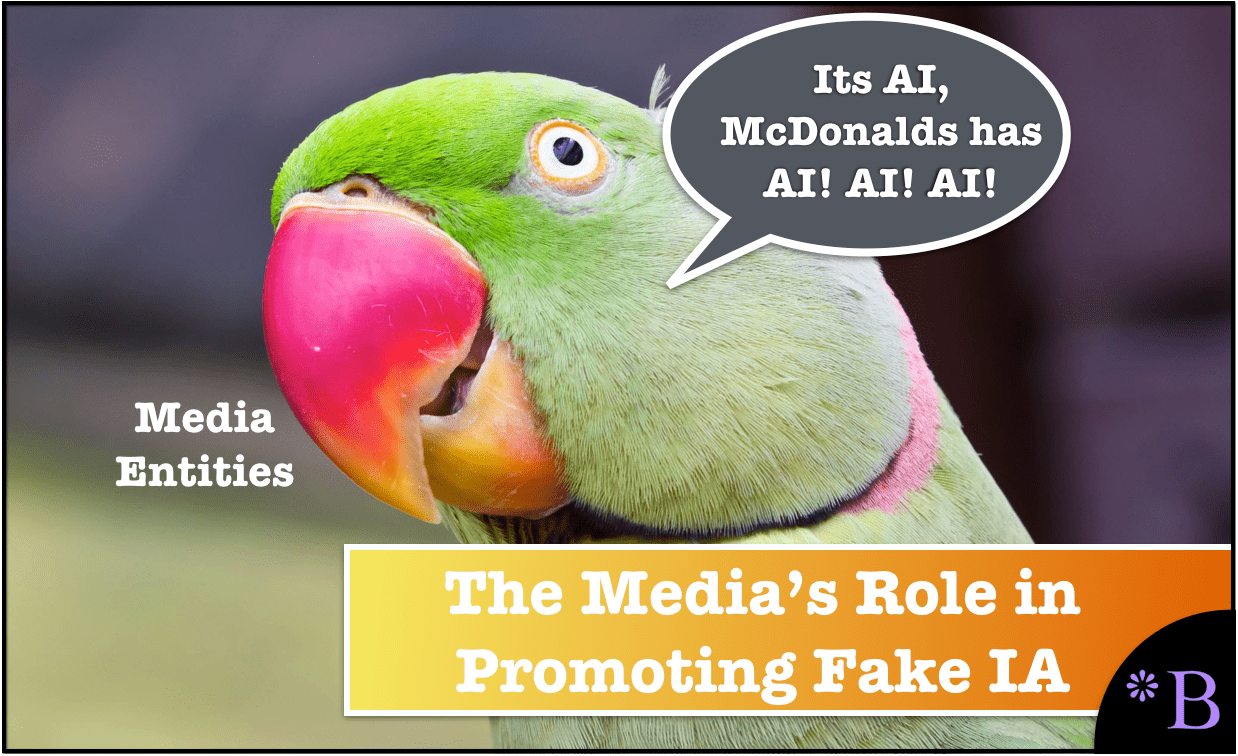 Introduction
For years now, companies have been introducing AI programs to impress investors and customers. In March of 2019, McDonald's acquired Dynamic Yield Ltd for $300 million. Dynamic Yield Ltd is an AI firm. This AI initiative is aimed at adjusting the drive-through windows. The project essentially moves items around on the menu depending upon the week's time or day based upon previous sales order history. And it should go without saying that this is not AI, and overall is one of the more ridiculous AI projects we have come across.
We checked how major media entities reported in this story.
Our References for This Article
If you want to see our references for this article and other related Brightwork articles, see this link.
Coverage per Media Entity
CNBC's Coverage
The title of this article is the following..
McDonald's $300 million deal officially makes it the king of A.I. and fast food—here's why the move was pure genius
And then this is from the article.
The race for massive digital disruption in restaurants, from fast food and casual dining to high-end eateries, is only going to get more intense, and McDonald's acquisition makes a strong statement about how far it's willing to go to win over customers. Consumers today expect to get food from their favorite restaurants in a number of ways, including ordering ahead and delivery to home and office. With the power of A.I. on its mobile app, McDonald's could see bigger orders, increased demand for delivery, and greater margin.
The coverage by CNBC accepts McDonald's proposal without questioning the story of McDonald's program's logic in the least. As we will see further on in the article, both of these are problems.
Forbes's Coverage
As the largest fast-food establishment, operating in 188 countries and serving more than 69 million people each day, it's clear McDonald's creates volumes of data, but it's what they do with it that will yield powerful results. Here are just a few ways McDonald's is getting ready for the 4th industrial revolution and using AI, big data and robotics. By the end of 2018, you can expect an ordering kiosk to be available at a McDonald's near you. McDonald's France is also testing out interactive terminals. As McDonald's continues to embrace its data-driven culture, expect to see the company improve performance based on the insights and efficiencies realized from artificial intelligence, big data and robots.
Forbes also accepts the statements without question by McDonald's. The article is written not by Forbes but by a contributor with a consulting practice around AI and analytics. This is an author with a bias to promote AI. It is why he offered his content to Forbes for free. As we covered in the article Can You Trust IDC and Their Now China Based Owners?, a corrupt China-based real estate conglomerate purchased Forbes.
Furthermore, they have drastically cut back on journalists and editors, preferring to obtain content from biased contributors with something to or directly paid placements from large entities like SAP.
2nd Forbes' Coverage
The underlying story and intent here for McDonald's is far deeper. It serves as a near perfect story of the inter-connected world we live in and why that world is in the most complex and possibly most exciting state of change it has experienced since the first industrial revolution and certainly since Ray Kroc first bought the brand to life. There is nothing digital about eating a burger. But that does not mean that the experience of ordering, receiving and going back for a burger should not be dominated by digital knowledge markers.

Converging the virtual and physical versions of ourselves is a big bridge this can now be crossed by McDonald's. That is far more likely to delight me than a game token for their Monopoly game.

Being able to use AI to deliver almost infinite combinations of highly personalized elements could give McDonald's access to the secret sauce that sits at the heart of Starbucks experience which is the power of the Starbucks retail partner to remember you, know what you want or may want. It is why Starbucks can charge $6+ for a coffee. Imagine McDonald's as a premium experience because of that level of personal knowledge? Not just to the 14,000 stores in the USA but also the other 22,000 McDonalds restaurants around the world for every single customer moment. Size can have enormous power in the digital age.
This coverage is entirely promotional and has to qualify as ridiculous. This article is also not written by a Forbes author but this time by a Forbes contributor — who again is a promoter of AI. Journalists wrote neither of the Forbes articles. Instead, it was written by two individuals who wrote for free to get their name out there to attain business for their AI-based consulting firms.
Crunchbase's Coverage
Unfortunately, customers don't regularly come to McDonald's for healthy offerings, he said. So the data will tell McDonalds to push items like fries or burgers vs salads. From a business standpoint, he said it gives McDonald's the green light to suggest more so-called junk food to customers but rationalized in a "subtle, scary way."

McDonald's will likely draw some interesting information about customer behaviors and taste buds from this acquisition. But, as the AI bandwagon continues to super-size, whether or not data-focused innovation is critical for the life of the fast food giant will be revealed by time.
This is the first article so far as to question the official story. However, it does not get into very much detail around the topic of AI, and the overall article is only 491 words, or a 2 minute read time.
Wired's Coverage
Look at the Dynamic Yield acquisition, then, not as the start of a digital transformation, but as the catalyst that evolves it.

"What we hadn't done is begun to connect the technology together, and get the various pieces talking to each other," says Easterbrook, in an exclusive interview with WIRED. "How do you transition from mass marketing to mass personalization? To do that, you've really got to unlock the data within that ecosystem in a way that's useful to a customer."

In the new McDonald's machine-learning paradigm, significant display real estate goes toward showing customers what other items have been popular at that location and prompting them with potential upsells. Thanks for your Happy Meal order; maybe you'd like a Sprite to go with it.

McDonald's was reticent to share any specific insights gleaned so far, or numbers around the personalization engine's effect on sales. But it's not hard to imagine some of the possible scenarios. If someone orders two Happy Meals at 5 o'clock, for instance, that's probably a parent ordering for their kids; highlight a coffee or snack for them, and they might decide to treat themselves to a pick-me-up. And as with any machine-learning system, the real benefits will likely come from the unexpected.

Think also beyond the store itself. A company that amasses as much data as McDonald's will find no shortage of algorithmic avenues. "Ultimately you can see we'll be able to use predictive analytics—we're going to have real-time information, as we start to connect the kitchen together—further back through our supply chain. I'm sure that will happen," says Easterbrook. "That isn't part of this particular technology, but as you start to link the predictive nature of customer demand all the way through your stock levels in the restaurant and the kitchen, you can almost flex it back down through the supply chain."

An important part of that focus is figuring out how to leverage the "personalization" part of a personalization engine. Fine-tuned insights at the store level are one thing, but Easterbrook envisions something even more granular. "If customers are willing to identify themselves—there's all sorts of ways you can do that—we can be even more useful to them, because now we call up their favorites," according to Easterbrook, who stresses that privacy is paramount.
We have in the past found Wired articles we liked, but this coverage is disappointing. It copies the other publications by primarily reporting whatever McDonald's PR says without any analysis.
Hospitality Tech's Coverage
"Ultimately we really want to be able to offer customers two ways of ordering a meal through McDelivery:" through a third-party delivery operator and through McDonald's global mobile app. "We believe we're making good progress," he added. "Obviously there's a fair bit of technology work that has to go on to integrate it."

"Over time using data from the millions of customers that we serve daily, the technology will get smarter and smarter through machine learning," said President and Chief Executive Officer, Steve Easterbrook, in an April 30 earnings call with analysts. "And using the data collected based on current restaurant traffic at the drive-thru, the technology will begin to suggest items that can make peak times easier on our restaurant operations and crew."
This was an article that merely passively repeated what McDonald's stated without any real coverage at all.
PC Magazine's Coverage
McDonald's rolled out the decision technology to several of its US restaurants last year to see how well it performed. The fact it is now acquiring the company behind the tech suggests it went really well and is set to become a standard feature of restaurants. McDonald's isn't stopping there, though, with touchpoints inside the restaurants and the Global Mobile App also being upgraded with the AI technology.
The same goes for this article, as goes for the previous article.
Diginomica's Coverage
McDonald's bet on digital transformation and a technology-led growth strategy has been a use case exemplar to which we've returned on many occasions. The fast food giant has spent millions of dollars over the past few years introducing digital tech into its customer experience front end and operational delivery back end, spend that has to date produced demonstrable ROI for the firm. This isn't the first time McDonald's has experimented with this sort of AI-based approach. Back in 2015 the firm piloted digital menu boards in some locations that were able to make recommendations for food and drink choices based on the weather conditions at the time. What's being talked about now is clearly going to be a lot more sophisticated over time and will be making use of the data gathered through the investment in self-service kiosks and other digital channels.

On the front end, I confess I really don't care for 'personalised recommendations' when doing any form of online shopping, let alone grabbing a burger. But I recognise the rationale and the appeal for some.

That said, McDonald's bet on AI will inevitably deliver another stick with which its critics can beat it. Consider this from The Telegraph, which urges us all to "be worried" that "the world's most maligned producer of fast food" has bought itself an AI firm.
This article, like the others, does no work trying to understand the underlying reasonableness of the venture or doing any thinking of any kind. We have routinely critiqued Diginomica's SAP coverage for being inaccurate and highly subordinate to their "media partners" (translation firms that pay them for softball coverage) Diginomica's Compliant Coverage of S/4HANA. Still, they don't seem capable of covering non-SAP topics either.
Geek.com's Coverage
Once the ink dries on the deal, McDonald's plans to roll out the foody function this year to Drive Thrus across the country, before expanding into international markets.

The chain will also integrate the technology into its digital customer experience touchpoints—i.e. self-order kiosks and mobile apps.

"We're thrilled to be joining an iconic global brand such as McDonald's and are excited to innovate in ways that have a real impact on people's daily lives," according to Liad Agmon, co-founder and CEO of Dynamic Yield, which will remain a stand-alone company with employees operating around the world.
In this absurdly short article of 299 words, which AI could have written itself, there is nothing more than stating the acquisition and then reporting the McDonald's quotations as fact.
Phys.Org's Coverage
Professor Sodhi raised further concerns about the way McDonald's customers might react to having their number plate recorded when they enter a drive through.

"Would people really be comfortable with that," he asked.

Fellow Cass academic Dr. Oguz Acar, Senior Lecturer in Marketing, said recording consumers data so overtly could risk alienating them.

"Suggestions based on number-plate recognition may make consumers feel that their privacy is violated," Dr. Acar said. "This could, in turn, bring about various negative downstream consequences in the form of reduced sales, negative word of mouth and an impact on brand image."

Professor Feng Li, Chair of Information Management at Cass, said McDonald's plans to implement AI can lead to short-term gains but unintended long-term consequences.

'We can no longer beat smart machines when playing chess, and AI based systems can easily out-smart humans when we make purchase decisions in a well-defined context," Professor Li said.

"This has already happened in some industries from airlines to e-commerce.

"They [McDonald's] seem to be going for personalisation initially, but if dynamic pricing is also used, it can be, and often will be, abused by companies—and can lead to consumer pushbacks."

Professor Sodhi further questioned McDonald's decision to buy not just the technology it needed to implement AI, but to buy the entire company.

"The purchase makes no sense," Professor Sodhi said.

"It is possible McDonald's CEO has something else up his sleeve, and if so improving and personalising the drive-through experience is then only a stated reason, not the real one."
This is one of the only articles to question the actual technology. Professor Sohdi brings up the same point we bring up later around why McDonald's has to acquire Dynamic Yield rather than use them as a vendor. The acquisition does make no sense — from McDonald's business perspective, but it does make sense from the position of developing a story for Wall Street.
Digital Trends' Coverage
The technology powering the menu boards will also take into account factors such as current weather conditions — so it might offer up cold drinks on a hot day — and also how busy the restaurant is, meaning if there's a long line and the kitchen is under pressure, it might push items that are quicker to prepare.

If you hadn't already noticed, McDonald's high-tech menu board is similar in many ways to how Amazon's online shopping site constantly offers similar or complementary items as it tracks your search activity click by click.
Similar to the other articles, this repeats what McDonald's says.
Silicon Angle's Coverage
"Technology is a critical element of our Velocity Growth Plan, enhancing the experience for our customers by providing greater convenience on their terms," said Steve Easterbrook, chief executive of McDonald's. "With this acquisition, we're expanding both our ability to increase the role technology and data will play in our future and the speed with which we'll be able to implement our vision of creating more personalized experiences for our customers."
Silicon Angle is another example of no value being provided and no reason for their article to exist.
TechSpot's Coverage
McDonald's will put its newfound technology to work in the drive thru. Working in conjunction with the company's digital menus, Dynamic Yield technology will account for factors like weather, time of day, current restaurant traffic and trending menu items to display items that customers are more likely to purchase.
This is another article that is tiny at 203 words. It provides no analysis whatsoever — and at this point, I am beginning to question the point of having what amounts to large numbers of copycat articles that could be the same article, just published at different websites.
The only analysis is provided in the comments section.
""People only come to us if they want something to eat, or something to drink. We're not in the business of using technology to try to change people's lives."

McDonald's doesn't give itself enough credit. It is largely responsible, either directly or through its many copycats, the epidemics of obesity and diabetes in America. Their also in the process of slowly eliminating dine-in service and switching to a drive-through only business model where you're encouraged to order well ahead of time and then park in line to pick up your cold food. This will help to boost unemployment, particularly among teens and young adults. Talk about transformative. – Comment
Fast Company's Coverage
That means that if everyone around you is eating their Mueller report-fueled feelings in the form of chicken nuggets, Egg McMuffins, and shamrock shakes, the AI can pick up on the trend and suggest it to whoever is next in the drive thru. It also means that your fast food experience will start to look a lot more like a trip to Amazon or other digital retailers, which have long used personal data and algorithms to make shopping recommendations. McDonald's CEO Steve Easterbrook told Wired that the company has big plans for big data and smart tech, and could potentially use wireless beacons to detect your smartphone–or even cameras to scan your car's license plate–in order to make more personalized menu suggestions.
This is the same pattern, followed by most of the other articles. Zero value add.
BBC's Coverage
"It can know time of day, it can know weather. We can also have it understand what our service times are so it only suggests items that are easier to make in our peak hours," said McDonald's chief executive Steve Easterbrook.
The BBC offered the same non-analysis of the news as the other media entities showcased thus far.
Gizmodo's Coverage
Let's be honest, it's a bit ridiculous that such an iconic menu needs an expensive algorithm to tell you what you probably already know you want. This will acquisition will likely be remembered as a prime example of corporations' algorithm-fever run amok. But maybe we'll see some good come out of it too—like burying its godforsaken parasite salads deep, deep under a pile of burgers in your menu options, right where they belong.
Most of the articles just repeated the same things the other articles did, but this paragraph above questions the overall exercise. However, it is such a short critique that it's difficult to say what leads the author at Gizmodo to say this. Once again, the analysis is provided by the comments.
I f****** hate when I'm looking at some menu item and suddenly that whole side of the menu gets replaced with an ad for something I don't want. Then it has to rotate back through a bunch of promos until the actual menu reappears. – Comment

You most certainly are not. My diet doesn't allow me to eat a lot of fast food, so I don't really keep up with changes in McDonald's menu. I just plain walked out of McDonalds one day at lunch because of their silly menu. And I've been a stockholder since 1973. – Comment

I think in practice it works a lot better here than in social media news feeds, but you absolutely do not need to spend $300million just to find out that people like eating Big Macs at 12pm. – Comment

The McD's menus are awful. One should be able to look up and quickly determine the price of small, medium, and large fries/drinks,etc without having to wait on the stupid menu to cycle through the sizes. It's crazy that they paid for this crap. – Comment

I already hate the rotating menus enough. Why add something that is universally hated? – Comment
Data Iku's Coverage
This was one of the few articles with any real analysis — but it is incredibly brief.
After a solid 2018, McDonald's was able in 2019 to purchase Dynamic Yield, a startup based in Tel Aviv. Its main use case is in promoting upsell items based on store history, time of day, weather, and other factors. 700 AI-enabled menu boards are already in stores, with more to come. AI integration isn't limited to McDonald's either, as other burger chains adapt.
We learned what Dynamic Yield specializes in, and this led us to the Dynamic Yield website.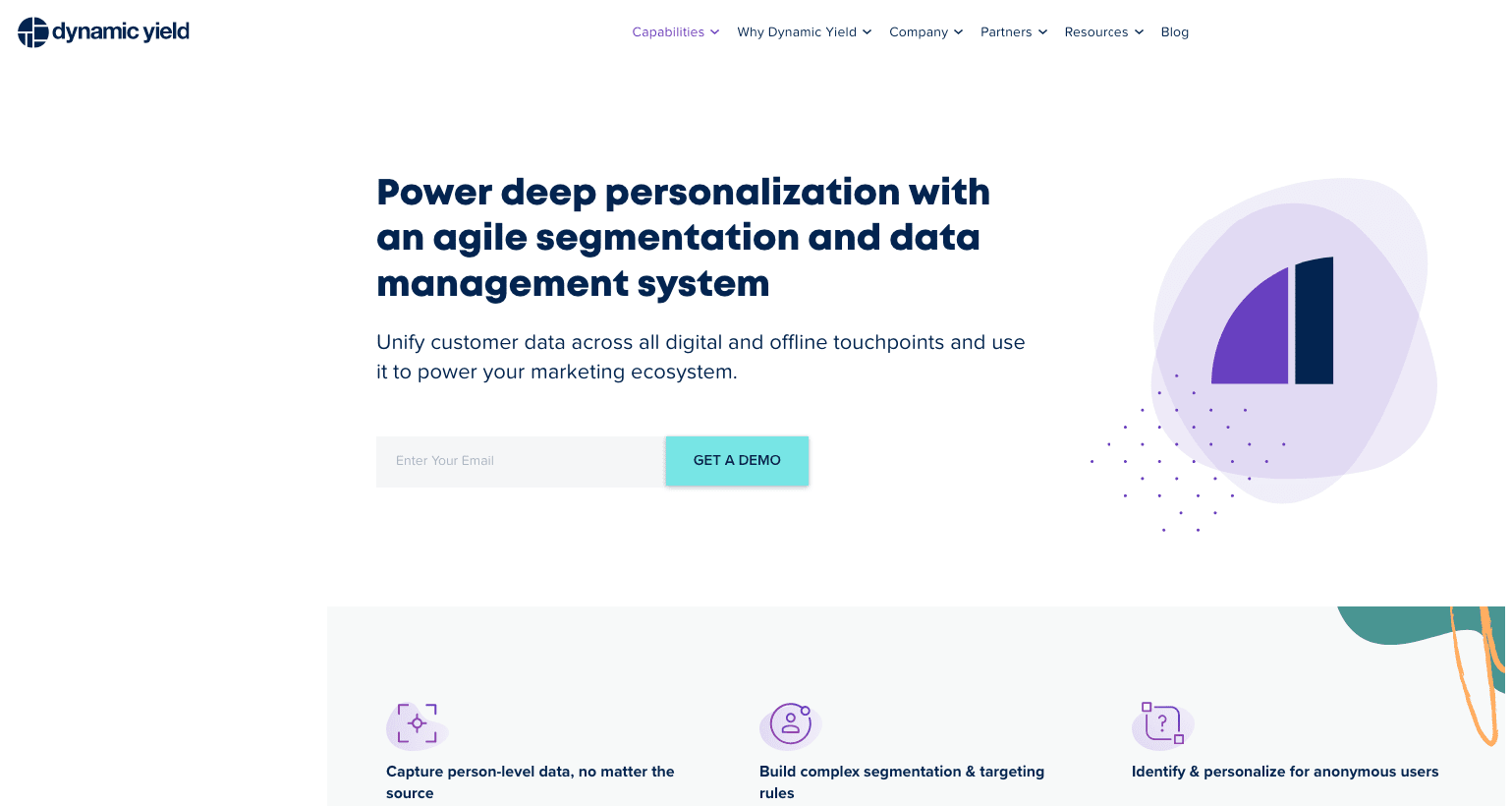 We found something interesting, going to the site. This is that Dynamic Yield does not appear to use the term AI or even ML on their website.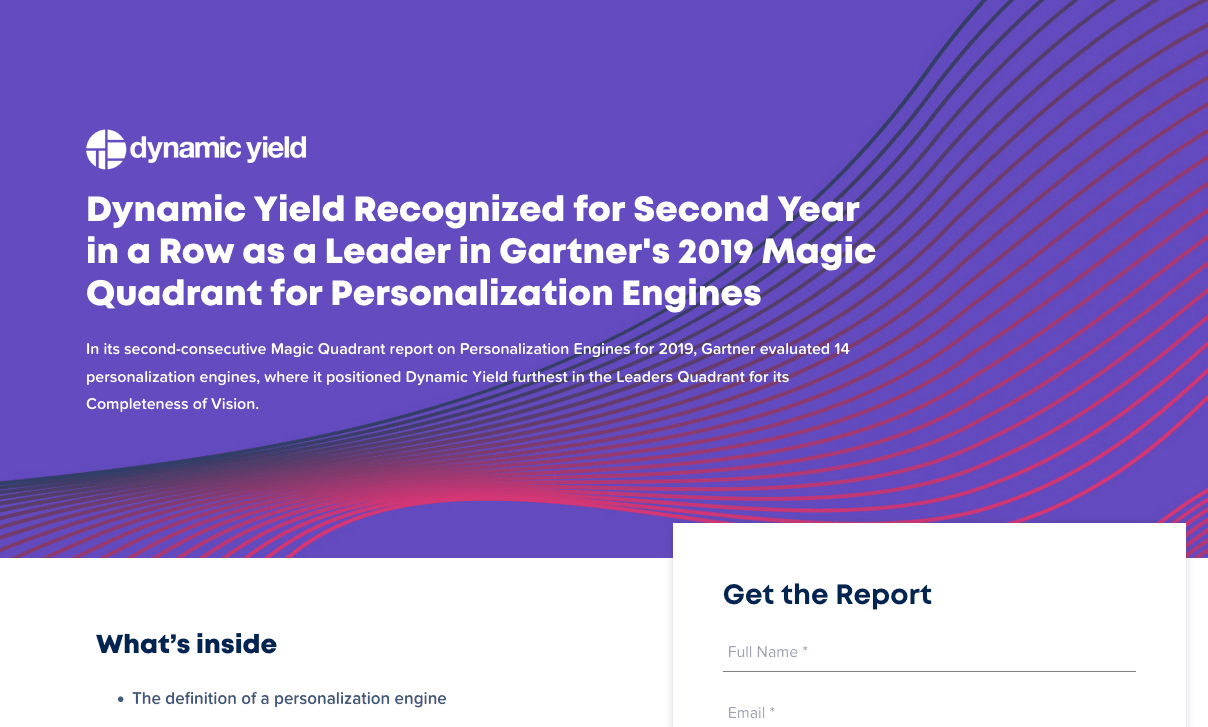 Gartner places them in the Personalization Engine category. 
We read through several Dynamic Yield white papers and also found no mention of AI or ML. We instead found these terms.
Customer Data Management
Recommendations
Behavioral Messaging
Personalization APIs
A/B Testing
Here are Dynamic Yield's Tools that can be accessed online.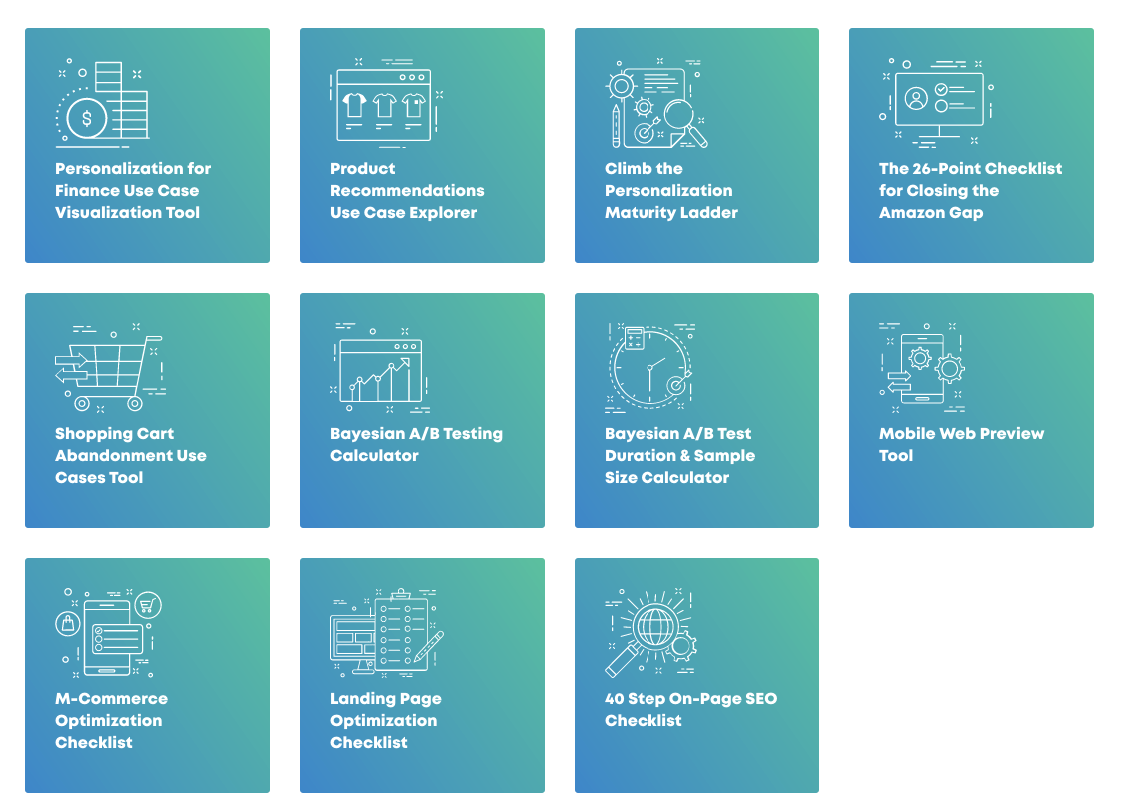 This brings up a question. Why does McDonald's refer to what Dynamic Yield does as AI? And secondly, of all the articles written on this topic, why were we the only ones to pick this up?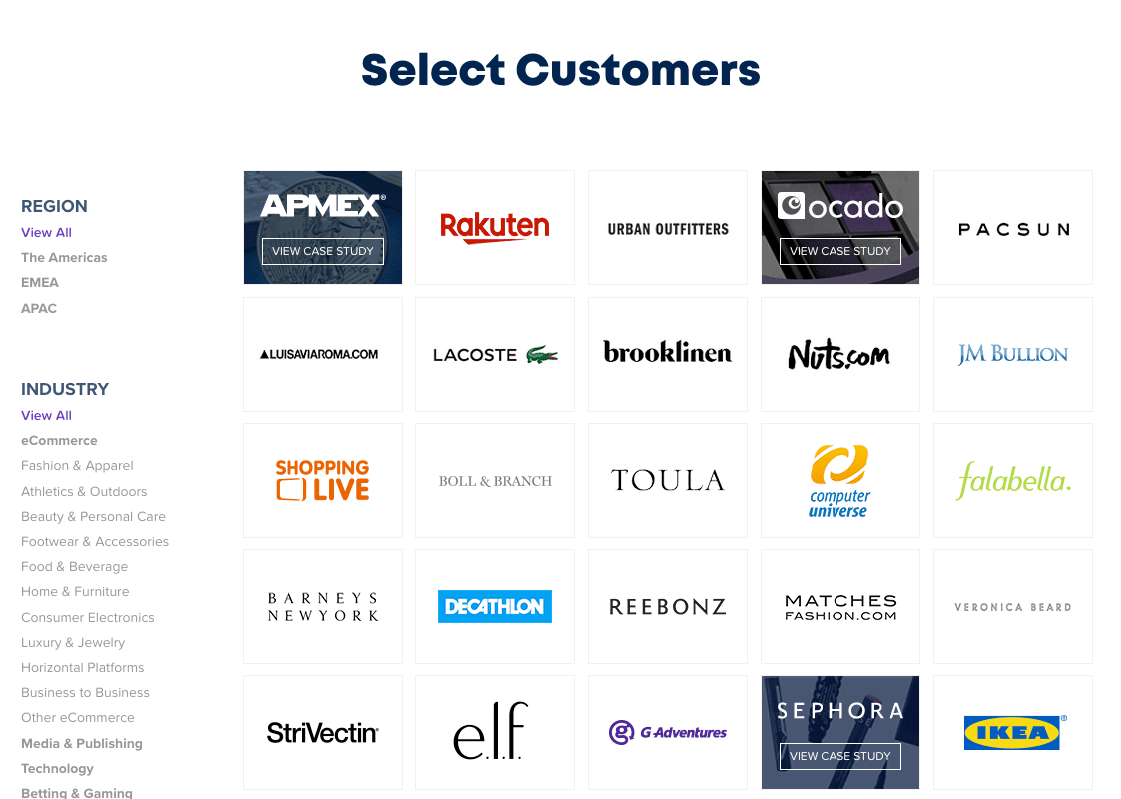 Here is a listing of Dynamic Yield's customers (the list is quite long, but this would fit in one screenshot). Most of what Dynamic Yield does is for the web. That is not food menus. This brings up why McDonald's needed to acquire Dynamic Yield instead of using them as a vendor. This concludes that McDonald's needed to purchase a company that has nothing to do with their business to create a splash. And they paid an enormous premium to do so. Dynamic Yield only has $17.8 million in revenue, which translates to 17 x revenues.
This entire acquisition may simply be about goosing to the stock price. McDonald's executives may have several shares that they would like to unload. This means the actual outcome of Dynamic Yield's impact on McDonald's may be a washout, but the executives may still benefit. And if they do, then the compliant media will have been a big part of serving as a repeating mechanism for McDonald's talking points.
The next article addresses this exact topic.
Barrons' Coverage
McDonald's was a relatively strong performer last year. Investors flocked to its defensive characteristics as markets sold off late in the year, but there was more than just a flight to safety at play. McDonald's increased its dividend, delivered upbeat earnings, and analysts promoted the benefits of the company's restaurant-remodeling campaign, the Experience of the Future. Like so many of 2018's winners, McDonald's has lagged behind this year amid a market rally that has made riskier names attractive again. Still, analysts remain upbeat about the stock and its ability to keep climbing, and McDonald's is up 6.2% since the start of 2019. In the trailing 12-month period, the stock has gained 20.6%.

What's New. Cowen & Co.'s Andrew Charles reiterated an Outperform rating and $205 price target on McDonald's on Wednesday, two days after the company announced that it would buy Dynamic Yield. He writes that McDonald's is harnessing the power of technology and personalization better than most restaurant peers, a move that should pay off in the years to come.
That is, an analyst, who likely knows nothing about AI, and whether Dynamic Yield does AI has determined that this acquisition will be successful. The fact that this analyst knows nothing about AI is quickly reinforced by reading this quote from him.
"Dynamic Yield integrates across McDonald's velocity drivers including drive-thru menu boards at Experience of the Future (EOTF) remodels and digital ordering via smartphone and kiosk," he writes, and can offer real-time tailored options, catered to individuals.
The Barrons' coverage performed little analysis and mostly repeated statements from a Wall Steet analyst who is not a source of information on the domain of AI. Still, it was educational to know that McDonald's has been frantically searching around for some story to pitch Wall Street.
Engadget's Coverage
The system will look at factors such as the weather, time, local events, traffic levels at the restaurant and on nearby roads, historical sales data, currently popular items and even what you're ordering to optimize menu displays at drive-thru windows. It might, for instance, promote the McFlurry or iced coffees on hot days, or suggest simpler items that are faster for employees to prepare if there's a long line.
Engadget, a website we have enjoyed on several occasions, ads little value with their tiny 267-word article.
Engadget's Article Comments
What is curious is how distinct the Engadget article comments are from the article itself — or, in fact, any of the articles.
This is great because what I really don't like is when I pull up to a menu and things are in the same place they were last time so I can quickly find what I want. Move things around, make it a guessing game, hide Waldo in there somewhere. – Comment on Engadget