How Bill Gates Bought Control Over the NIH
Executive Summary
Bill Gates bought control over the NIH.
We cover how he was able to accomplish this.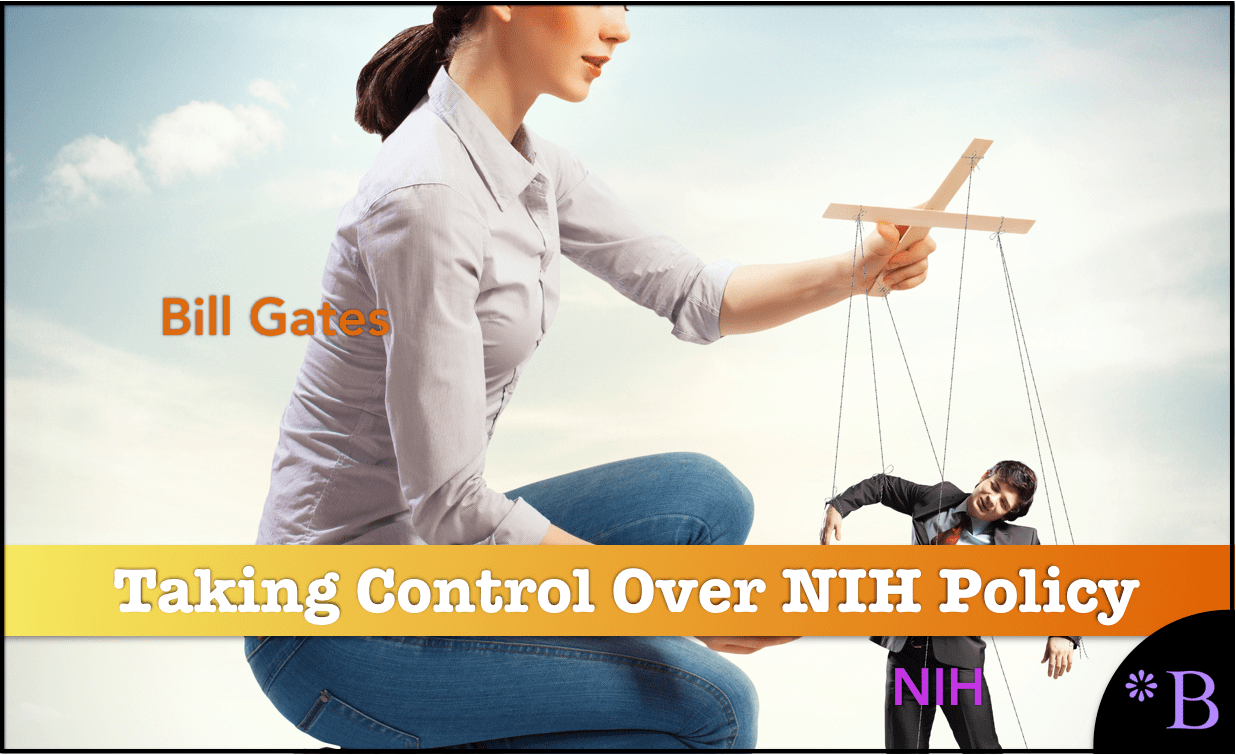 Introduction
Bill Gates has engaged in a multiyear campaign to buy off every well known entity that influences global pandemic policy. This article explains how he bought off the NIH.
Our References for This Article
If you want to see our references for this article and related Brightwork articles, visit this link.
The Bill and Melinda Gates Foundation's Donations to the NIH
Over in the United States, health is overwhelmingly directed by Anthony Fauci, the head of the National Institute of Allergy and Infectious Diseases. Fauci is not new to the business either, having been the advisor to every president since Ronald Reagan. Unlike other public figures, Fauci and Gates keep no secret of their relationship with each other. "It's a helpful collaboration, which we've always had", Gates said during an interview. According to Gates, the two often have phone calls.

In November last year, Bill Gates started a podcast, his first guest was Fauci, who spoke with him very casually. Fauci ended with: "Thank you Bill, it was great to be with you, Bill and I do this without the microphones, every couple of weeks we touch bases, and compare notes and learn from each other so it's great to see you Bill."

″[Fauci] and I were talking about the critical path in our last call and how to orchestrate Gates Foundation resources and government resources to get to the bottom of those questions."

"We're talking a lot about these variants and what that will do,"

Earlier this June, a series of freedom of information requests were made to the NIAID, asking to see Anthony Fauci's involvement with Bill Gates. Some of the requests revealed emails with Emilio Emini, the former vice president of vaccine R&D at Pfizer, who now works as the director of HIV at the Bill and Melinda Gates Foundation. One email in April 2020 went as such:

From: Emilio Emini

Sent: Thursday, April 2, 2020 9:59 AM

"Tony – I received a note from Trevor and Bill that they connected with you yesterday and they asked me to reach out. I've taken on the role of coordinating the foundation's contributions to global COVID vaccine efforts, in particular for those approaches that are (or soon will be) in early development. There's an obvious need for coordination among the various funders or the focus we need to have given the state of the pandemic will become lost through uncoordinated activities."

"Bill tells me that you will take on a central role in coordinating BARDA's funding to the ongoing efforts. And, of course, there are the NIH/VRC activities. I'm reaching out to ask how we can coordinate each other's activities…"

"As a next step we can connect 1:1 briefly or you can pass this on to an appropriate member of your staff."