How Facebook Enforces Pakistani Blasphemy Laws
Executive Summary
Facebook now works with the Pakistani government to enforce its blasphemy laws.
Their assistance extends to providing information on these blasphemers so they can be targeted by the Pakistan government.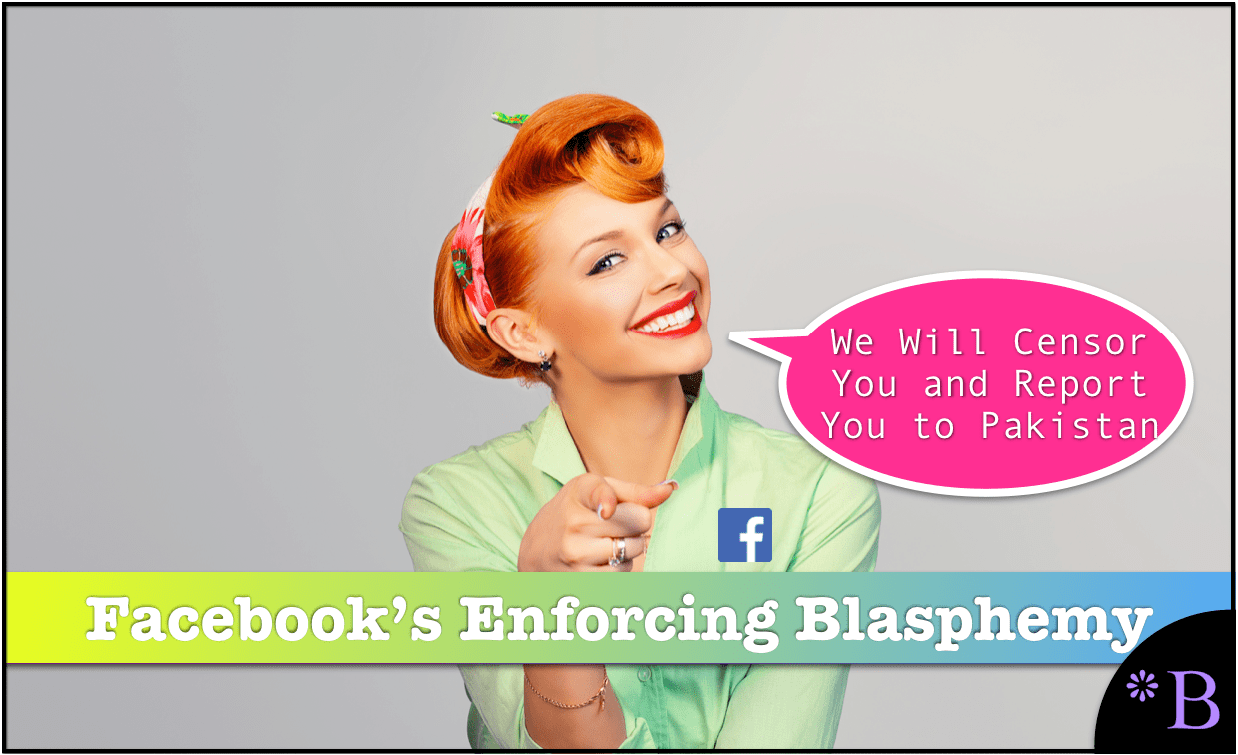 Introduction
Google and Facebook have been pushing the envelope for how much they can oppose freedom of speech. However, Facebook has set a new standard with its latest policy of censoring and sharing the personal information of Pakistanis with the Pakistani government.
See our references for this article and related articles at this link.
Facebook's Collusion with the Pakistani Government
In this video, David Wood explains how Facebook has been willing to work with the Pakistani government to police blasphemous content. 
Apostasy and Blasphemy Laws by Country
Muslim countries are renowned for their blasphemy laws. See the following map.
Source Data: Pew Research
This chart is interactive. Just hover over the country to see the name of the country displayed.
In this sheet, the countries coded in red have both apostasy and blasphemy laws. The countries in orange have only apostasy laws. What becomes apparent is that only Muslim countries have apostasy laws. And while blasphemy laws exist outside of Muslim countries, it is very rare to unheard of to hear of people actually prosecuted under any blasphemy law outside of a Muslim dominated country. 
Not a single prominent social media platform is based in a Muslim country, but these countries are realizing that with Google and Facebook's new censorship of "hate speech," that this falls directly into the area of blasphemy. Now, these companies will receive ever more demands like this to censor criticism of Islam. Google and Facebook may not realize this, but they are based in the US. And US, unlike Pakistan does not have either blasphemy or apostasy laws — and does not sentence people to death for either of these things.

Conclusion
I only began researching Facebook relatively recently as of the publication of this article. What is amazing is that there appears to be no bottom to Facebook's behavior.