How HANA Takes 30 to 40 Times the Memory of Other Databases
Executive Summary
HANA takes enormous levels of memory compared to competing databases.
HANA has continual timeout issues that are in part due to HANA's problem managing memory.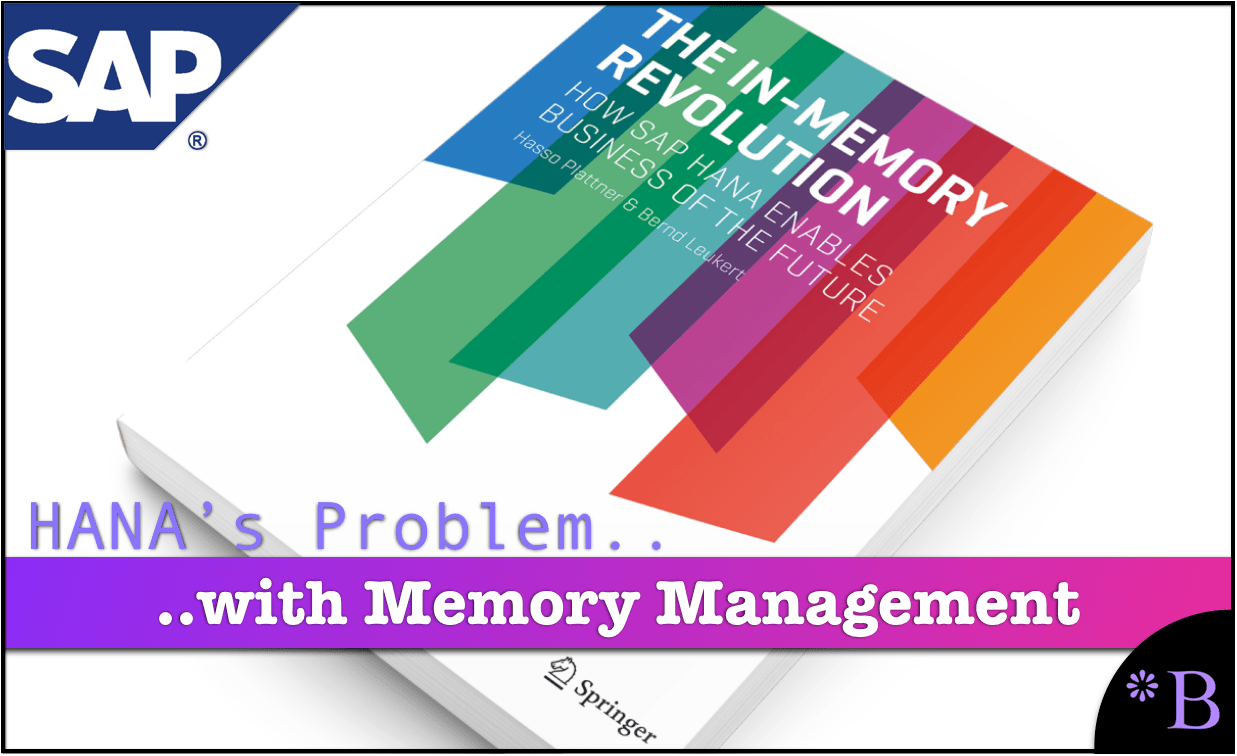 Video Introduction: HANA's Problems with Managing Memory
Text Introduction (Skip if You Watched the Video)
SAP's database competitors like Oracle, IBM, and Microsoft, have internal groups that focus on memory optimization. Memory optimization (in databases) is how tables are moved into and out of memory. However, SAP tries to push more tables into memory necessary (but not as many tables as they state that they do, that is not "all the tables"). SAP does not have the optimization capabilities of the other database vendors, but it claims that it is better than any other database vendor. You will learn about what SAP and SAP consulting firms are hiding from SAP customers.
Our References for This Article
If you want to see our references for this article and other related Brightwork articles, see this link.
Lack of Financial Bias Notice: We have no financial ties to SAP or any other entity mentioned in this article.
This is published by a research entity.
Second, no one paid for this article to be written, and it is not pretending to inform you while being rigged to sell you software or consulting services. Unlike nearly every other article you will find from Google on this topic, it has had no input from any company's marketing or sales department. 
High Memory Consumption with HANA
HANA's high memory consumption is explained in their SAP HANA Troubleshooting and Performance Analysis Guide, where they state the following.
"You observe that the amount of memory allocated by the SAP HANA database is higher than expected. The following alerts indicate issues with high memory usage."
And…
"Issues with overall system performance can be caused by a number of very different root causes. Typical reasons for a slow system are resource shortages of CPU, memory, disk I/O and, for distributed systems, network performance."
This is odd for SAP to observe shortages of resources. This is because HANA has the highest hardware specification of any other competing database. Also, the comparison is not even close. This is pointed out again by SAP regarding memory.
"If a detailed analysis of the SAP HANA memory consumption didn't reveal any root cause of increased memory requirements it is possible that the available memory is not sufficient for the current utilization of the SAP HANA database."
Conclusion
The same question arises, with so much memory usually part of the initial sizing, why is undersized HANA memory such an issue?