How to Select and Send for Photo Prints in Google Photo
Executive Summary
This article explains how to use the send for photo print functionality in Google Photo.
Introduction
The first step is to be in Google Photo.
Here I am in my Google Photos. 
Now I select the photos I want to be sent to me as photo prints, an then select the icon in the upper left corner that is a shopping bag. 
Then I select photo prints.
That brings up this window, and then select the Get Started button.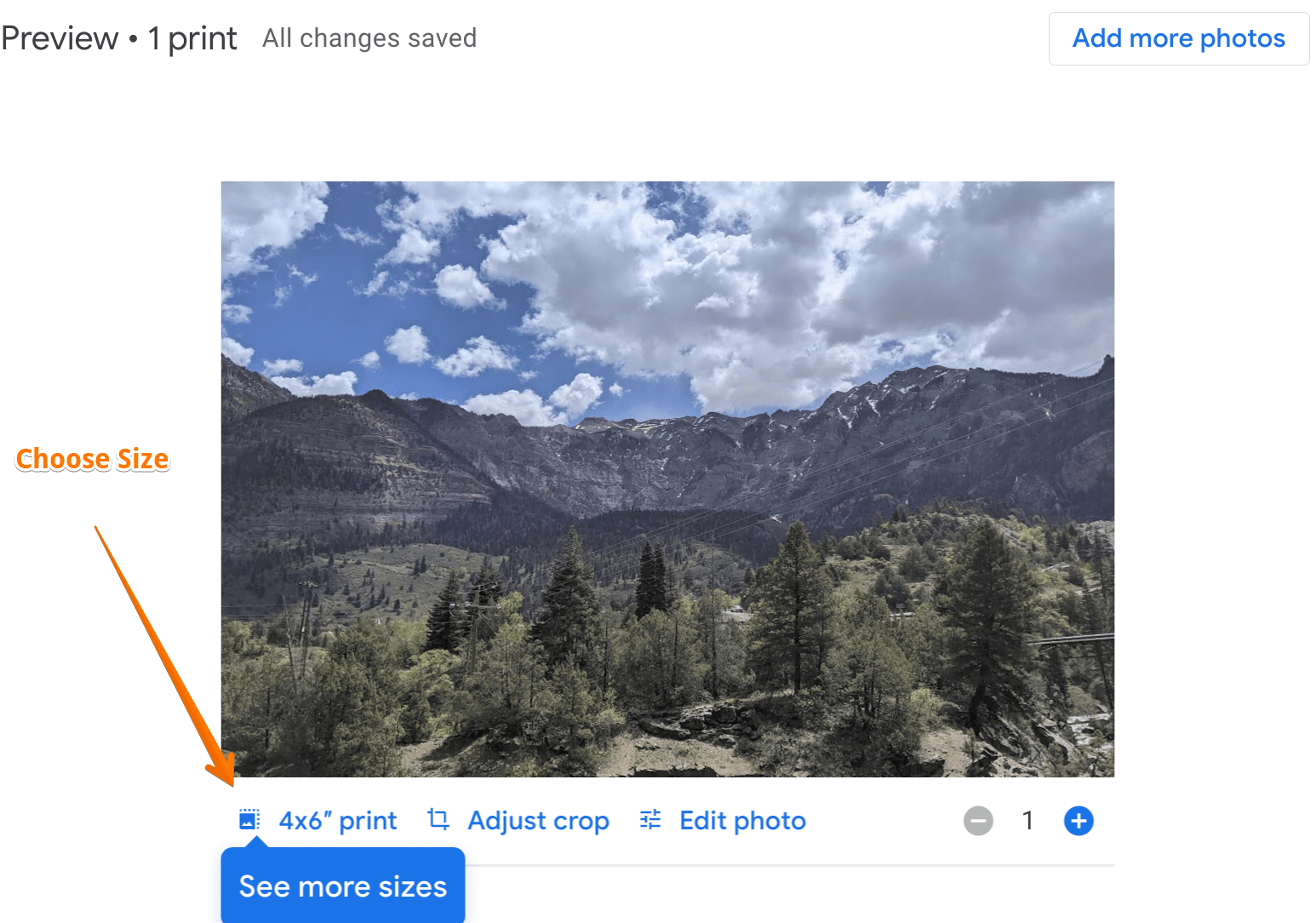 In this screen I select the print size. I can also crop the photo or do other photo edits.
After finished, I select the Next button in the upper right hand corner.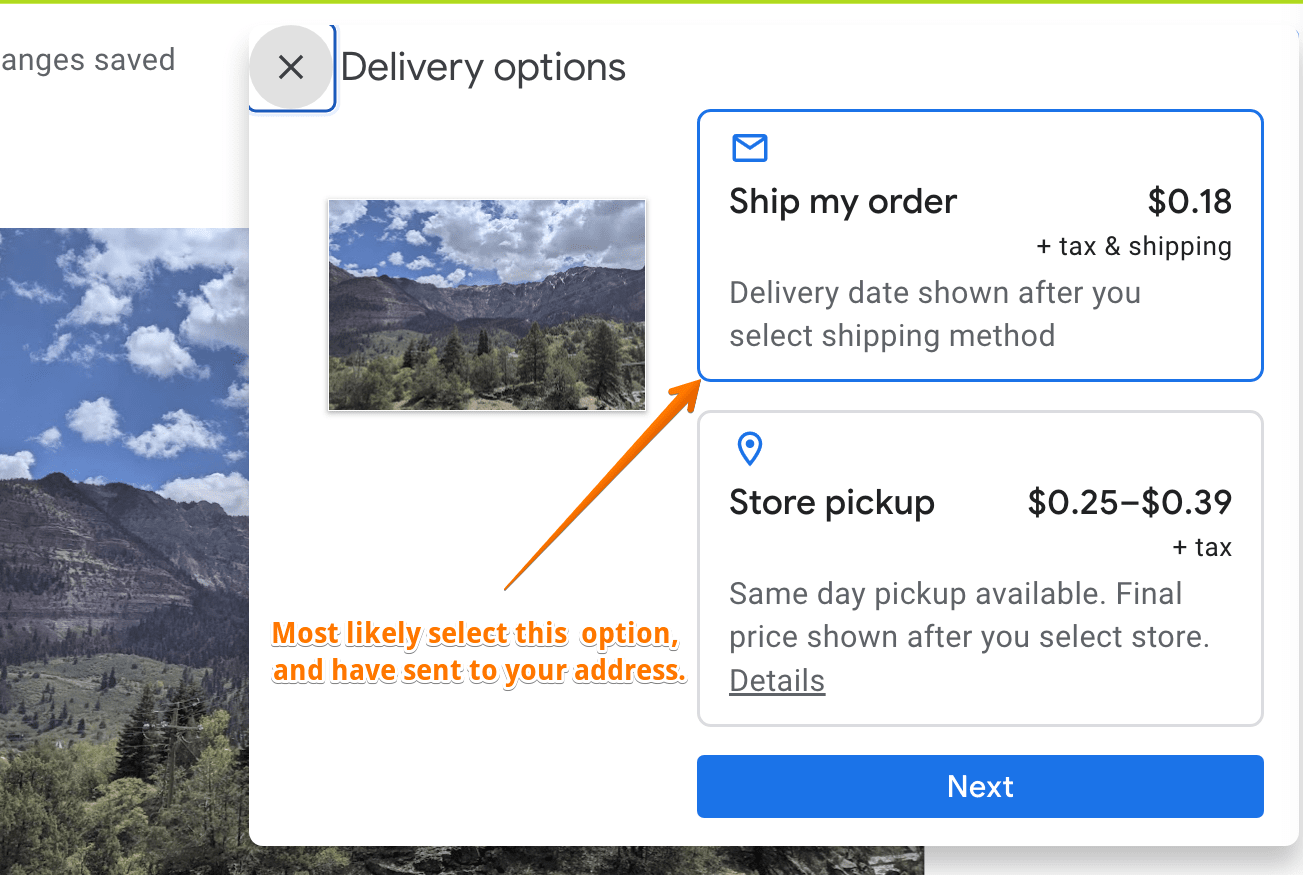 This gives the user the option of having the prints shipped to an address or picking them up in a store.
And that is. All of this is accomplished within Google Photos. I assume after this step, you enter payment details so the card can be charged.