How Vendors like Palo Alto Networks Share Illegitimate Gartner Output
Executive Summary
Vendors pay Gartner to be listed in Magic Quadrants or other Gartner content, and they share the content without consideration of the validity of Gartner's output.
We cover the circular and biased logic of vendors sharing Gartner output.
Video Introduction: How Vendors like Palo Alto Networks Share Illegitimate Gartner Output
Text Introduction (Skip if You Watched the Video)
Vendors routinely shared Gartner Magic Quadrants and other content if, of course, they have scored well. What is entirely left out of the equation is how much the vendor sharing the content paid Gartner (because if you don't pay, you don't get profiled, or your profile suffers). A second thing left out is whether Gartner performs any legitimate research, or is instead a profit-maximizing entity that creates content that allows it to charge as much as possible from vendors and software buyers. You will learn how Gartner's Magic Quadrants really work.
Our References for This Article
If you want to see our references for this article and other related Brightwork articles, see this link.
Lack of Financial Bias Notice: The vast majority of content available on the Internet about Gartner is marketing fiddle-faddle published by vendors who republish reports they paid Gartner to publish, or Magic Quadrants they paid Gartner to score well. The IT industry is petrified of Gartner and only publishes complementary information about them. The article below is very different.
First, it is published by a research entity.
Second, no one paid for this article to be written, and it is not pretending to inform you while being rigged to sell you software or consulting services as a vendor or consulting firm that shares their ranking in some Gartner report. Unlike nearly every other article you will find from Google on this topic, it has had no input from any company's marketing or sales department. 
Sharing Brought To You By….by Palo Alto Networks
This is a share from Palo Alto Networks of Gartner content that was shared on LinkedIn.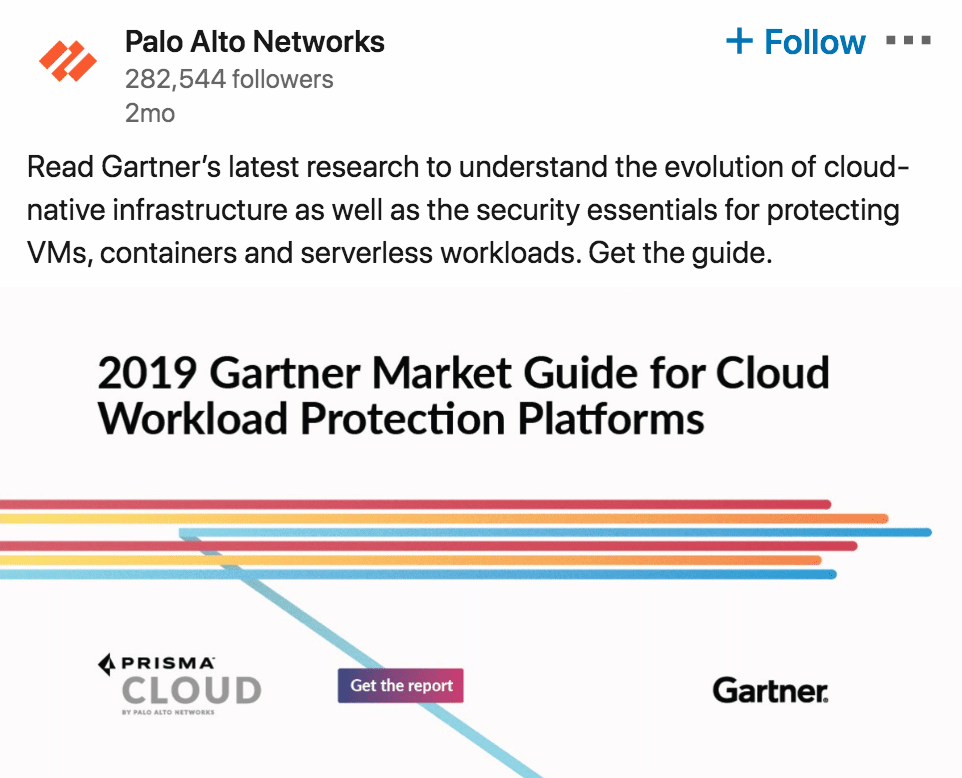 Notice that Palo Alto Networks refers to this output as "research." However, there is little evidence that Gartner follows any research rules. And how much they stand behind their "research is found in the following quotation.
The Curious Gartner Disclosure Clause
Gartner does not endorse any vendor, product or service depicted in its research publications, and does not advise technology users to select only those vendors with the highest ratings or other designation. Gartner research publications consist of the opinions of Gartner's research organization and should not be construed as statements of fact. Gartner disclaims all warranties, expressed or implied, with respect to this research, including any warranties of merchantability or fitness for a particular purpose.
So it is not researched, but "opinions" not to be construed as statements of fact. Therefore, Gartner's research is "non-factual?" What a curious thing for a "research organization" to write.
What could be the reason for Gartner to write such a thing?
Hmmmmm…what could be the reason?
The ZL Technologies v Gartner Lawsuit
As we cover in the article How to Best Understand Gartner's Ombudsman, the vendor ZL Technologies sued Gartner. In this lawsuit, ZL Technologies argued that Gartner's ombudsman (highly touted by Gartner on its website) is a sham office that offers no real remediation for vendors that think they had the MQ rigged against them. ZL Technologies was a clear leader in their area, but they refused to pay Gartner. However, Gartner's primary defense was that their output was simply a matter of "opinion," and therefore, they could not be sued for an "opinion." Hence as a defense against future lawsuits, it appears that Gartner has placed this disclaimer, which, when read, seems entirely ludicrous and inconsistent with Gartner's claim to do research.
Gartner is the type of company that does research but which has "no factual basis."
People That Work for Vendors Love Non-Factual Research
Here we can see the responses to the share on LinkedIn.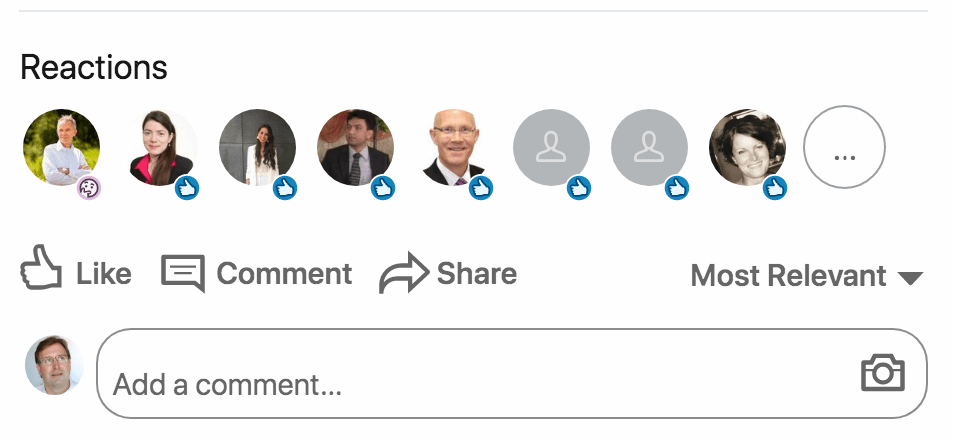 There were several likes on this share. (notice the not so convinced response from John Laban, who works in the open-source community and knows precisely how Gartner promotes commercial vendors at the expense of open source options.
What percentage of these "likes" are from Palo Alto Networks employees? What percentage of them work in sales, pre-sales, or marketing?
Let review, Palo Alto Networks paid Gartner to be rated will in Gartner output, without Palo Alto Networks or Gartner disclosing to readers that Palo Alto Networks paid Gartner or how much they paid Gartner. Then Palo Alto Network employees "liked" the Palo Alto Network's score in the Gartner MQ.
So far, am I missing anything?
Here is the first page that the link from LinkedIn takes you to.
The second page takes you to the Gartner "Market Guide" explanation. It then asks for your contact details and then if you would like to speak to a specialist or if you would like email invites from this day until your last day on the planet.
So the Gartner report is used to extract contact details from potential prospects.
The Focus of IT Analyst Firms —
Legitimate Research

or

Profit Maximization

?

Something that goes unmentioned when Gartner's output is shared is whether Gartner's work is even valid. Our research going back for several years and published in a book and over thirty articles illustrates that Gartner follows its funding.

This can be easily demonstrated by how much it prefers mega-vendors over small or medium-sized vendors or how they aggressively lobby against open source, which we cover in the article How Gartner Undermines Open Source for its Own Benefit.
If Gartner is Legitimate, Then….Why?
There is something that those who share Gartner material fail to recognize. Let us list just a few of them.
If Gartner's output is so good, why is it so easy to lampoon?
Why do they appear to distribute press releases from mega-vendors? (as we cover in the article How Gartner Distributes Press Releases On HANA)
Why were they so wrong on IBM Watson? (as we cover in the article How Gartner Got IBM Watson so Wrong)
Why do they appear so willing to jump on any marketing construct developed by vendors and deem it "a thing?" (as we cover in the article How Gartner Jumped on the Hyperconvergence Bandwagon in Response to Vendor Money)
Why were they so wrong on mainframes? (as we cover in the article How to Understand Gartner's Disastrous Advice on Mainframes)
Furthermore, could Gartner's inaccuracy in all of these areas be explained by the fact that they are paid by every single entity or category they promoted?
If a corrupt entity is paid off by every vendor under the sun, which they refuse to disclose, is most often wrong, has an inferior quality of output — why are we listening to them again? Secondly, trying to keep up with Gartner's corruption is beyond my research capabilities. We know that a hedge fund partially owns Gartner, that it seems very likely there are opportunities for insider trading on vendors that have a lower profile that is about to be pushed up the rankings. We have reports that Gartner has misled the state of Florida as to how many people it employs in Fort Myers (new employees have a short average employment history in the Fort Myers office, which is not reported to the local government) to receive preferable tax treatment as we cover in the article The Gartner Sales Boiler Room in Fort Myers.
Keeping up with Gartner's corruption is a full time job.
Yet, companies worldwide rely on a company for guidance on what can best be described as a Rubix Cube of corruption. (I name it this because every time you look at one side, there are at least five other sides you are not looking at)
Disclosing How Much Money Palo Alto Networks Paid Gartner
How much money did Palo Alto Networks pay Gartner? How about if Palo Alto Networks published in the share how much it paid Gartner, and then every other vendor (we counted 48 vendors) paid to be included in the report. Overall, how much money did Gartner receive to publish the report?
If Palo Alto Networks is unwilling to publish how much they paid, and Gartner refuses to publish how much they received from each vendor, why are we reading the report?
Secondly, did Gartner look at any open source alternatives? If not, who was excluded from the report, and why?

Conclusion
Gartner is continuously used for marketing by vendors, without any investigation into how Gartner functions. All of the vendors know that Gartner demands money to be profiled. When one analyzes Magic Quadrants across years, vendors will appear in one year and then entirely disappear the next year, even though that vendor's offering did not change. There is little evidence that Gartner's media output is research. Gartner itself says it is not based on facts, so why are we continuing to allow ourselves to be influenced by a monopolistic IT analyst that puts its financial goals far and away above those of its subscribers?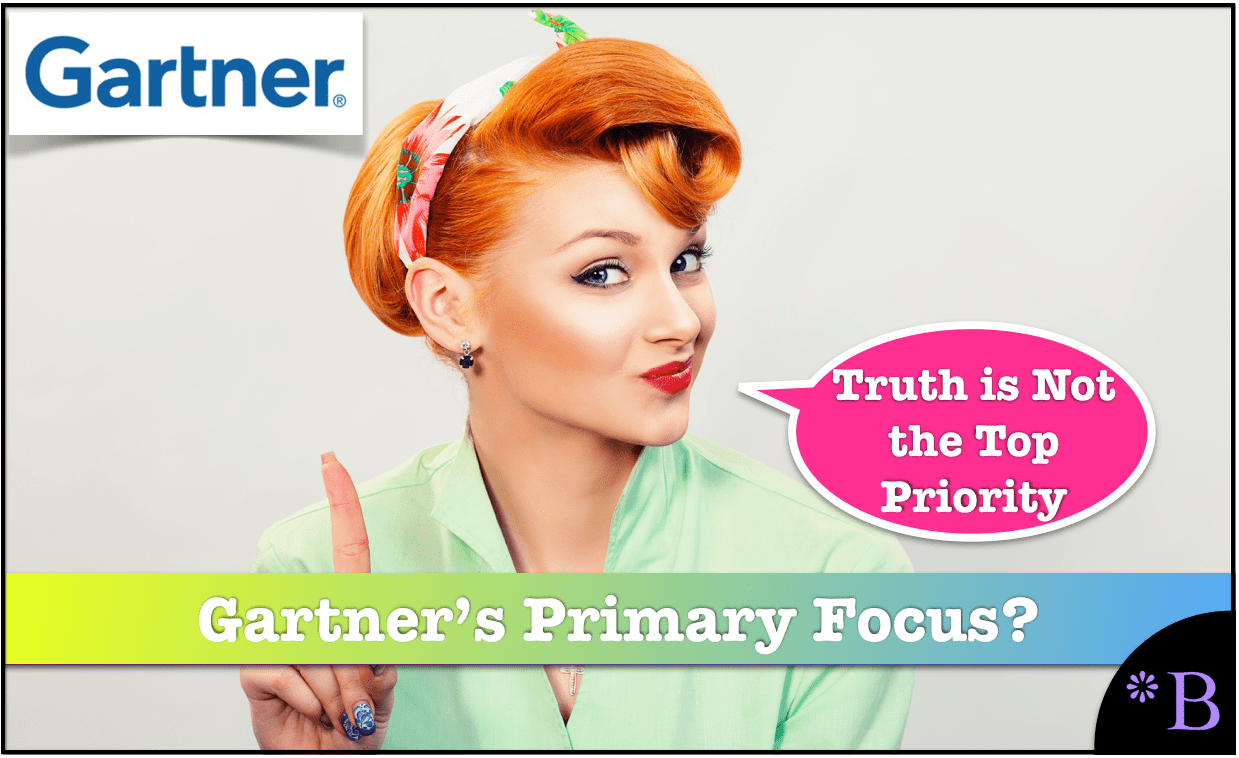 The Problem: Thinking that Gartner is Focused on What is True
Gartner is hired by companies who fundamentally don't understand how Gartner functions. Gartner has virtually no first-hand experience in the technologies they evaluate and get most of their information from executives at buyers or executives at vendors and consulting firms. Gartner is also not a research entity. They compare very poorly to real research entities once you dig into the details, as we did in the article How Gartner's Research Compares to Real Research Entities. Gartner serves to direct IT spending to the most expensive solutions as these are the companies that can afford to pay Gartner the most money. Gartner has enormously aggressive internal sales goals that place accuracy far below revenue growth in importance.