Executive Summary
This page describes the issues with SAP support and how our SAP support offerings help.
We offer support coverage that exceeds what is available from SAP or from other providers.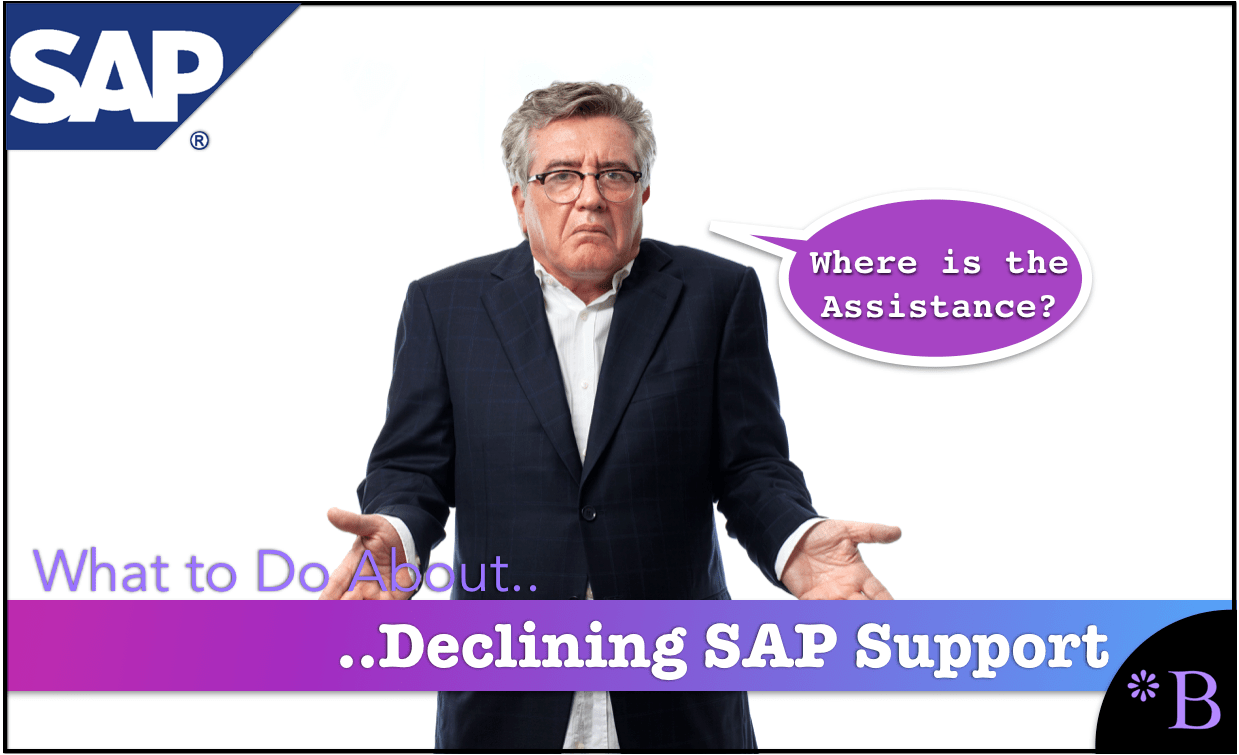 SAP Support Problems
SAP support becomes a worse value every year. The question is what to do about it. Several of the applications we cover, SAP APO and SAP BW, are at the end of life and have no development future. SAP has virtually no leverage to keep the support business for these products.
So why continue to pay support dollars on these SAP products, when what SAP's support covers is so narrow, and SAP's support is of such poor quality?
Issue #1

: Excessive Charges – How Much Margin Does SAP Make from Your Support Contract?

SAP receives an 85% margin on its support. One of the ways they do this is by using the lowest-paid resources and by restricting what is covered. They can do this because many customers view it as automatic, to buy their support from SAP. SAP takes advantage of this by clamping down on what is supported.

All 3rd party support allows customers to save money as it is so easy to charge less than SAP. However, we also provide far better and more comprehensive support than SAP.
How SAP Pushes Exhorbinant Support Costs
SAP does not include coverage for customizations, and it pushed companies to Max Attention, which is excessive in cost. This piecemeal breakout of more areas into uncovered support is what makes SAP's actual support far more expensive than the normally quoted yearly 22% of the license cost.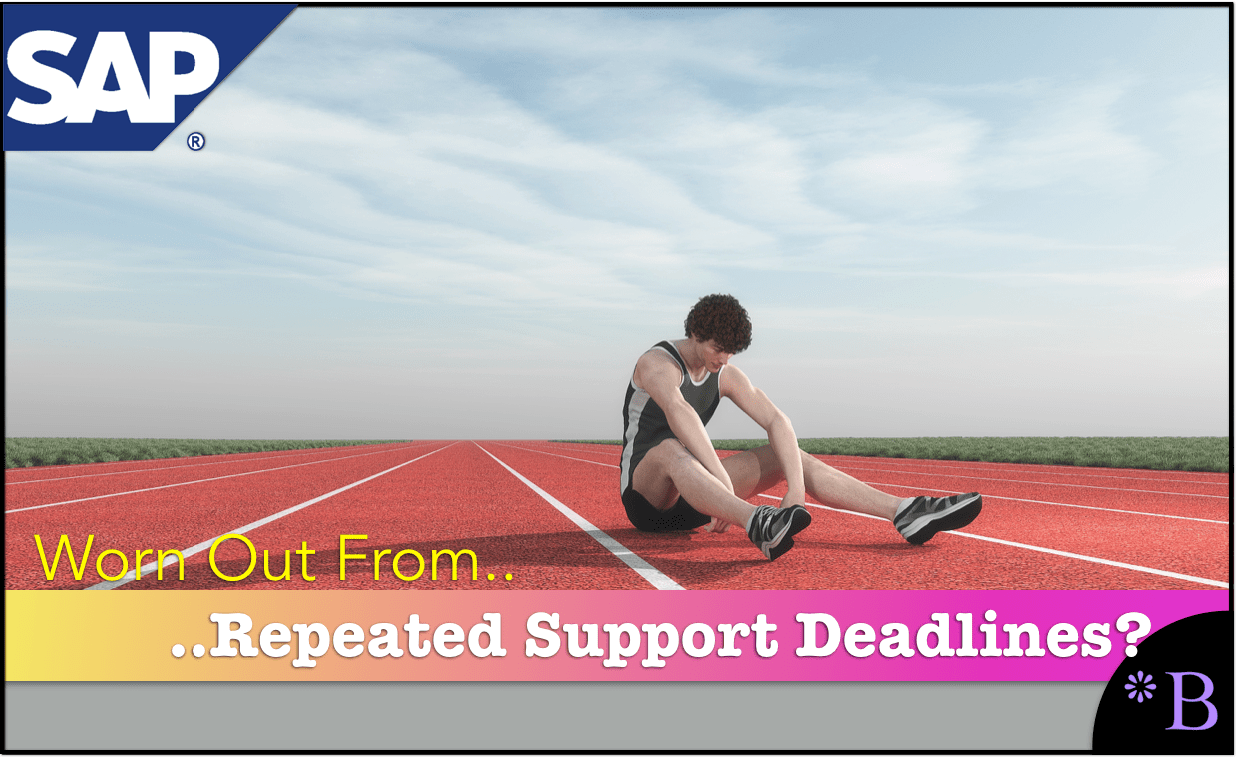 Many SAP customers are worn out by the constant support deadlines. These deadlines are control techniques that SAP sales use to push customers to purchase applications like S/4HANA by threatening to drop support.
Issue #2

: How SAP Uses Support Deadlines to Push Customers to More Software Upgrades

We are a far more reliable source of SAP support information. We predicted SAP would extend the ECC 2025 deadline in the article SAP Reverses its Cynical 2025 ECC Support Deadline.) Brightwork Research & Analysis was the only entity to publish a correct prediction on this topic that the support deadline would be pushed forward. We did all of this, while SAP consulting companies were just repeating what SAP said, using the deadline to try to manipulate customers to meet their own short term revenue objectives. This is the approach for our SAP Support offering.
Our Superior Support Offering
Because of how SAP uses support to push sales, and how it hides parts of SAP that do not work correctly so as not to admit to software shortcomings, it is easy for us to offer superior support versus SAP.
Our Support Areas
Our support covers the following areas:
SAP
DP
Data Warehouse Admin
Forecast Model Tuning
…see this link for more details.
SAP
SNP
Supply Network Planning with Optimizer
CTM or Heuristics
Deployment with Heuristics
…see this link for more details.
SAP
PP/DS
Production Planning Optimizer or Heuristics, Detailed Scheduling
Heuristics and Optimizers, All Product, Planning and Service Heuristics
…see this link for more details.
SAP
GATP
Global ATP with Advanced Rules Based ATP check.
Delivery Simulation with BOP
…see this link for more details.
SAP
APO Integration
Integration (CIF), Master Data
SAP
BW
…see this link for more details.
SAP
HANA
HANA migration
HANA optimization
HANA performance tuning
HANA maintenance
Much more..
…see this link for more details.
Examples of Specific Offerings
Some of our specifics of what we offer, include, but are not limited to the following:
All Upgrades (DS, LC, OS, Kernel, Security, Patches, Ehp)
User Security Self Help Templates
Third Party Software Integration (with our SAP Integration Ninja)
UX development
APO Security Patches
APO Database Refresh
APO Monitoring
Core Interface CIF Monitoring
APO HANA Migration
APO Hardware Migration
BW Realignment Management
BW Security Patches
Reporting with BOBJ and Tableau other BI
Supply Chain Control Tower
Mobile Applications for Demand and Supply Planners
Notifications and Alerts of Critical Situations etc.
Management Summaries of Demand and Supply Planning
Notice that many of these items are not covered by SAP. However, we cover them and more.
Our Research Background
LaunchPad Support based upon research by Brightwork Research & Analysis, which has the most research and the most accurate research on SAP available anywhere. The BR&A articles on SAP that discuss functionality are routinely are some of the most popular in their area. BR&A has identified many areas of SAP that are open issues on SAP customers around the world. BR&A leverage our SAP research for the SAP support we provide. This allows LaunchPad Support to provide training and training material.
This training relates to…
Support fixes, which is directed to IT
On functionality and our Boosters, which is directed to end-users.
This is a combination of our previous research with new or customized training.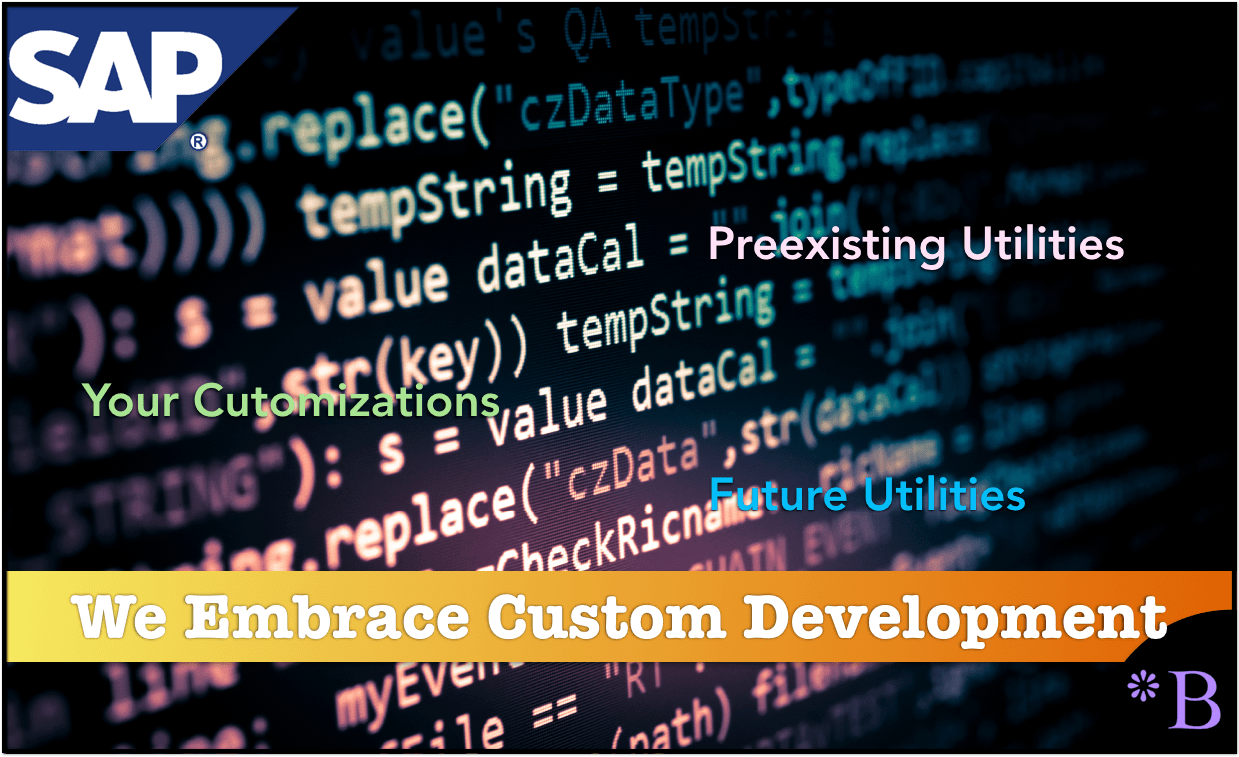 Unlike SAP, we embrace custom development and you won't hear us say…
"You have to accept it as it is standard SAP."
Issue #3

: Dysfunctional Custom Development Management

Advice from both SAP and SAP consulting firms on custom development is of inferior quality. For decades they have stuck to an antiquated development language and approach.
Custom Development and Documentation
We have a development approach that is far more efficient than anything provided by SAP or SAP consulting firms. We provide documentation for every Z object and warranty support for 3 years.
We also provide re-documentation of implementation documents.
How to documentation.
Consulting notes summary.
Web documentation of your code, custom programs.
Our Support Note System
Our support note system is a dashboard for the progress on open issues and is also the content management, and is the meeting place for you and your resources and for LaunchPad Support and management resources.
This leads to our other advantage, which is our SAP Boosters.
Issue #4

: Inaccurate Information on SAP Functionality Usability and Applicability

SAP tries to solve every issue by recommending the use of standard SAP functionality — even when that standard functionality is lacking. They even propose that any functionality coded by SAP is a best practice, a claim we have fact-checked and determined how this inaccurate proposal is used to deflect accurate criticism in the article How SAP Uses Best Practices to Control the Implementation.

Around the world, this leads to massive waste, as the SAP gaslights customers into thinking that what are real issues for them, are not real issues, and that SAP is not responsible for them as they are not in SAP's view defects.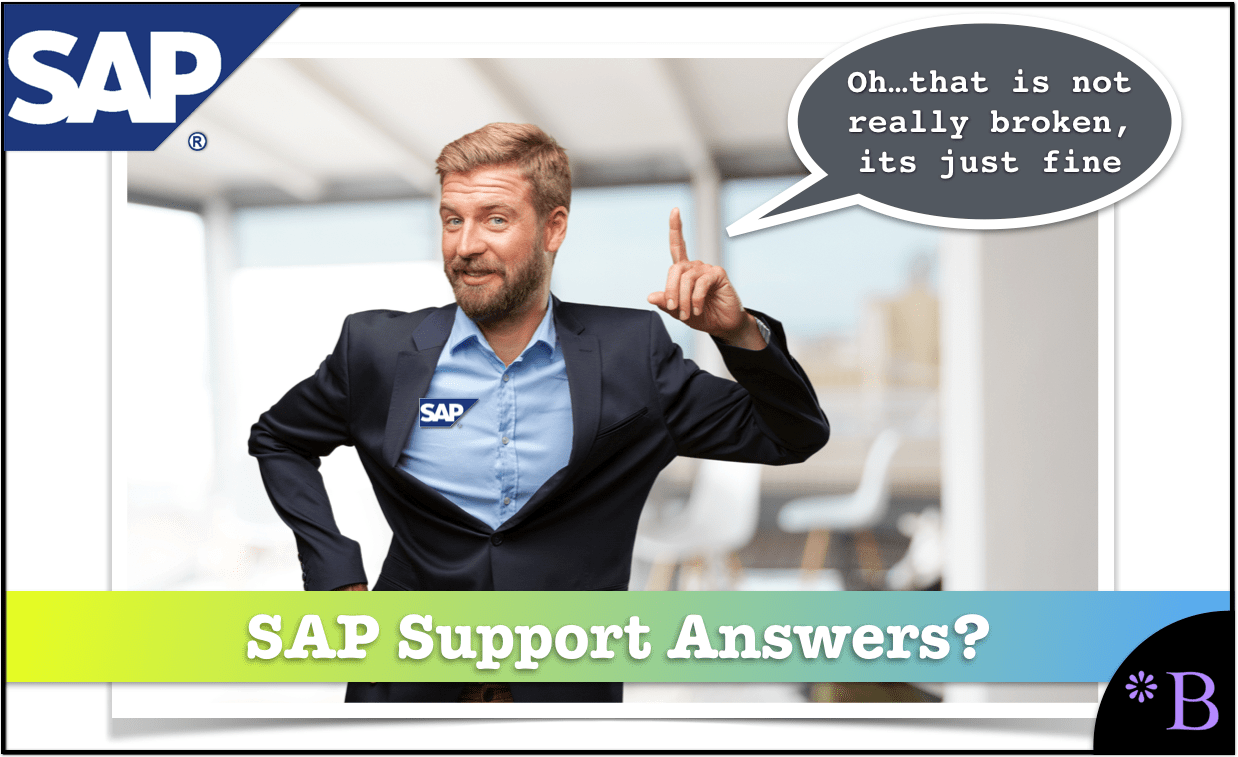 We don't dance around obvious application shortcomings, as do both SAP and SAP consulting partners. We fill gaps in SAP with our Boosters.
Our SAP Boosters
Current Boosters include:
The Brightwork Explorer: For MRP parameter maintenance and forecast error management.
MRP Ninja: For high effective and customized MRP.
Dashboards and Metrics: Demand, supply, production, late fulfillment, capacity utilization, service levels, lost sales monetized, and shelf availability.
In many cases, SAP will never fix some issues, and it will also not be addressed in future upgrades. However, our Boosters help SAP run properly. And we can work far more efficiently than SAP or any SAP consulting firm because we are not a partner with SAP and are not limited by their policies. We simply develop in the most efficient development languages and use the best possible web services.
With our support, you will be introduced to our excellent integration to SAP with our SAP Integration Ninja and our AWS based Boosters. We bring substantial cloud to SAP knowledge, and we wrote a book on the topic of how How to Leverage AWS and Google Cloud for SAP & Oracle.
Using our support service, the days of endless negotiation with SAP, and trying to pressure them to fix things they will not fix would be over.
Issue #5

: Independence From SAP and the SAP Ecosystem

Any company which is an SAP partner is required by the partnership agreement to agree with everything SAP says. This means that particularly on many important support questions, they are contractually obligated to not tell you the truth.

Most 3rd party support providers work alongside major consulting firms and have relationships with them. This makes no logical sense and it is inconsistent with the focus on reducing support costs. Why save..
"50% on support"
…just to get redirected on consulting projects to major consulting companies who specialize in maximizing the costs of SAP?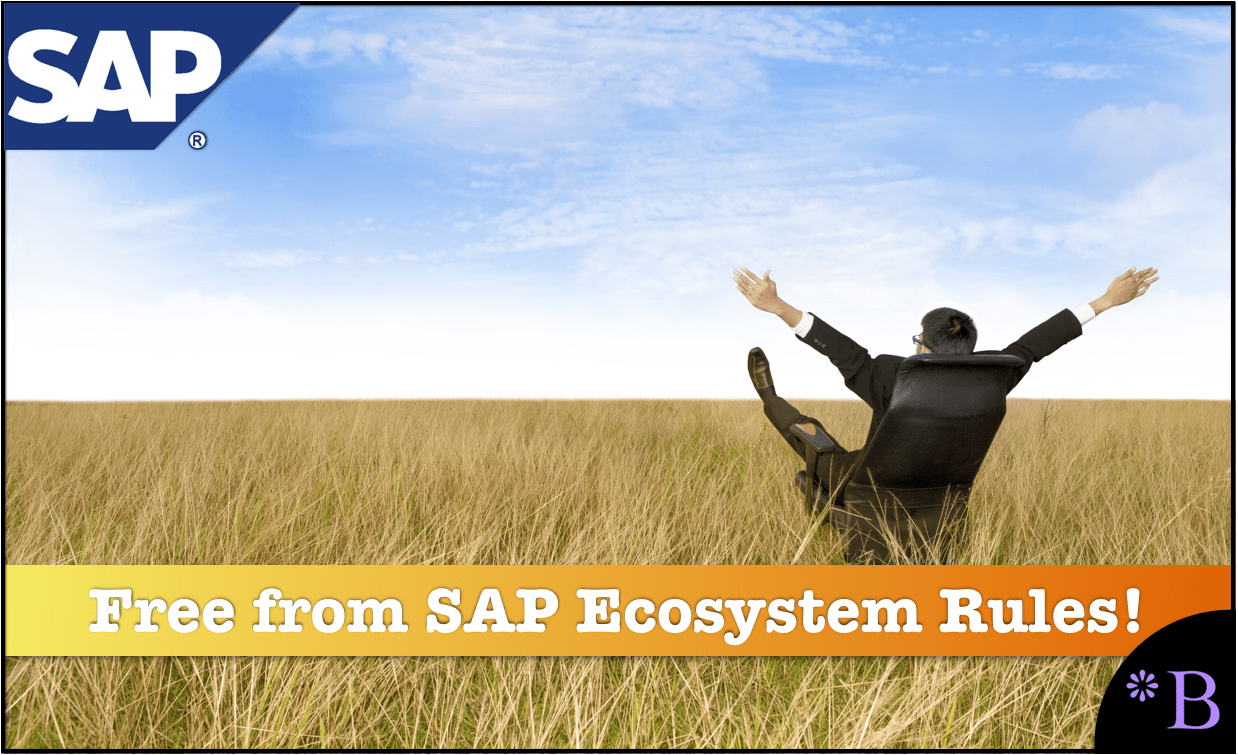 One of the reasons for our efficiency and effectiveness in support is that we are not controlled by the rules of the SAP ecosystem. There is no SAP account manager or VP who can call us and tell us to do something stupid or bad for the client because it is
"Standard SAP"
or relates to some
"A sales initiative we have scheduled for them for the upcoming quarter."

Regain Control
As important as what comes with our support is what does not come with it.
No forced upgrades (that often have more to do with generating revenue for SAP and the SAP consulting firm than benefiting you).
No answers that are controlled by the sales reps rather than what is technically true.
No "burning platforms" about the end of support, forcing a move to a predetermined path controlled from on high by SAP sales.
How LaunchPad Support Stacks Up Against Other 3rd Party SAP Support Options
Most of the 3rd party support company coverage is in the largest SAP products like ECC. There are many SAP products, and the fact is when it comes to supporting SAP products that are not the Business Suite aka ECC, they don't have much experience doing it. We checked, and these companies skew strongly in their employment towards support resources for Oracle or JD Edwards and not for SAP. They also employ a high percentage of their employees in sales and marketing.
That translates to more bureaucracy and higher costs for you.
It also means sales reps competing over a smaller number of accounts, which typically translates into exaggerated claims. We lead with our technology and design, our sales just enables you to see what we offer, not to push you.
A far higher percentage of our employees are directed towards actually performing support.
Support Comparison
So overall, what are you getting versus SAP support?
Brightwork Versus SAP Support Coverage Comparison
How Brightwork support compares versus SAP's support.
| What is Covered | SAP Support | Us |
| --- | --- | --- |
| Annual Cost | **22% of LIST license cost (at the bare minimum). | 15% of LIST license cost. |
| Support Designed Around Lifting Outcomes Versus Software Sales | | X |
| Focused on Ticket Closing Versus Fixing The Issue | X | |
| Uses Fake Support Deadlines to Promote Software Purchases | X | |
| Gaslights You on Flawed Functionality | X | |
| Ability to Become a Natural Extension of Your organization | | X |
| Assigned Support Manager | | *X |
| Support for Application Adapters | | X |
| SLA | | X |
| Support for Performance Optimization | | X |
| Support for Future Custom Code | | X |
| Specialized Brightwork Boosters | | X |
| Support for Existing Custom Code | | X |
| Use of Modern Screen Sharing Software | | X |
| Store Design Documents, Test Documents, Solution Ops Guides, How-To Docs, Training Documents in the SAP server | | X |
| Use of a Modern Searchable Content System | | X |
| Use of a Modern Ticket System | | X |
| Industry Knowledge & Domain Expertise | | X |
| Deep Understanding of Math of Supply Chain | | X |
| Speak the Language of Demand and Supply Planners | | X |
| User Adoption and Engagement | | X |
| How To Docs and Self Help | | X |
| Weekly and Monthly Management Summaries | | X |
| Solution Diagnostic Checks | | X |
| Proficient English Speaking and Writing | | X |
| 24x7 Support | SAP says they do... | X |
| Normal and Security Patches | X | X |
| Service Requests | X | X |
| Total | 3 | 25 |
Elaboration
Does SAP Offer 24/7 Support?: SAP claims 24/7 support, but it is only 24/7 ticket opening. Tickets take quite a long time to be addressed and to be closed.
Assigned Support Manager: *Escalation does not occur through a salesperson (as with SAP) but through a support manager.
Pricing: **22% per year cost from SAP does not include many things not included in the standard support package.
This presentation illustrates the problems with SAP support and how LaunchPad SAP Support addresses these shortcomings.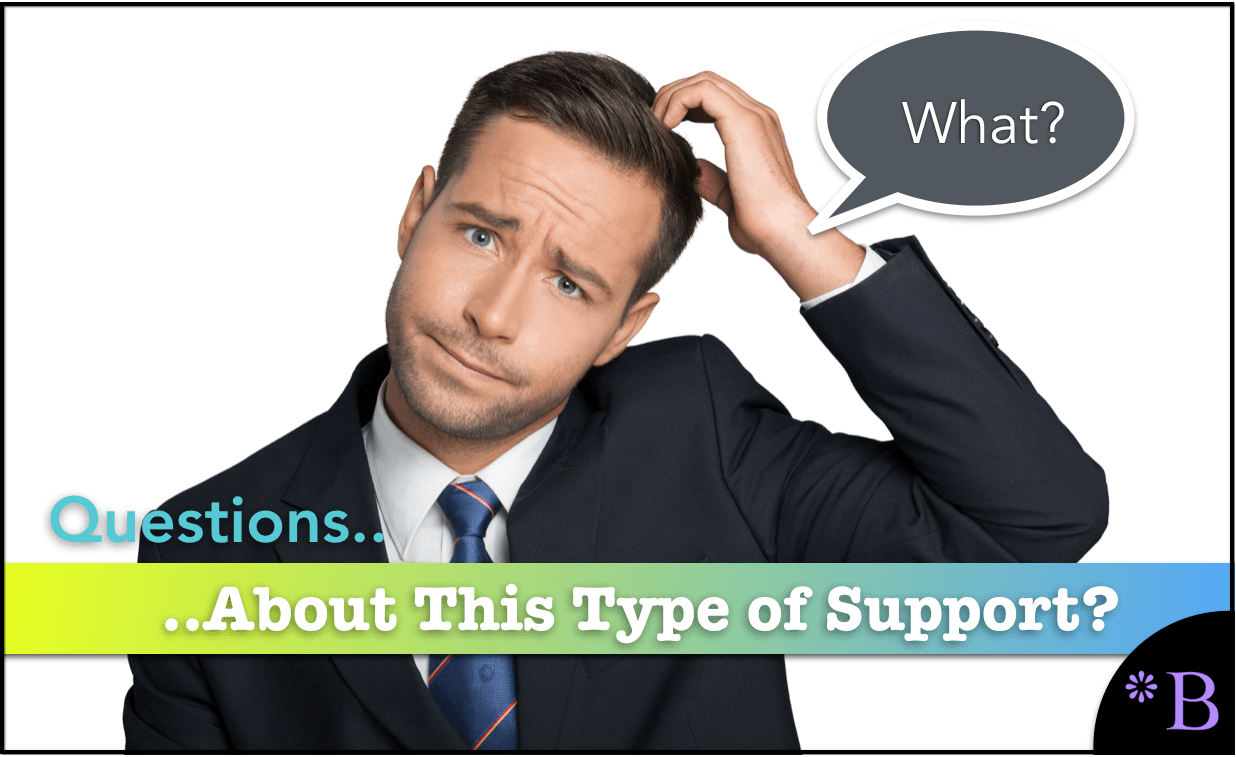 What Kind of Support is This?
If this does not sound like standard support, you are right. And that is the point.
We designed our support to help our customers get the most out of SAP, not to maximize our margin or to try to protect previous sales inaccuracies. We know how to get your SAP applications working better.
For more details about specific support services and the overall costs and benefits see the following presentation.

References