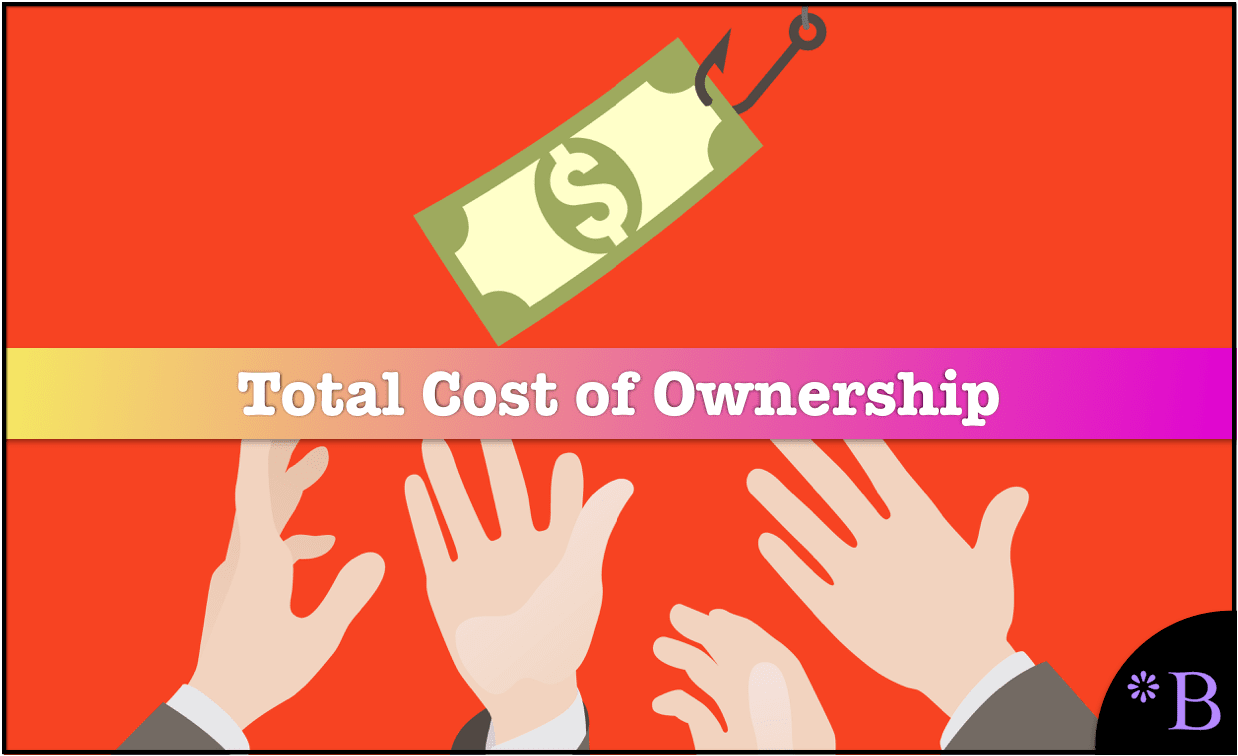 Enterprise Software TCO: Calculating and Using Total Cost of Ownership for Decision Making
Article Terms: ERP Implementation, Enterprise Software, Solution Architecture, Software Cost, Implementation Cost, IT Maintenance Cost, Best of Breed
What The Book Covers
Total Cost of Ownership is critical to good software decision making. However, Total Cost of Ownership is both infrequently performed, and often poorly performed when attempted. However, a lack of use of TCO has been behind some of the significant errors in software decision making. This includes the over-investment in ERP software and the under-investment in the best of breed solutions. This book explains both how to use Total Cost of Ownership as a decision-making tool between various applications within the same category, but also how to make the broadest IT decisions, such as those related to overall solution architecture, and the integration of best of breed solutions in a far more informed manner. Examples of this analysis are the following:
Best of Breed Software Comparisons
Big ERP Versus Tier 2 ERP
Big ERP Versus No ERP
ERP Versus Best of Breed
Two Tier ERP Versus Other ERP Strategies
Cloud ERP Versus On Premises ERP
The graphic from the book below explains the scope over which TCO can be used.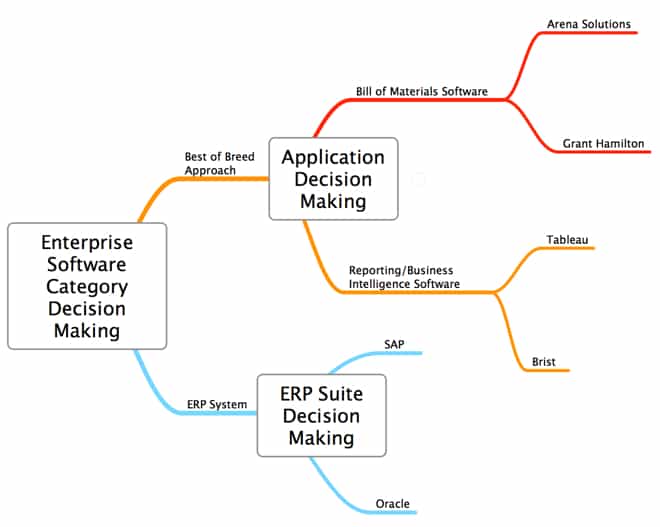 This book is tied to the book The Real Story Behind ERP, with the lack of proper analysis in multiple dimensions explaining the uptake of solution categories which are not validated by evidence. Furthermore, the book addresses many of the criticisms of TCO. And that while some of the points that are brought up are issues, that there are adjustments that can be made — and modifications that are not that complex. And that can drastically improve the applicability of TCO from the most narrow to the broadest software decisions. These are our software categories for TCP.
Software Cost
Hardware Cost
Implementation Cost
Maintenance Cost
This approach can be used for any category of application software and is what we use to evaluate BI, supply chain planning, ERP, CRM, PLM, and financial systems. A second book that this book is tied to is Enterprise Software Selection, as Total Cost of Ownership is an essential input into the software selection process.
Back Cover
Do you know the Total Cost of Ownership for your software purchase?
Text in the wave in the center of the cover:
The Total Cost of Ownership is so much more than just your upfront software costs.  
One aspect of making a software purchasing decision is to compare the Total Cost of Ownership, or TCO, of the applications under consideration: what will the software cost you over its lifespan? But most companies don't understand what dollar amounts to include in the TCO analysis or where to source these figures, or, if using TCO analyses produced by consulting and IT analyst firms, how the TCO amounts were calculated and how to compare TCO across applications. Not only will this book help you appreciate the mechanics of Total Cost of Ownership, but you will also gain insight as to the importance of TCO and understand how to strip away the biases and outside influences to make a true TCO comparison between applications.
By reading this book, you will:
Understand why you need to look at Total Cost of Ownership and not just ROI when making your purchasing decision.
Discover how an application, which at first glance may seem inexpensive when compared to its competition, could end up being more costly in the long run.
Gain an in-depth understanding of the cost categories to include in an accurate and complete TCO analysis.
Learn why ERP systems are not a significant investment based on their TCO.
Find out how to recognize and avoid superficial, incomplete, or incorrect TCO analyses that could negatively impact your software purchase decision.
Appreciate the importance and cost-effectiveness of a TCO audit.
Learn how Brightwork Research & Analysis can provide you with unbiased and well-researched TCO analyses to assist you in your software selection.
Chapters
Introduction
The Basics of TCO
The State of Enterprise Total Cost of Ownership
ERP Software: The Multi-Billion Dollar TCO Failure
The Total Cost of Ownership Method Used
Using Total Cost of Ownership for Better Decision Making
Table of Contents
Chapter 1: Introduction
Objectives of the Book
Books and other Publications on Enterprise Software TCO
My Background and the Book's Focus and Orientation
How Writing Bias Is Controlled at Brightwork Research & Analysis and Brightwork Research & Analysis Press
The Approach to the Book
The Brightwork Research & Analysis Site
Intended Audience
Abbreviations
Corrections
Chapter 2: The Basics of Total Cost of Ownership
What is Total Cost of Ownership?
Sales and Marketing and TCO
TCO Versus ROI
How ROI and TCO are connected.
Net Present Value and TCO
Chapter 3: The State of Enterprise TCO
The Relationship to TCO
Why (Some) Software Vendors Do Not Want Accurate TCO (or ROI) Calculated
Software Vendors Faking Enthusiasm for TCO
Why Consulting Companies Do Not Want Accurate TCO Calculated
Why (Even) Purchasing Companies May Not Want TCO Calculated
Why IT Analysts Don't Want TCO Calculated
The Warner Brothers Example
Other TCO Failures
Finding Help with TCO Calculation
Is TCO Even Possible?
Conclusion
Chapter 4: ERP: The Multi-Billion Dollar TCO Analysis Failure
Did Logic and Analysis or Trendiness Drive ERP Procurement Decisions?
Measuring Success?
The High TCO of ERP
The High Opportunity Cost of ERP
Conclusion
Chapter 5: The Total Cost of Ownership Method Used
TCO
The TCO Cost Categories
Software/License Costs
Hardware Costs
Implementation Costs
Multiple-based Estimation of Implementation Costs
Training Costs
Integration Costs
Maintenance Costs
The Company uses total Years the Application
Internal-Support Costs and Outsourcing
Analyzing Project Risk
Chapter 6: Using Total Cost of Ownership for Better Decision Making
Example: Total Cost of Ownership and Continuous Improvement
The Combined Enterprise Evaluation Method
The Normalization Adjustments
Calculating the Total Cost of Ownership Per Year
Adjusting for SaaS Versus On-premises Solutions
Adjusting for Implementation Duration
Adjusting for Training Costs
Adjusting for the Internal Maintenance Costs
Adjusting for the Number of Users
Using TCO for the Broadest Decision Making
Conclusion
Appendix A: How to Use Independent Consultants for Total Cost of Ownership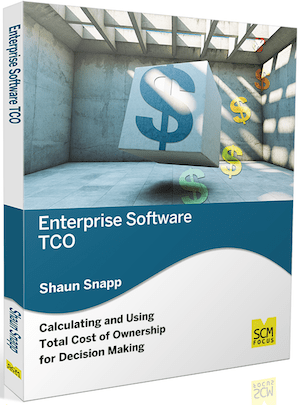 Questions about the Book? 
Do you have any questions about the book? If so, please leave us a comment in the message box to the right, and we will address them.