Executive Summary
This page is designed to walk potential customers through the second process after Brightwork Explorer's demo has been viewed.
This article covers the sequence of things to do to get a sample data set to us.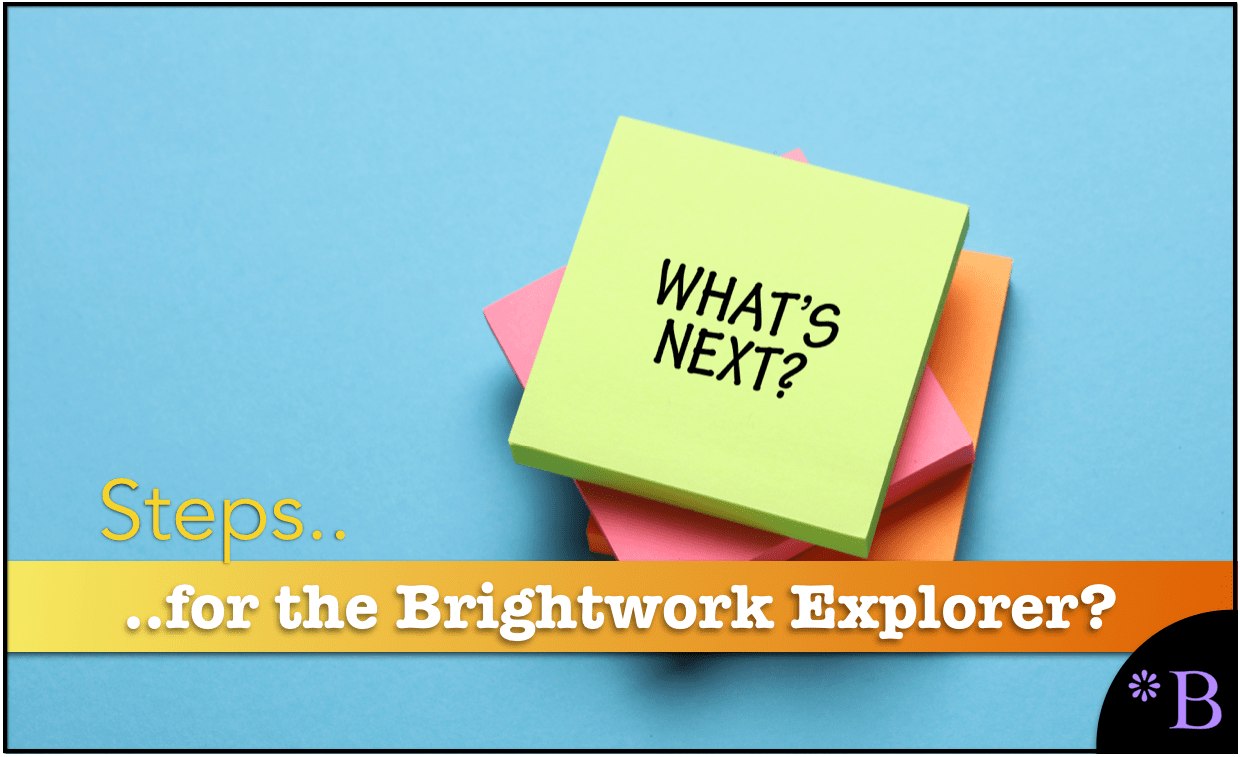 Introduction
This page is for potential customers who want to go to the next step after receiving a demo and test the Brightwork Explorer with their own data.
Item #1:

Integration

We have a custom MRP math that we use that we implement out at AWS. And the page Real Time ERP describes our Brisk Integration, which we could use if you end up using the Brightwork Explorer.

Both the Brightwork Real Time MRP and the Brisk Integration leverage AWS services, so it is all remote, and we can control it. Some companies will be interested in using Real Time MRP, and some want to keep using the more vanilla MRP in their ERP systems.

Either way, we use the same technology and tool for the adapter. Each customer is a bit different, so we can get an estimate to you for how long it will take to perform an integration to your SAP system using Brisk Integration. However, implementing the Brightwork Integration adapter at an account normally takes around three weeks. 
Item #2:

The First Real Step: Manually Copying 25 to 50 Product Location Combinations.

Customers often begin thinking of exporting data from their systems for use in the Brightwork Explorer.

It is most cost-effective to copy by eye 25 to 50 items to our file format. This copies demand history and the forecast. This would probably take a few hours of an analyst's time.
We need previous forecasts because this is all rearward looking. So you could choose a demand period interval of the past 8 months. But the interval and number of periods are up to you.
The system can accept any number of periods, but in the early stage, we are trying to minimize the amount of data that has to be copied and generated.
For supply planning or parameter improvement, we need more data. The reality of that data is up to you.
In each case, it often makes sense to mockup data, as it is far more time practical, and often it is necessary as you won't have things like the allocation of the number of increments of labor and pallet spots without going through the process of interacting with your warehousing department.
Item #3:

Downloading the File Formats

The file formats are explained in this article.

They are all downloadable from a single Google Sheets. You will not be able to update the sample data in the Google Sheet tabs as it is the master, but you can download them into Excel or CSV files and update them on your computer. The sample data is there to serve as a guide as you enter your data.
Item #4:

Upload the Files

The best way would be to populate the sheets and then let us perform the upload. This way, it's less work from your side, and we can get a sample data set uploaded quickly. Typically, there are a few hiccups in terms of getting the data just right.
It is better if we perform the manipulation the first time through.
Then we can go through the application and include planners on sessions who might want to validate the output.
Item #5:
Background Information for the Brightwork Explorer
The Brightwork Explorer is easy to use. In fact, it is deceptively simple. However, there is a lot of background information to the design that connects to several topics in forecast management and supply planning. The Brightwork Explorer is based upon decades of experience observing what common problems with the management and tuning of forecasting and supply planning systems are.
Several books cover the concepts related to improving MRP systems and service level management.
Our Book on Safety Stock and Service Levels
This book, A New Approach to Safety Stock and Service Levels, deals with companies' problems in setting up safety stock and service levels.
Our Article on Dynamic Safety Stock
Experiences with the Dynamic Safety Stock explain the problem with the standard dynamic safety stock calculation. This is a hole companies keep stepping in without figuring out the problem with the formula.
Our Book on MRP System Improvement
The book How To Repair Your MRP System deals with how to improve MRP systems. It is very related to parameter maintenance and how MRP systems work in ERP systems and touch on a number of important topics around how MRP is normally used.
Our Book on Reorder Points in Systems
The book Lean And Reorder Point Planning deal in part with setting reorder points and overall pull-based supply planning. For many intermittent products, reorder points are very effective. Reorder points are very deemphasized currently in planning, but they have a lot of good applications. The Brightwork Explorer calculates them automatically for the entire product location database.
If the Requirements Strategy field in the Material Master is set one way, then ECC will use the reorder point. If not, then SAP won't observe or use the reorder point.
The items that are on reorder point are normally called "unforecasted," and the ones not using reorder point are normally called "forecasted."
Dealing With Intermittent Sales History
This article on intermittent demand and the Brightwork Explorer explains how intermitted demand is accounted for in the Brightwork Explorer.
Forecasting in SAP ERP
This article, How to Get Around the Problems of Forecasting in SAP ERP, discusses forecasting in ERP and what I learned from working with the system. Forecasting in SAP ERP very much requires assistance from an application that can effectively measure forecast error.
The Supporting Material
Obviously, most customers don't want to sign up for a research project to use the application. But the point of sharing these links is to have our customers know that if you decided to use the Brightwork Explorer, it comes with a lot of supporting material that can be used to train anyone who uses the system. The material is readily available.