References for Brightwork Medical Articles
Last Updated on January 24, 2022 by Shaun Snapp
Executive Summary
These are the references that were used for our medical articles.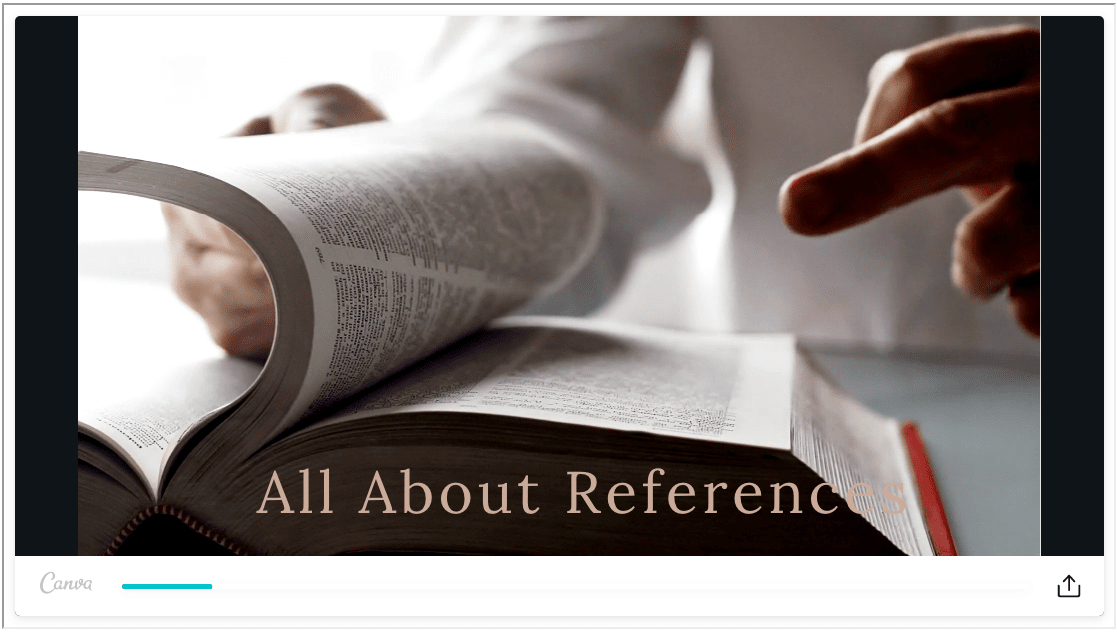 Learn why so few entities in many fields fail to include references in their work. 
Introduction
This is the reference list for the medical articles, as well as interesting quotes from these references at Brightwork Research & Analysis.
You can select the article title to be taken to the article.
National Breastfeeding Survey
https://data.gov.sg/dataset/national-breastfeeding-survey?
Reference #1 Article Titled:
*https://www.nytimes.com/1972/12/04/archives/amphetamines-used-by-a-physician-to-lift-moods-of-famous-patients.html
*https://en.wikipedia.org/wiki/Nikita_Khrushchev
*https://en.wikipedia.org/wiki/Georgy_Malenkov
*https://en.wikipedia.org/wiki/On_the_Cult_of_Personality_and_Its_Consequences
*https://www.mirror.co.uk/3am/celebrity-news/marilyn-monroes-final-hours-revealed-5858323
*https://www.history.com/news/kennedy-krushchev-vienna-summit-meeting-1961
*https://nypost.com/2013/04/21/the-kennedy-meth/
*https://medicine.yale.edu/news/yale-medicine-magazine/when-the-leader-is-illor-addicted-to-cocaine/
*https://www.amazon.com/dp/B06XPMB1V7/
*https://time.com/5752114/nazi-military-drugs/
*https://www.theguardian.com/books/2016/sep/25/blitzed-norman-ohler-adolf-hitler-nazi-drug-abuse-interview
*https://www.theweek.in/news/world/2020/06/24/soviets-drank-vodka-nazis-used-meth-how-drugs-turned-the-course-of-world-war-II.html
*https://thesecuritydistillery.org/all-articles/pervitin-how-drugs-transformed-warfare-in-1939-45
*https://www.nytimes.com/2017/03/27/books/review/blitzed-drugs-third-reich-norman-ohler.html
*https://www.spiegel.de/international/germany/crystal-meth-origins-link-back-to-nazi-germany-and-world-war-ii-a-901755.html
*https://www.jsonline.com/story/news/investigations/2020/11/30/even-before-covid-19-fda-has-done-poor-job-tracking-drug-side-effects/3778215001/
Reference #2: Article Titled:
*https://www.amazon.com/dp/B009S7O084/
*https://www.foodpolitics.com/2021/08/most-egregious-food-ad-of-the-week-infant-formula/
*https://www.who.int/news/item/27-05-2020-countries-failing-to-stop-harmful-marketing-of-breast-milk-substitutes-warn-who-and-unicef
*https://www.phnompenhpost.com/national/ngo-recruiting-whistleblowers-against-illegal-baby-formula-ads
*https://www.howisfeedinggoing.com/
*https://www.cambridge.org/core/journals/public-health-nutrition/article/abs/breastmilk-or-infant-formula-content-analysis-of-infant-feeding-advice-on-breastmilk-substitute-manufacturer-websites/445E1507395216449A1CCEEDBF38DFDF#access-block
*https://www.devex.com/news/opinion-stop-marketing-breastmilk-substitutes-as-breastmilk-100693
*https://www.nutraingredients-asia.com/Article/2021/09/07/Infant-formula-tactics-in-Vietnam-Industry-under-fire-for-allegedly-circumventing-marketing-rules
*https://www.devex.com/news/opinion-stop-marketing-breastmilk-substitutes-as-breastmilk-100693
*https://www.nycfoodpolicy.org/thailand-bans-infant-formula-advertising-encourage-breastfeeding/
*https://www.cbp.gov/newsroom/local-media-release/philadelphia-cbp-seizes-nearly-600-cases-infant-formula-unapproved
*https://www.nyu.edu/about/news-publications/news/2021/september/infant-formula.html
*https://www.unicef.org/press-releases/countries-failing-stop-harmful-marketing-breast-milk-substitutes-warn-who-and-unicef
*https://www.nycfoodpolicy.org/thailand-bans-infant-formula-advertising-encourage-breastfeeding/
*https://www.nytimes.com/2020/04/18/parenting/baby/european-formula.html
*https://www.chemistryworld.com/features/the-science-of-breast-milk-and-baby-formula/4014574.article
*https://www.usatoday.com/story/news/nation-now/2016/10/27/study-breakthrough-infant-formula-protects-immune-system-like-breast-milk/92458028/
*https://www.birmingham.ac.uk/news/latest/2021/01/breastfed-babies-immune-systems-formula.aspx
*https://www.sciencedaily.com/releases/2021/01/210114111912.htm
Reference #3: Article Titled:
*http://ehealthmagz.com/2018/08/17/how-rockefeller-founded-bigpharma-and-waged-war-on-natural-cures/
*https://www.sourcewatch.org/index.php/Rockefeller_Foundation
Reference #4: Article Titled:
*https://www.theatlantic.com/magazine/archive/2009/04/the-case-against-breast-feeding/307311/
*https://www.nytimes.com/2015/12/20/books/review/lactivism-by-courtney-jung.html
Review #2 of Lactivism
*https://www.amazon.com/Milk-Matters-Infant-feeding-disorder/dp/0959318313/
*https://www.wbur.org/news/2015/12/25/breastfeeding-backlash
She misstates so much of the medical literature, one wonders if she did more than just skim through these papers. Here are a few examples of inaccuracies:

• The rate of HIV transmission from mothers to their 6-month-old infants via breast milk is 4 percent among those exclusively breastfed, according to a study in The Lancet; Jung wrongly puts that number at 22 percent.

• Jung cites my 2010 paper showing that suboptimal breastfeeding rates in the U.S. cost our economy $13 billion and cause 911 excess deaths, but she claims it was based on data only on countries "without access to clean water." In fact, our data was based on an AHRQ report of only developed countries, including the U.S and European countries.

• Infant diarrhea is actually cut by more than half by exclusive breastfeeding in developed countries such as the Netherlands, not just in "Afghanistan," as Jung claims.

• The milk of mothers of preterm infants is different from that of term infants, contrary to what Jung writes.

• Jung cherry-picks the evidence on SIDS, omitting the seminal 2011 meta-analysis showing marked reduction of SIDS associated with breastfeeding, and fails to mention that numerous countries, including Canada and the U.K., include breastfeeding in their national SIDS prevention strategies.

• Jung does not discuss the significant effects that breastfeeding has on the health of the mother. Women who don't breastfeed or who wean early, have higher risks of high blood pressure,

Also noticeably absent in Jung's calculus are the continuing exploitative marketing practices in the United States and abroad of the multibillion-dollar formula industry, whose products have enormous profit margins, and who make false and confusing marketing claims.

Instead Jung "exposes" the breastfeeding industry, especially pumps, which is tiny by comparison. In 2013, U.S. formula sales totaled $4.8 billion and $14.8 billion globally, whereas Medela, the world's leading breast pump manufacturer, had 2014 global revenue of $630 million.

A book on the "bad" policies of breastfeeding is bound to resonate for some. But Jung's review of the science is sloppy and irresponsible, and her few good arguments are subsumed by more absurd points.
*https://www.skepticalob.com/2016/02/dr-michael-kramer-talks-about-lactivism-and-what-he-says-might-surprise-you.html
*https://infantfeedingmatters.com/overselling-infant-formula/
Review #1 of Lactivism
Yet strangely Jung does not seem to see the primary reason for that perception of what is important: infant formula marketing. For a century such marketing had reduced breastfeeding to the uncertain provision by fallible mothers of nutrients, which clever scientists making infant formula could reliably provide (except for a few antibodies or somesuch details dismissed as unimportant in affluent societies with access to "the perfect mix of science and love."[3]) Although Jung rightly sees that major new industries are now growing out of exploitation of women and commodification of women's milk – milkbanking and breastmilk sales, and the manufacture and sale of breast pumps – and that these industries are funding small amounts of infant feeding research, she does not explore the much more powerful and lucrative ways that research into infant feeding is funded and designed to benefit the now fifty billion dollar infant formula industry.

Jung seems monumentally and (completely unconsciously?) biassed about infant formula, assuming its safety and adequacy, even though she herself as an infant was allergic to the standard formula, and was swapped to a soy variety.[6] Towards the end of the book there is a section that denigrates breastmilk as tainted, toxic and risky, killing babies. There is no comparable summary in relation to past and present infant formulas, although over 300 pages of my book, Milk matters: infant feeding and immune disorder is devoted to those realities. Jung seems to have no idea of the multiple pathways for contamination and defect in industrial products, and the numbers of children who die, even in Canada and Australia, because they are formula fed. (It's possible that like many parents she is unaware that formula powder is unsterile, and that caution about soy formula is warranted because of its high levels of oestrogen analogues.)

Jung also seems to have little idea of the distress, psychological damage and relationship problems that formula feeding can create in babies and their families, focussing only on the distress that unsuccessful breastfeeding can cause. Yet infant formula advertisements, and the multiplication of special formulas, make it clear that many infants do not tolerate formula well. Those of us who deal with allergic families – as I have done since 1980 – know the consequences and costs of starting down the path of artificial feeding, harms that radiate into relationships and destroy parental confidence.

Jung evinces woeful ignorance of the many known – and emerging – biological bases for concerns about early life nutrition. The discussion of "breastfeeding benefits" (a typical error, framing breastfeeding as the deviant activity) centres on a few studies of already affected populations, rather than focuses on basic biology. For example, infant formula has been shown to produce distorted gut microbiomes, more chromosome breaks and DNA damage, altered white matter development in the brain,
differences in reproductive tissue development seen by 4 months, differences in metabolism and growth rates
smaller thymuses, enlarged kidneys, and other biological deviations from mostly-breastfed norms.

Professor Peter Hartmann said recently that just one stem cell placed in situ created a lactating mammary gland in a mouse where that tissue was totally absent. Such facts make it clear that no one has to prove breastfeeding to be better than formula: formula advocates like Jung need to prove that it is safe in both the short and long term. Looking at a child's exterior tells you nothing about its chromosomes or organs or immune function.

As I see it, Jung cherry-picks and misrepresents research in order to reject – not refute – it. Jung, like many other formula fantasists, relies on outcome studies where the breast and bottle, breastmilk and formula, populations are totally confused, and have been over generations. Milk Matters discusses in detail just how problematic such studies are, and how readily some studies are spread by the media, as if there were some vested interests assisting their dissemination, and others largely ignored. (Surely Jung might have noticed, given her concern about breastfeeding-related vested interests? It seems to have escaped her that at least those interests do want women to lactate and breastfeed, while other massive forces conspire to undermine women's breastfeeding choices by encouraging formula supplementation and early weaning for absurd reasons.)

Having built him up as a giant, the world leader in breastfeeding research, (which I doubt he would claim to be), she misrepresents paediatric epidemiologist Professor Michael Kramer's research and beliefs about the importance of breastfeeding. Says he about her work: "I think she chose to ignore some of the science. I don't think it's a balanced summary of the evidence, and I do think it sends the wrong message."[8] Amen to that. And Kramer is furious about media misrepresentation of what he has said and the use of his credibility to suggest that breastfeeding is not important.[9] Jung says she sent him her manuscript, he says she didn't take notice of his criticisms of it, she says she changed some things… I can't imagine what! If you intend to quote someone, it is imperative to show them the exact final text and get them to approve what you say they are saying – before publication.

While criticising Nestle – which had no formula sales in the US prior to 1987- Jung somehow fails to discuss the incredible negative postwar impact of the pioneering marketing strategies of more local American companies, which by 1981 controlled over half the world market for infant formula, then only US$2billion. These marketing machines systematically targeted hospitals and healthcare professionals and families, locking hospitals into exclusivity contracts which guaranteed that every mother went home with their infant formula. Choice is a joke if your breastfeeding is undermined by hospitals modelling artificial feeding and exposing all infants to cows milk formula, setting them up for gut disturbances post-discharge. (Jung also apparently has no conception of the intergenerational epigenetic damage done by such practices, which, as noted earlier, affects research outcomes.) Lactivism seems to me carefully to steer clear of offending powerful American infant formula interests that I see manipulating women and damaging children for profit: why, if it is so objectionable for breast pump manufacturers et al to become 'big business'? Minnows beside the might of formula manufacturers!

Jung criticises the fact that the US WIC programme now gives breastfeeding mothers – who have higher caloric needs while breastfeeding – more food than it gives formula feeding mothers (who get free food plus free infant formula.) She fails to understand that in the past WIC was actively discriminating against breastfeeding women by not giving them anything like the retail value of the free infant formula lavishly provided to bottle feeding mothers, and that this new system attempts to remedy a past wrong by creating packages that incentivise breastfeeding, not punish those who don't. (It has been reported that in the past some women presented as formula feeding in order to get the better deal.) WIC's past role in underwriting the US infant formula market was a major reason why artificial feeding in entrenched among the disadvantaged, but Jung is not critical of those practices, only of attempts to change them.

What about IQ losses from formula feeding? Said Professor Michael Kramer, "There is an IQ advantage to breastfeeding by as much as three or four points. It's not the difference between Einstein and a mental retard at an individual level, but it means having a smarter population on average, fewer children with school difficulties, and more gifted children."[11] Yet Jung dismisses the cognitive losses created by artificial feeding as unimportant. She seems not to understand that across whole populations, small changes in mean IQ points have devastating effects, increasing the number of severely damaged children and reducing the number of extremely bright ones. Said Rutter about lead: "The cognitive deficits which have been found are usually in the order of 3–5 points, and it has been argued that a 5-point difference is so trivial in its effects that it can be safely ignored. That is a totally fallacious argument. A drop of 5 points in mean IQ for any population must necessarily result in a more than two-fold increase in the percentage of individuals with an IQ below 70, that is, a doubling of the number of mentally retarded children."

And even more importantly, a 2014 article by the same researchers found that breastfeeding is essential to reduce infant mortality because "Child survival goes beyond HIV-free survival, and safe breastfeeding prevents 13% of all deaths under 5 years of age."[14] That's thirteen percent of the annual 5.9 million child deaths under 5 in the world are prevented by breastfeeding, while perhaps 2.2% of infants of infected mothers (who are not all the world's mothers) may be infected with a disease that can be controlled for long periods with anti-retrovirals.
Critique of Jung by Her Source
https://www.independent.co.uk/life-style/health-and-families/health-news/press-twisted-my-words-says-academic-in-breastmilk-row-1766147.html
Not a bit of it, says the professor, who is renowned for a groundbreaking study that found an IQ advantage to breastfeeding even after you'd stripped out the natural advantages that being the sort of mum who breastfeeds would give her child. Rather, he is spitting tacks at how his comments had been so "grossly misrepresented" for the second time in almost as many months. (The first was in the respected American magazine, The Atlantic, in an article entitled "The case against breastfeeding", which ignited the original media storm on the subject.)

"Journalists certainly have the right to express their own opinions, but not to misquote experts they choose to interview in order to support those opinions. That sort of sensationalist journalist would not surprise me from the tabloids, but I had expected better from The Atlantic and The Times," Kramer said last night.

The Times quoted Kramer, who is based at McGill University, Montreal, as saying there was "very little evidence" breastfeeding reduces the risk of a range of diseases from leukaemia to heart disease. Yet, what he actually said was: "The existing evidence suggests that breastfeeding may protect against the risk of leukaemia, lymphoma, inflammatory bowel disease, type 1 diabetes, heart disease and blood pressure." All he did concede was that we need "more and better studies to pursue these links", a common cry from academics lacking in funding.

As for the article merely casting him "in the camp that believes that breastfeeding will turn out to have a slight effect on brain development", well, that hardly squared with his life's work, he said yesterday. "There is an IQ advantage to breastfeeding by as much as three or four points. It's not the difference between Einstein and a mental retard at an individual level, but it means having a smarter population on average, fewer children with school difficulties, and more gifted children."

He added: "There really isn't any controversy about which mode of feeding is more beneficial for the baby and the mother, but when you read the article in The Times it sounds like there is." Furthermore, he points out: "I'm not aware of any studies that have observed any health benefits of formula feeding. That's important, and any mother weighing the benefits of breastfeeding vs formula feeding needs to know that."

His only note of caution, which was flipped on its head by both publications, was that breastfeeding advocates don't need "to overstate their case for issues that are more controversial", such as the link between breastfeeding and protection against obesity, allergies and asthma. "Public health bodies don't have to exaggerate the benefits in order to be very comfortable about supporting breastfeeding," he added.

Some solace for campaigners such as the WHO, keen to use World Breastfeeding Week to increase global breastfeeding rates and save up to 1.3 million children's lives a year. Worldwide, fewer than 40 per cent of mums breastfeed exclusively for the first six months of their baby's life, as recommended: in the UK only 3 per cent are still breastfeeding exclusively at five months.
*https://www.amazon.com/dp/B009S7O084/
Reference #5: Article Titled:
*https://www.preventcancer.com/avoidable/breast_cancer/env_causes.htm
Reference #6 &7: Article Titled:
*https://www.addictioncenter.com/news/2019/08/15-most-dangerous-drugs/
*https://www.newyorker.com/magazine/2017/10/30/the-family-that-built-an-empire-of-pain
*https://www.judgeforyourselves.info/key-points/oxycontin/fda-review/
*https://www.nytimes.com/2021/09/01/health/purdue-sacklers-opioids-settlement.html
*https://www.nytimes.com/2019/04/01/health/sacklers-oxycontin-lawsuits.html
*https://www.nytimes.com/interactive/2018/us/addiction-heroin-opioids.html
Reference #8: Article Titled:
*https://www.cdc.gov/media/releases/2021/s0806-vaccination-protection.html
*https://www.theepochtimes.com/mkt_breakingnews/natural-immunity-more-protective-over-time-than-covid-19-vaccination-study_4149953.html?
Reference #9: Article Titled:
https://www.who.int/healthinfo/paper30.pdf?ua=1
*https://www.npr.org/sections/health-shots/2021/12/07/1061940326/the-nih-director-on-why-americans-arent-getting-healthier-despite-medical-advanc
Reference #10: Article Titled:
*https://journals.lww.com/oncology-times/fulltext/2021/05050/use_of_the_anti_parasitic_drug_ivermectin_to_treat.4.aspx
*https://www.sciencedirect.com/science/article/pii/S1043661820315152#
Reference #11: Article Titled:
*https://www.forbes.com/sites/johnlamattina/2015/01/26/senator-elizabeth-warren-has-big-pharma-in-her-crosshairs-but-her-aim-is-off/?sh=54eebe5b625c
Reference #12: Article Titled:
*https://www.strategic-culture.org/news/2021/06/02/outsourcing-america-food/
The design of this framework benefits only the largest farmers who have the resources to produce these commodities at scale. For family farmers, the impact has been devastating. The share of each dollar spent on food that winds up in the hands of farmers has fallen from 53 cents in 1946 to 14 cents today, the lowest level ever recorded. Diversified family farms raising a variety of crops and livestock have been replaced by large industrial operations exclusively growing commodities like corn and soy at scale.

This grimness has caused countless family farms to throw in the towel. Since 1980, America has lost 50 percent of its cattle farms, 80 percent of its dairies, and 90 percent of its hog farms. As Benson and Butz threatened, farmers were forced to choose between getting big or getting out. The average size of a farm nearly doubled from 650 acres in 1987 to 1,201 acres in 2012. Many people are familiar with the infamous farm crisis of the 1980s, which pushed thousands of farmers into bankruptcy. But the reality is that America's Heartland has been in a perpetual state of crisis for the past few decades.

Towns hollow out and desperation seeps in. This system has also exacerbated climate change. The further that food travels to get to your plate, the more carbon is put into the atmosphere via a fossil fuel intensive transportation system.
*https://www.soilassociation.org/media/20182/fflsh-standards-handbook-hospitals.pdf
*https://truthout.org/articles/outsourcing-america-sodexo-food-service-contractor-siphons-cash-from-kids-and-soldiers-while-dishing-up-subprime-food/
*https://www.huffpost.com/entry/bad-hospital-food-healthy_n_5e5d3de2c5b63aaf8f5b0390
*https://www.the-hospitalist.org/hospitalist/article/125448/hospital-food-often-unhealthy
*https://www.dallasnews.com/opinion/commentary/2020/03/06/hospitals-are-often-leaders-in-unhealthy-food/
*https://pubmed.ncbi.nlm.nih.gov/12765662/
*https://soyummy.com/16-hospital-food-secrets/
*https://www.theguardian.com/commentisfree/2015/mar/02/hospital-food-nutrition-recovery-ministers
*https://www.healthyway.com/content/apparently-theres-a-good-reason-why-all-hospital-food-is-so-gross/
Reference #13: Article Titled:
*https://www.huffpost.com/entry/how-hospitals-kill-our-loved-ones-and-conceal-it_b_58cbd60fe4b07112b6472c7d
*https://www.consumerreports.org/cro/health/hospital-acquired-infections/index.htm
*https://www.kevinmd.com/blog/2012/10/americas-healthcare-system-sick.html
Reference #14: Article Titled:
*https://articles.mercola.com/sites/articles/archive/2022/01/15/statins-do-more-harm-than-good.aspx
*https://www.arevaccinessafe.org/are-vaccines-effective/
*https://www.healio.com/news/hematology-oncology/20120325/cigarettes-were-once-physician-tested-approved
Reference #15 & #16 & #17 & #18: Article Titled:
https://www.quora.com/Why-do-GI-doctors-always-prescribe-PPI-s-knowing-it-will-never-heal-gastritis-or-acid-reflux?share=1
*https://www.todayshospitalist.com/ppis-in-the-hospital-too-much-of-a-good-thing/
*https://blogs.jwatch.org/gastroenterology/index.php/rebound-acid-symptoms-with-ppi-use-the-real-issue-is-why-are-ppis-used-in-the-first-place/2009/07/06/
*https://www.ncbi.nlm.nih.gov/pmc/articles/PMC5221858/
*https://www.nytimes.com/2004/10/19/business/media/astrazeneca-sued-over-advertising.html?auth=link-dismiss-google1tap
*https://www.fdanews.com/articles/82376-class-action-lawsuit-challenging-nexium-marketing-is-dismissed
*https://www.drugwatch.com/proton-pump-inhibitors/lawsuits/
*https://www.citizen.org/wp-content/uploads/hl_201109.pdf
*https://www.aboutlawsuits.com/heartburn-drug-warning-lawsuit-64265/
*https://www.justice.gov/opa/pr/pfizer-agrees-pay-55-million-illegally-promoting-protonix-label-use
*https://www.citizen.org/wp-content/uploads/migration/1964.pdf
*https://www.fda.gov/drugs/postmarket-drug-safety-information-patients-and-providers/fda-drug-safety-communication-possible-increased-risk-fractures-hip-wrist-and-spine-use-proton-pump
*https://www.ncbi.nlm.nih.gov/pmc/articles/PMC6463334/
*https://www.aboutlawsuits.com/heartburn-drug-warning-lawsuit-64265/
Reference #19: Article Titled:
*https://www.theguardian.com/lifeandstyle/2019/aug/04/hard-to-swallow-the-problem-with-taking-too-many-antacids-indigestion