The Forgotten Pipe Dream of SAP S4HANA Eliminating the Data Warehouse
Last Updated on May 24, 2021 by
Executive Summary
SAP proposed that S/4HANA would replace data warehouses.
In this article, we review this prediction for accuracy.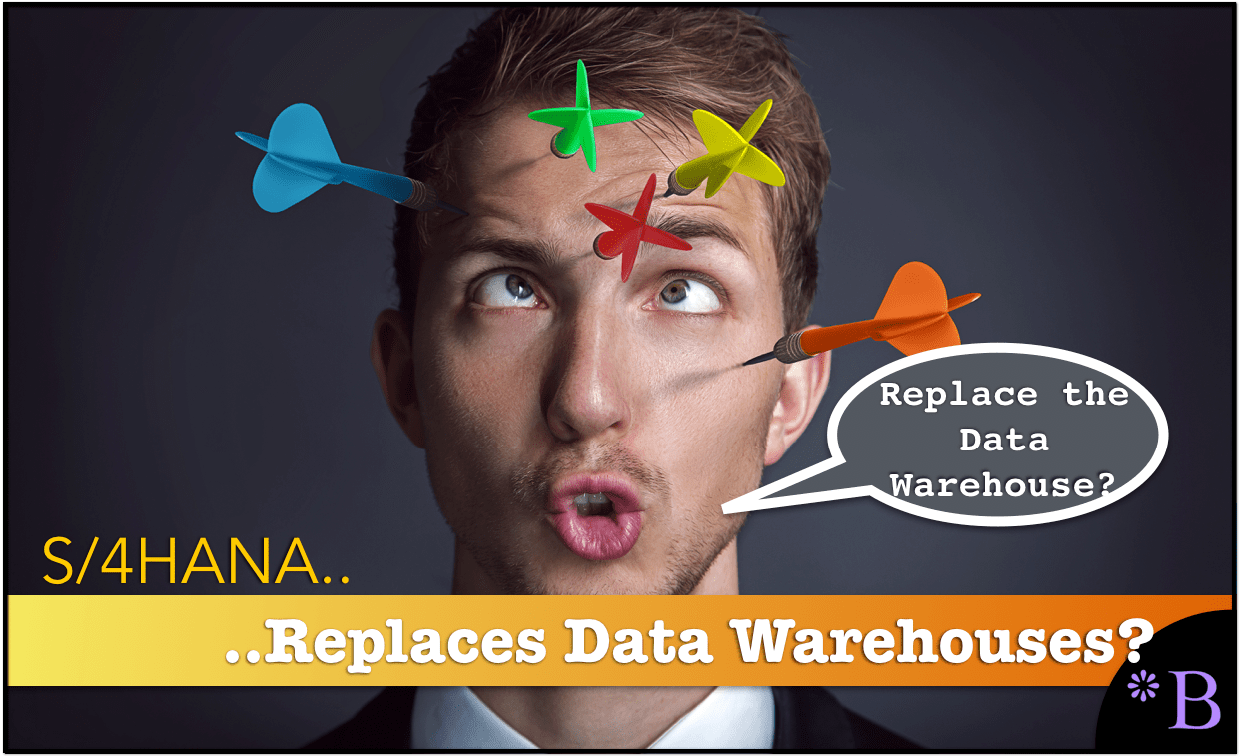 Video Introduction: The Forgotten Pipe Dream of SAP S4HANA Eliminating the Data Warehouse
Text Introduction (Skip if You Watched the Video)
As we cover in the article SAP's Orwellian Memory Hole: The Response to the 2025 SAP ECC Support Deadline Extension, the main agreement between SAP and its ecosystem, is that SAP is never be held accountable for what it says. We found another example of this, which is something proposed by SAP that I forgot about. This is the idea that the data warehouse becomes irrelevant once S/4HANA with HANA implemented. However, even after S/4HANA has been implemented at numerous clients, the data warehouse persists. You will learn about the accuracy of this claim by SAP.
Our References for This Article
If you want to see our references for this article and other related Brightwork articles, see this link.
Lack of Financial Bias Notice: We have no financial ties to SAP or any other entity mentioned in this article.
This is published by a research entity.
Second, no one paid for this article to be written, and it is not pretending to inform you while being rigged to sell you software or consulting services. Unlike nearly every other article you will find from Google on this topic, it has had no input from any company's marketing or sales department. 
When an ERP System Replaces a Data Warehouse
SAP removed this video from YouTube
This video previously stated that the data warehouse is removed because of S/4HANA. Unsurprisingly it was removed by SAP as it was embarrassing, and constantly deleting SAP videos that made exaggerated claims is part of the memory hole. 
S/4HANA has no capabilities that would support this, and any ERP system is not replacing data warehouses in the foreseeable future.
Notice that in the video, it is Teradata removed or made redundant by SAP S/4HANA. SAP had an aggressive strategy for pushing Teradata out of its accounts, mostly by using false claims correctly, as explained in this video.
This is what 1/2 of the Teradata lawsuit versus SAP is about, with the other 1/2 being about IP theft claims.
Why the Claim?
When an SAP customer buys and particularly if they implement S/4HANA, SAP benefits in the following ways.
SAP can tell Wall Street that customers have bought into SAP's vision.
They push out a database competitor as S/4HANA only works with HANA.
They impose indirect access liabilities onto their customer, and SAP takes partial control over the database's data, as we cover in the article The HANA Police and Indirect Access Charges.
SAP consulting firms obtain expensive upgrade projects, which is not even an upgrade, as the change is so significant the ERP system is a reimplementation.
Consequently, SAP said an enormous number of false things around S/4HANA to get companies to buy S/4HANA. This claim we are evaluating right now is just one of them.
The Basis for the Claim
Hasso Plattner has been quoted many times saying he does not like external analytical systems and that the reporting should be from within the application, or in this case, within the ERP system. SAP told customers that through Fiori, the reports were built into the application, and were so good, that other reporting would not be necessary.
Issues with the Claim
The reports in S/4HANA are canned. A few sample screens are below.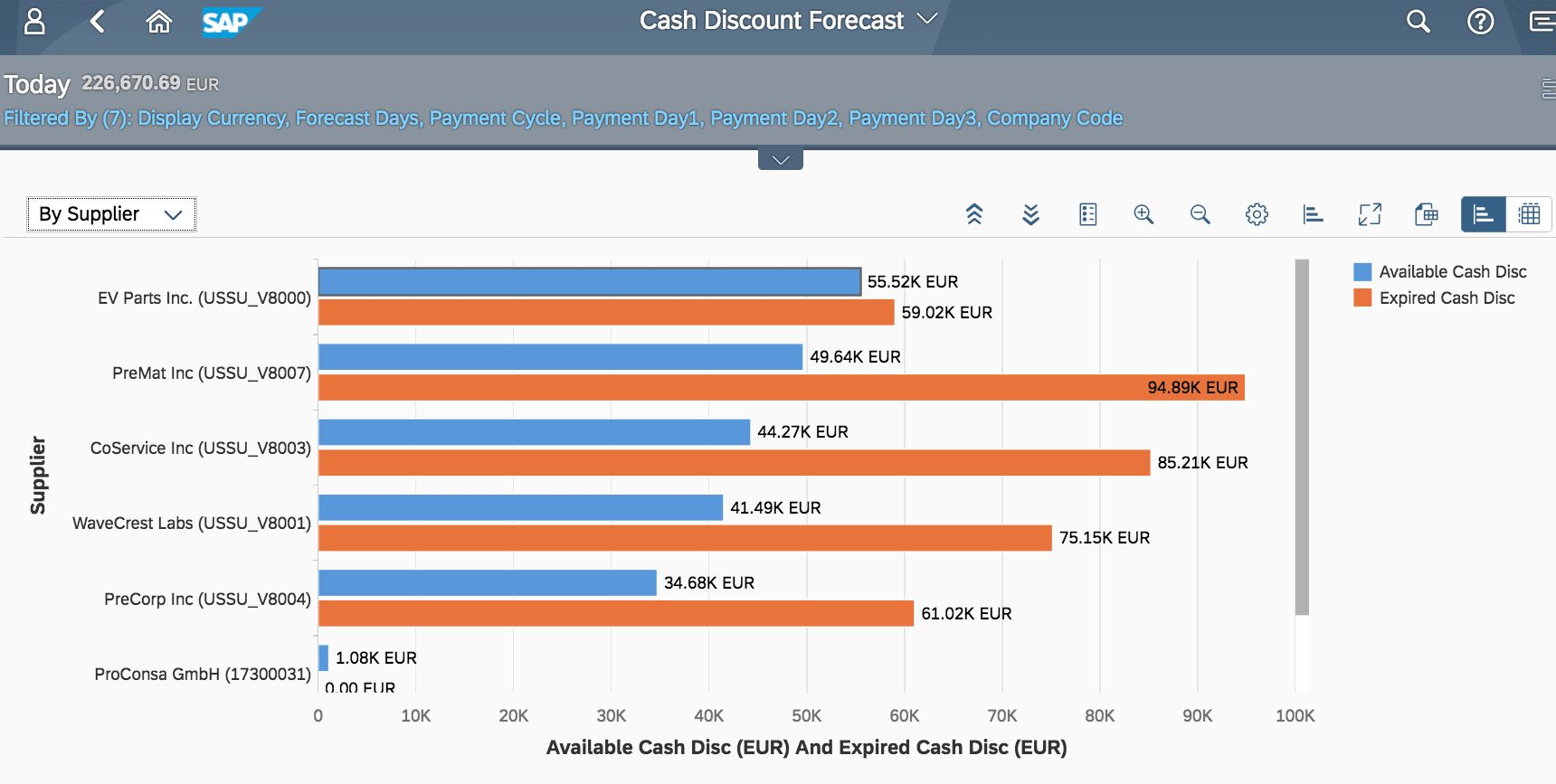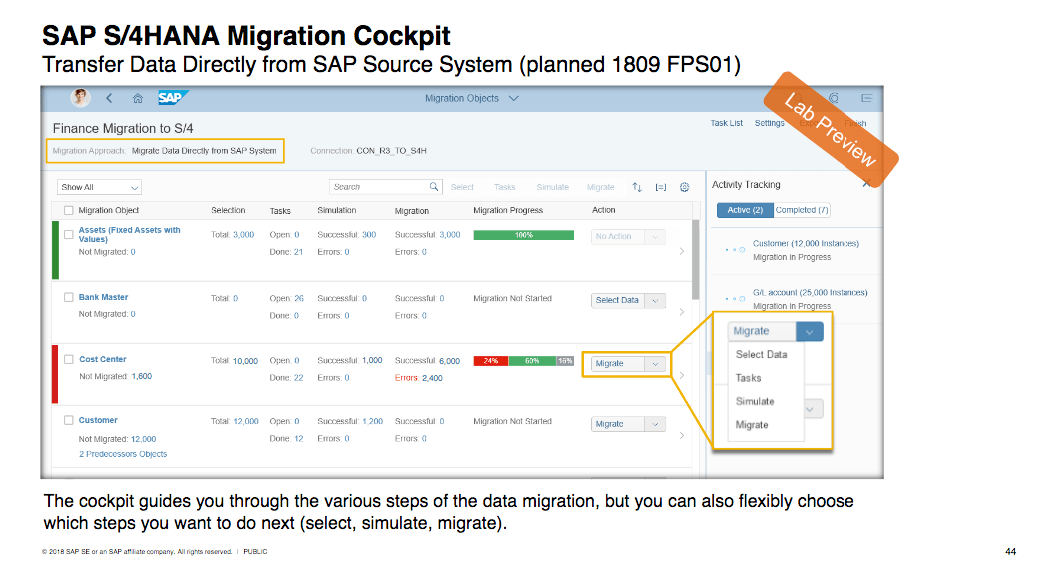 Just using S/4HANA, it is apparent that the reporting is fundamental while more prevalent than in ECC. These screens are from Fiori, but most S/4HANA implementations still use SAPGUI, as Fiori is buggy and takes significant effort to bring up and manage. Therefore, even the canned reports are not available for most S/4HANA implementations, which are still extremely rare globally. 
Conclusion
In all of the contact we have had with S/4HANA projects, we have never heard of a S/4HANA project that leads to the data warehouse being removed. Even if companies used Fiori, and if they had more capable, numerous, and flexible reporting screens, the concept of S/4HANA replacing a data warehouse still makes little sense. This is because the data warehouse brings together data from many systems at a company for cross-system reporting. ERP systems are only one of these systems. Every person who works in data warehousing or knows how data warehouses works know this.
Therefore, no ERP system could ever meet this expectation. That is, it is not a limitation specific to SAP.
The claim made by SAP regarding having S/4HANA replace data warehouses receives a 1 out of 10 for accuracy. It was known to be false by SAP (at least those who understood how reporting works) when it was made.