The Brightwork Research Guide to Managing the SaaS Discovery
Executive Summary
SaaS discovery has become an increasingly important area to understand as SaaS applications have proliferated.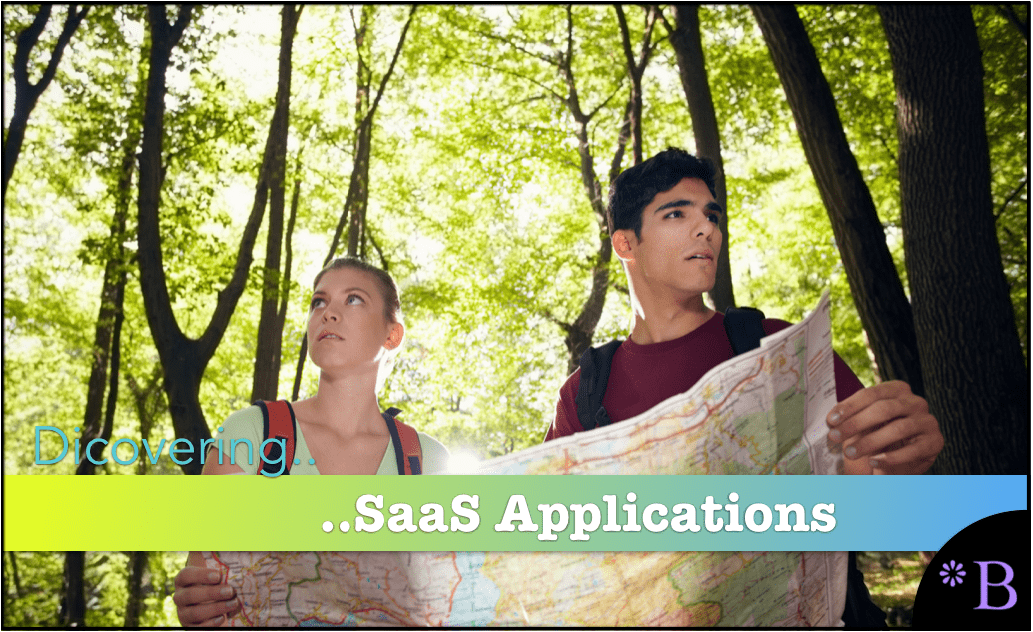 Introduction
SaaS discovery is increasingly vital due to SaaS sprawl, which is the outcome of large numbers of SaaS applications being purchased and used by businesses rather than IT departments to meet needs not met by the approved IT purchased applications.
What is a SaaS Sprawl How Can It Lead to SaaS Chaos?
This quote does an excellent job of explaining SaaS sprawl.
SaaS Discovery is the first and most crucial step in the SaaS Management lifecycle. We built this lifecycle to visualize the process of managing your SaaS investments. The steps include the discovery, optimization, planning, and governance of your SaaS tools.

saas management lifecycleWhile discovery is the first step, it's also important to note that it should be an ongoing process as new SaaS tools enter your organization. According to our research, the average organization sees 8 new SaaS applications enter their environment every 30 days. If you don't have a clear, real-time understanding of the tools your business uses, it's impossible to properly utilize them.

Discovery is like an audit of your SaaS tools and their usage. Unlike traditional on-premise versions, SaaS software audits are painless. That's because, with SaaS, it's not about avoiding a software provider's audit. Rather it's all about discovering what SaaS tools you have within your estate.

In addition to seeing what SaaS tools you have, discovery is essential to gaining visibility into your SaaS spend and utilization. By gaining insight into your application usage, you establish a foundation to organize, optimize, and orchestrate your SaaS – and ultimately power better business results. – Zylo
As does this quote.
In the age of the SaaS-Powered Workplace, organizations' needs are fulfilled by a wide variety of best-in-breed cloud applications from many vendors. Over 1,400 new SaaS applications have launched in the last five years, and research shows that 86% of users say SaaS applications help them succeed more than desktop alternatives. In fact, 74% of users' time is spent working directly in SaaS applications.

But as companies grow and adopt more SaaS applications, a new set of challenges arises. Yes, SaaS applications are a major boon to productivity and collaboration–you can work from anywhere, anytime, on any device–and they're easily interoperable from an end user perspective. But they're also creating a massive information sprawl, the likes of which IT has never seen before. – Better Cloud
What is Happening in SaaS Software?
Lots of SaaS applications being purchased without the concern of having a minimum number of licenses purchased means SaaS sprawl.
SaaS software allows companies to access many more types of software, are "cornucopia" of different SaaS software that was never possible under the on-premises model.
This video does an excellent job of explaining SaaS sprawl and brings up some of the implications of using so much SaaS software.
Content Disclaimer
*The use of quotes or content from vendors should not be construed as an endorsement for any SaaS vendor management vendor. We are independent and include this material to provide a better understanding.
Hybrid On-Premises, Big Vendor SaaS, and Small and Medium Vendor SaaS
Currently, we have a hybrid situation where there are core and approved applications and then shadow applications. These are defined like this.
Application Type #1:

Core Applications

Core applications of a company are a combination of on-premises and SaaS. However, the SaaS applications tend to be from prominent vendors like Oracle or Workday. These types of large vendors are what IT departments are comfortable with and incentivized to buy from.
Faux SaaS Selected by IT Departments?
While large vendors are called SaaS, upon inspection, the vast majority of these IT department-selected large vendors assert that they are SaaS, but they are not. For example, vendors like SAP and Oracle lock companies into six-year contracts, which removes the flexibility of SaaS, and neither vendor offers multitenancy. This is because SaaS does not fit the business models of the prominent software vendors, so they co-opt the term SaaS without actually being SaaS.
Application Type #2:

Shadow Applications

Shadow applications are purchased by departments and not approved or supported by IT. Many people make a big deal out of this lack of SAP support, but most of these SaaS applications are so easy to use that they don't require internal IT support, and of course, there is the support of the SaaS vendor.

Increasingly a company does not use one application for a requirement. But instead, different departments may use overlapping applications from other vendors. During the pandemic, with so many people working from home, SaaS applications only increased in demand, as remote workers felt freer to use the SaaS applications they wanted.
How We Live the SaaS Lifestyle
We have no IT department at Brightwork Research & Analysis, and in all the companies we have worked for we never liked the restrictions placed on us in terms of what applications to use. We have expertise in a number of applications that none of the IT departments we worked for had any clue about. So all of our applications are shadow applications. Airtable, Dropbox, Wordpress, Google Drive, Google Docs, Google Sheets, Grammarly, Pocket, etc... We also rent a dedicated server and have no servers on-premises. This is freedom, and this is how it should be.
We don't know how much longer IT will continue to serve its gatekeeper function for the core applications, but there is little doubt the control of the IT department has eroded. This is the present and more so the future, as SaaS vendors for every possible need continue to proliferate.
SaaS and Application Diversity
It means not only SaaS applications gobbling up more real estate from the on-premise application delivery but also many smaller SaaS applications gobbling up real estate from more prominent SaaS vendors.
The Outcome of SaaS on User Satisfaction and Productivity
The outcome is much more user satisfaction and choice for the users within a company.
There is very little research on the productivity of the increased use of more SaaS applications. However, one study showed that users are now spending more time trying to find things in different SaaS applications, as you can read about in the following article. There is debate on the overall productivity due to using many SaaS applications. Having more options can allow the user to choose just the more appropriate tool for the task.
However, one undisputed thing is that managing many SaaS applications has increased overhead.
More Overhead of Managing a Multitude of SaaS Applications
However, it also means more overhead in managing many more applications than ever before, and as mentioned, this trend shows no sign of slowing. But this means a large assortment of applications that must be managed. And this is where SaaS vendor management comes into play.
SaaS Vendor Management Overhead for Non-IT Departments
With departments within companies taking control over their systems and relationships that are unsupported by the IT department. This means that with SaaS application proliferation, non-IT departments have more overhead than before. This is a distribution of knowledge and experience in vendor management outside the IT department. Non-IT departments may not want to do this, but there is no real alternative. If these non-IT departments reach out to IT for assistance, the IT department will demand to control the procurement process and force the purchase of applications that the business departments do not want. 
Business departments have begun to figure out that the more IT is involved, the worse the business departments' solutions will have to use. And each IT-approved purchase comes with a lengthy implementation timeline and a corrupt consulting firm in tow.
The disregard by IT departments for the needs of business departments is something we have witnessed firsthand due to our extensive experience working with IT departments. After seeing enough of them, it became apparent that they have their agenda and are easily controlled by corrupt consulting firms and mega software vendors. Our research was censored by IT departments who did not want the business departments to see our analysis.
Shadow SaaS Discovery?
Some articles on SaaS discovery discuss the importance of shadow discovery by the IT department. However, these applications are known to the business, and they are only "shadow" to the IT department. And business departments don't have an incentive or reason to appraise their IT department as to all the SaaS applications they are using, as it invariably leads to IT department meddling. With its coterie of corrupt consulting firms, vendors, and software analysts, its departments are buying software for the IT department and for the benefits that accrue to the CIOs and various other IT management, making purchase decisions for career reasons. Business departments must acknowledge that they have to touch a few IT purchased applications. To obtain the functionality and productivity they need, it is best to minimize involvement with IT department-selected applications.