The Organizations Part of the Bill Gates Network that Run Global Health
Last Updated on February 17, 2022 by Shaun Snapp
Executive Summary
These are the organizations part of the Bill Gates network that hold disproportionate power in health policy.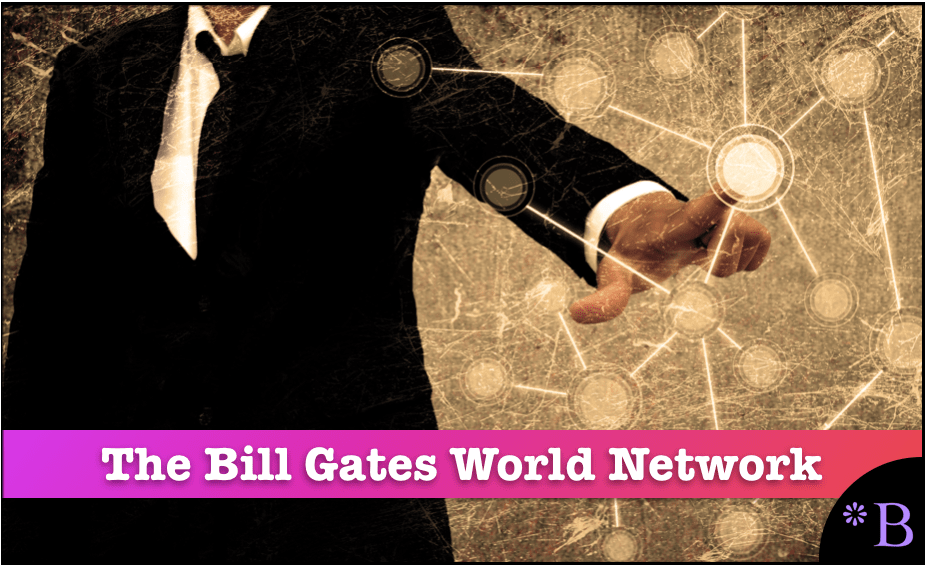 Introduction
Bill Gates is at the head of a global control system for public health. These are the major entities that are part of Bill Gates' network.
Our References for This Article
If you want to see our references for this article and related Brightwork articles, visit this link.
The Bill & Melinda Gates Foundation
The Wellcome Trust, an organization funded by and strategically linked to GlaxoSmithKline (a vaccine maker in which Bill Gates is financially invested)
The World Health Organization
The Rockefeller Foundation
The World Bank Group
The World Economic Forum (WEF)
GAVI, the Vaccine Alliance, founded by the Gates Foundation
Coalition for Epidemic Preparedness Innovations (CEPI), founded by the governments of Norway and India, the Gates Foundation, the Wellcome Trust and WEF
The Global Fund:

Forum of Young Global Leaders, founded by WEF in 2004

FIND, the global alliance for diagnostics, seeks to ensure equitable access to reliable diagnosis around the world

Big Pharma

Johns Hopkins University

Charité, Universitätsmedizin Berlin

The Robert Koch Institute

The European Commission

The European Medicines and Healthcare Products Regulatory Agency (MHRA)

The Swiss Agency for Therapeutic Products

The German Global Health Hub – Mercola
Bill Gates Controls The Media That Reports on Health Policy and On these Entities
This is explained by the distribution of funds by Bill Gates to the Following
Via more than 30,000 grants, Gates has contributed at least $319 million to the media, including CNN, NBC, NPR, PBS, The Atlantic, Texas Tribune (U.S.), the BBC, The Guardian, The Financial Times, The Daily Telegraph (U.K.), Le Monde (France), Der Spiegel (Germany), El País (Spain) and global broadcasters like Al-Jazeera. – Mercola
Conclusion
All of these organizations are corrupt and any information they publish or anything they information they communicate should be viewed with suspicion.
Media and Health Authority Information Control
Controlling the information about covid is a primary way the pandemic was manufactured, which is covered in the article Pandemic In A Box: The Specific Steps Used to Create the Covid Pandemic.