The Problem with the Oracle Cloud and Colocation
Executive Summary
Oracle presents the Oracle Cloud as if it is a competitive cloud offering.
In addition to functionality shortcomings, Oracle Cloud has location shortcomings as well.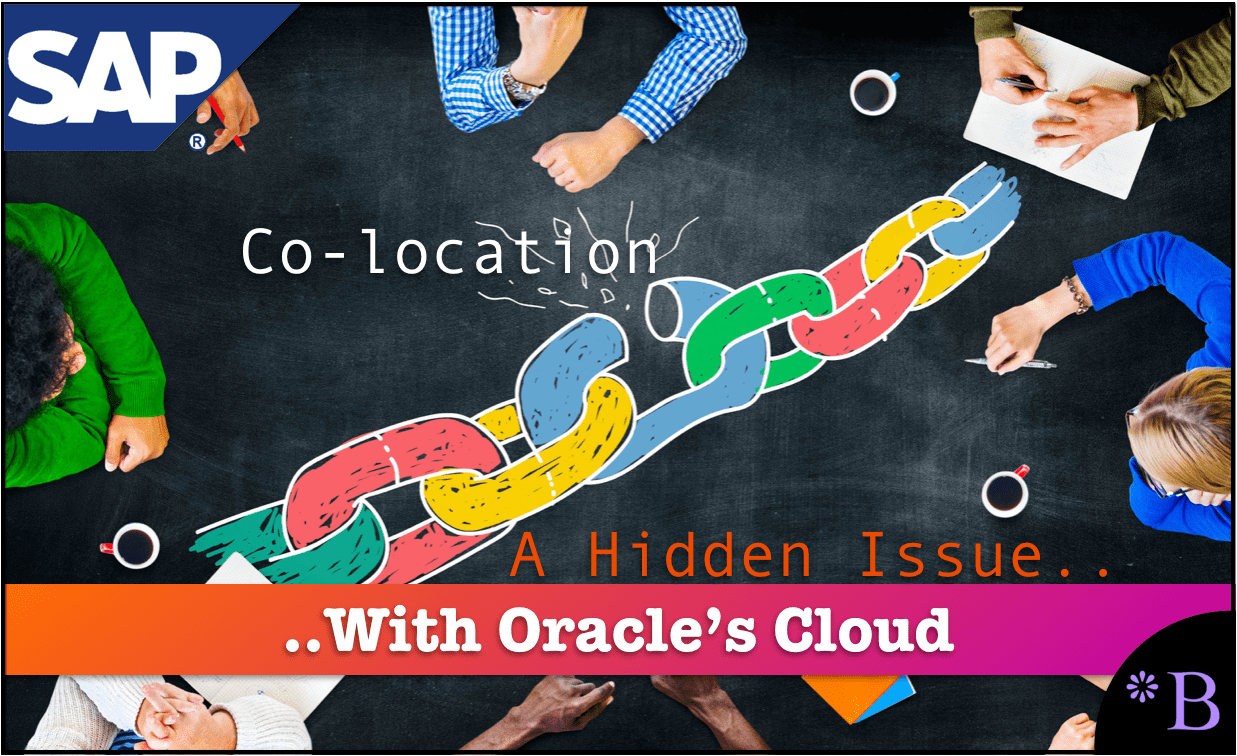 Introduction
It all started with a conversation. The customer was angry. I listened, asked a few questions, and decided to investigate. You can read the customer's story in his own words in the following quotation.
Our References for This Article
If you want to see our references for this article and other related Brightwork articles, see this link.
Lack of Financial Bias Notice: The vast majority of content available on the Internet about Oracle is marketing fiddle-faddle published by Oracle, Oracle partners, or media entities paid by Oracle to run their marketing on the media website. Each one of these entities tries to hide its financial bias from readers. The article below is very different.
First, it is published by a research entity.
Second, no one paid for this article to be written, and it is not pretending to inform you while being rigged to sell you software or consulting services. Unlike nearly every other article you will find from Google on this topic, it has had no input from any company's marketing or sales department. 
See the following quote.
The problem is repeated outages with Oracle cloud. Why so many and why do they last so long? Also, the standard practice with AWS, GCP, and Azure is that outages are compensated with service credits. Why are Oracle's cloud outages different? Why don't they come with cloud credits!
We decided to investigate and answer three questions:
Why does Oracle cloud have an unusually high number of outages?
Why do outages last so long?
Why don't customers receive service credits for these outages?
Let us go over each item.
Why Does Oracle Cloud Have an Unusually High Number of Outages?
Oracle cloud is offered in 5 locations: Phoenix, Ashburn, London, Frankfurt, and Toronto.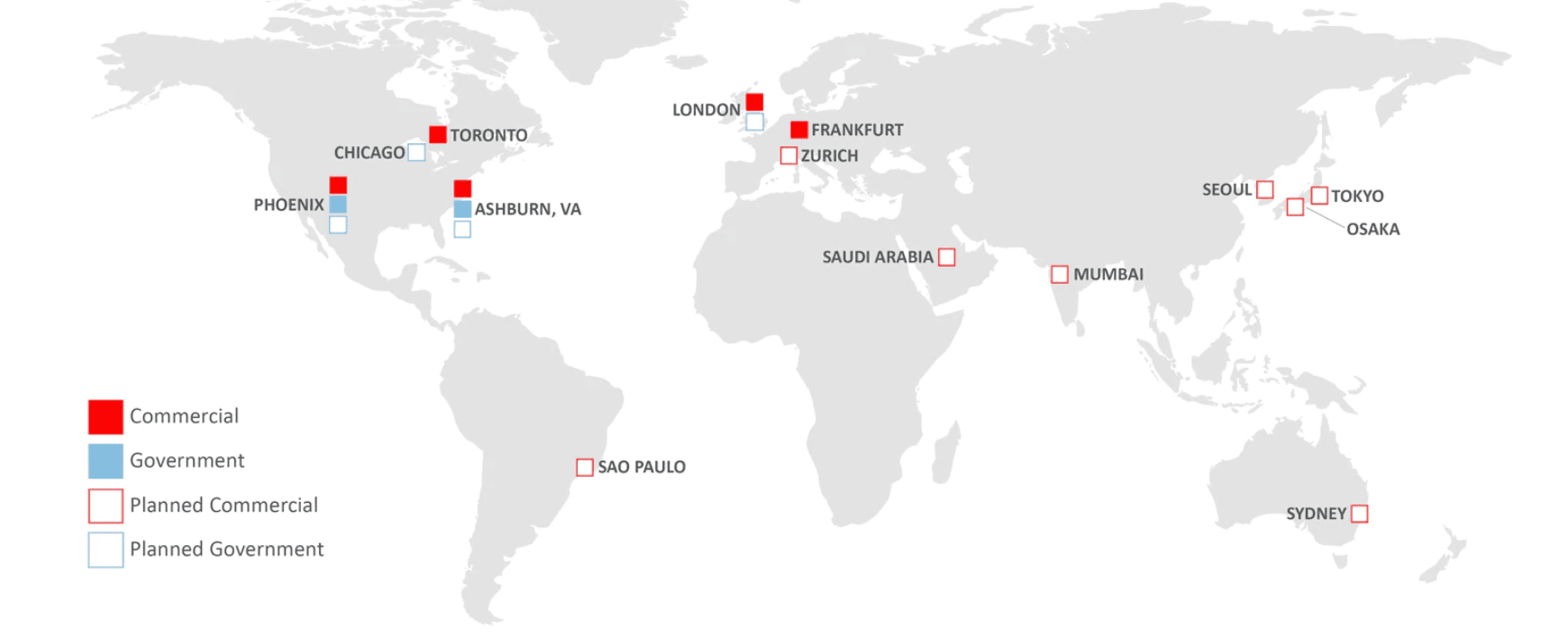 Are these data centers owned or operated by Oracle?
The answer is NO.
These are all leased colocation facilities owned and operated by Digital Reality and Cologix. You can read the announcements by these colocation operators in the links provided. Oracle also uses Equinix and other interconnectivity providers. Here's the announcement from Digital Reality:
And the recent announcement for the Toronto facility from Cologix:
Oracle cloud is entirely made up of leased colocation facilities operated by third-party providers. These third-party providers have their own maintenance schedules for systems maintenance, updates, and upgrades. They also experience their own frequent unplanned downtime. Third-party downtime adds additional downtime to Oracle's own planned and unplanned downtimes. Customers have to deal with downtime from Oracle PLUS downtime from third-party colocation providers. This explains the Oracle Cloud's high frequency of outages.
Why do Outages Last So Long?
When something breaks, there's no single throat to choke. Oracle support blames the colocation provider, and the provider turns around and blames Oracle. The provider often blames an ISP or the interconnect operator. Too many moving parts and no single ownership. This makes problem resolution extremely difficult and time-consuming. Keep in mind that these third-party providers don't have a private fiber network connecting their facilities to other provider facilities. All communication has to go through the public internet. With so many cross-connects with backbone and regional networks, troubleshooting problems get exponentially harder and take much longer.
Why Don't Customers Receive Cloud Credits for Outages?
There are two reasons.
First, Oracle cloud SLA doesn't recognize outages caused by third parties as eligible for service credit. This applies to metered and un-metered services, as you can read on page 5, section 3.3, The Definition of Unplanned Downtime.

When downtime, planned or unplanned, is caused by a third-party provider, customers get no service credits.
Secondly, Oracle does NOT credit customers for Oracle's own planned maintenance downtime. It actually says that in the Oracle cloud policy!
This means that downtime caused by Oracle maintenance, updates, and upgrades either for Oracle OCI or customer-specific environments doesn't count toward any customer service credits.
Conclusion
The problem with Oracle's cloud is Oracle's low level of commitment to the cloud. This is clear from Oracle's anemic CAPEX spend on cloud infrastructure compared to other providers like AWS, Microsoft, and Google.