The Similarity Between Consulting Firms and Phone Sex Operators
Last Updated on March 21, 2021 by Shaun Snapp
Executive Summary
Vendors and consulting firms have been aggressively selling and making exaggerated claims for AI.
Consulting firms seem to switch to whatever is "hot" at the time with fantastic speed.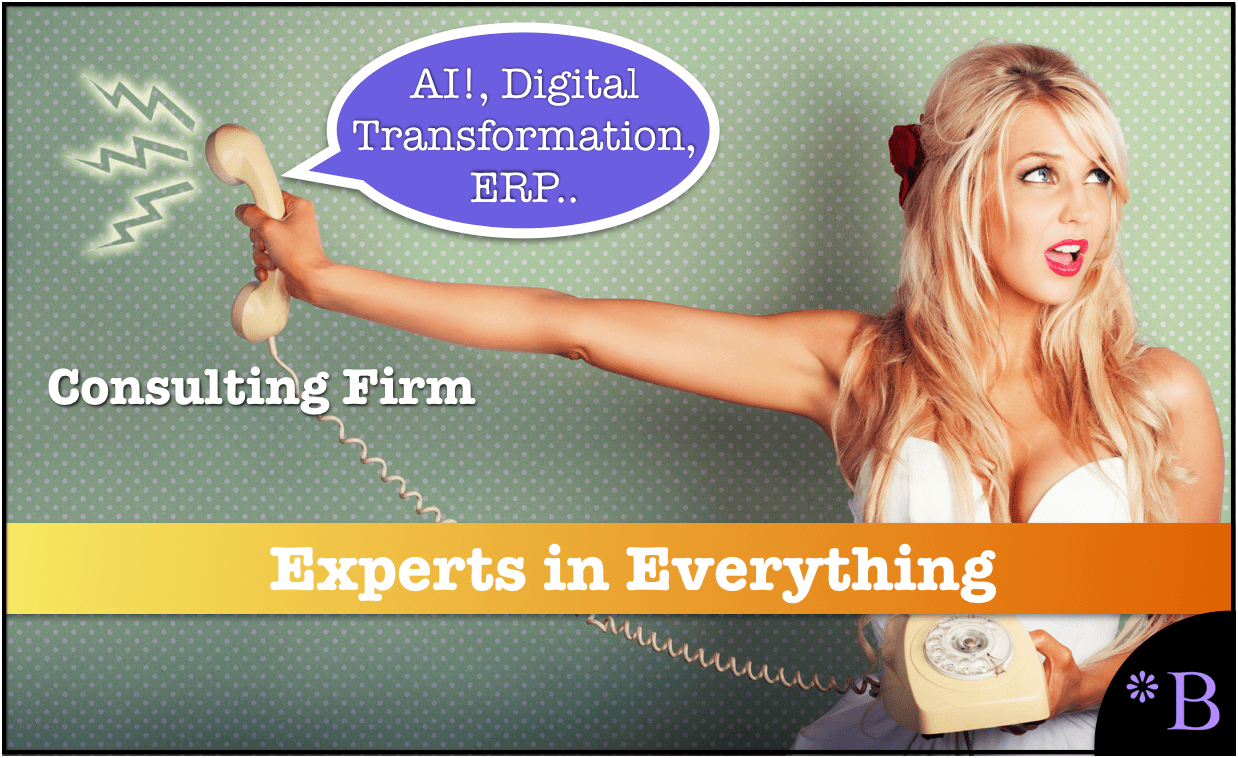 Introduction
We are now someway into the AI/ML bubble. What is curious is how many companies claim to have deep AI expertise.
Our References for This Article
If you want to see our references for this article and other related Brightwork articles, see this link.
Let us review some of them.
Getting Your AI From Wipro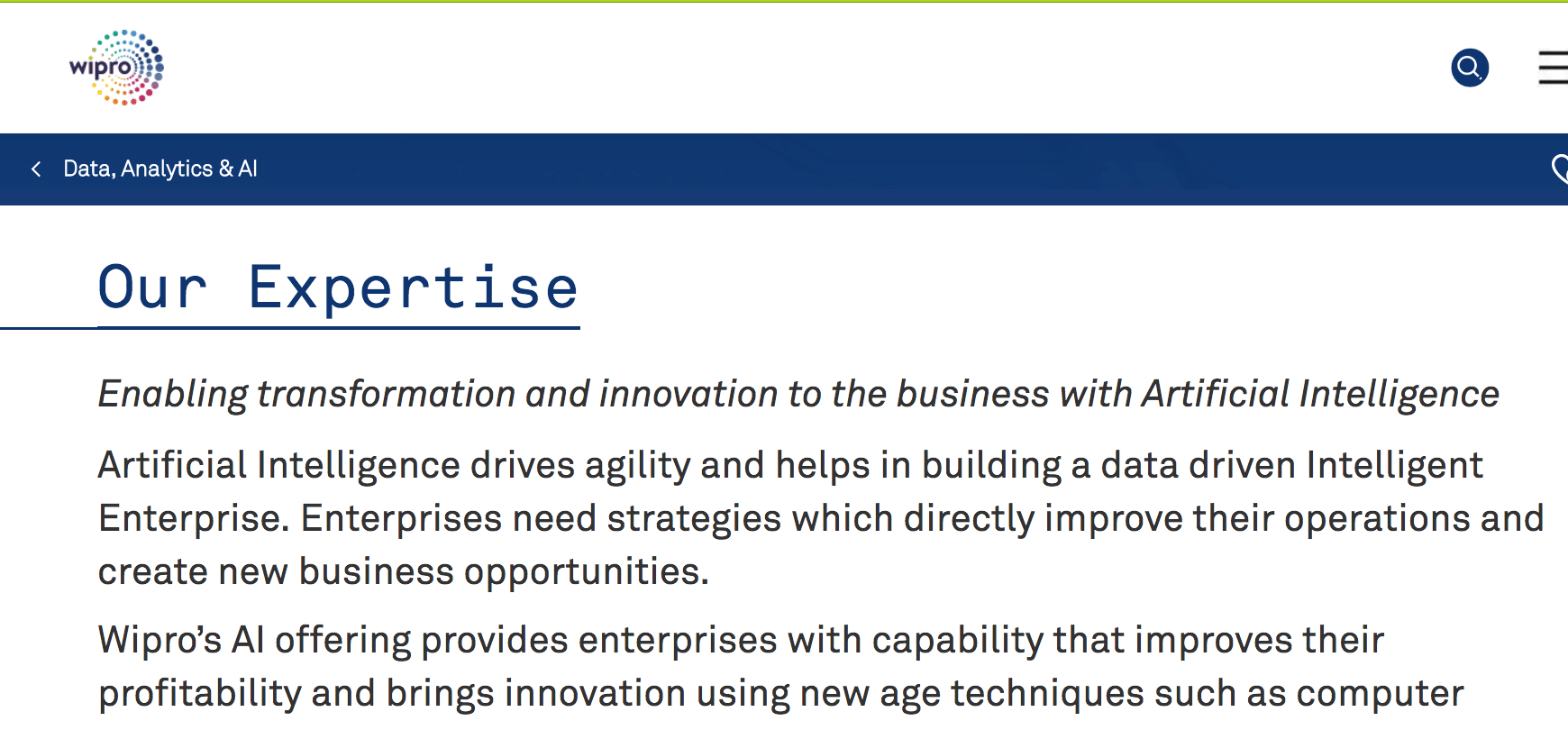 Wipro, a firm not known for forecasting, is now your one-stop-shop for AI. 
Getting Your AI From Infosys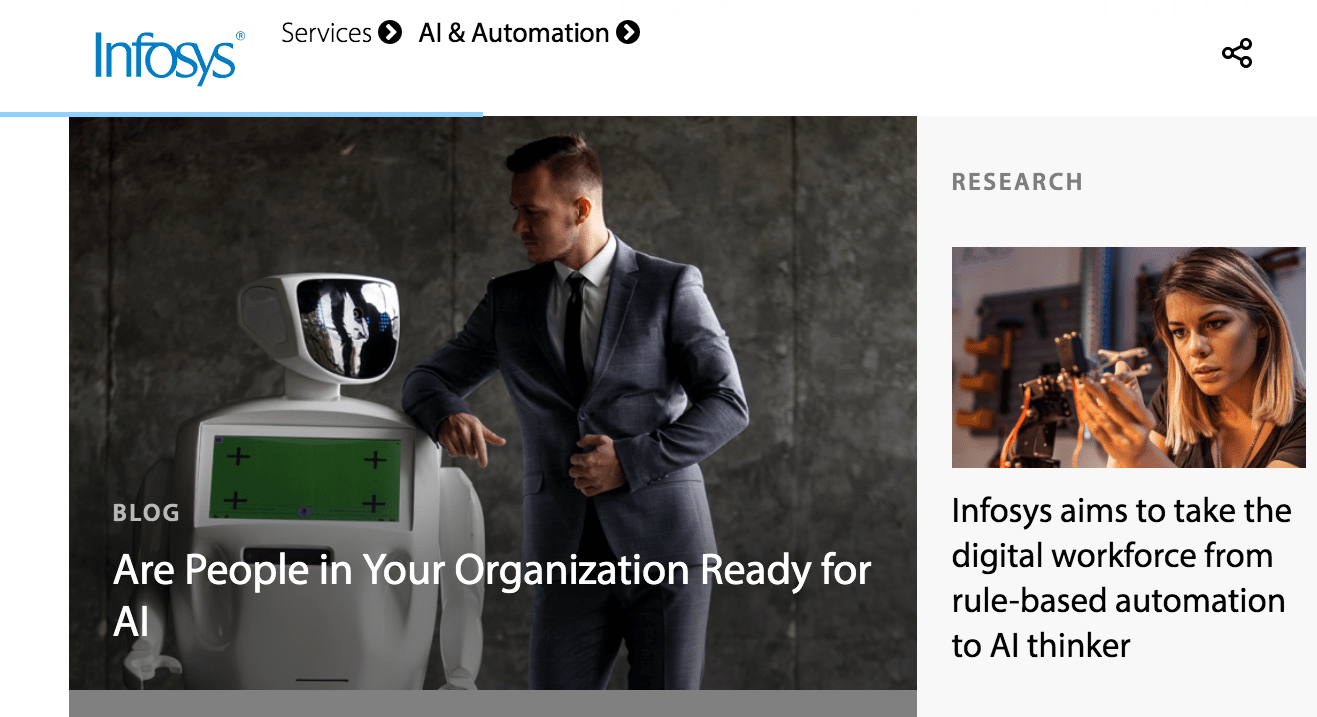 Infosys is another AI expert. So many AI experts to choose from among the giant IT consulting firms. That man later married that robot. 
Getting Your AI From Capgemini
Cap Gemini's video is filled with inaccuracies, but if it does not "jack you up on AI," it is unclear if anything will.
As with WiPro and Infosys, Cap Gemini is a non-entity in the forecasting space, but that does stop them from producing a killer video. The proliferation of AI "expertise" within the large consulting firms happened very quickly. Can the readers of this article please reach out to us if they can find a significant consulting firm that does not say that it is a company with deep AI expertise?
We are trying to find just one that is not world leaders in AI.
The following quotation points out the speed aspect by which consulting firms have added AI.
"Did you notice lately that every software vendor is suddenly an AI expert? Go back 3 years and you would never hear them even mention AI. None of their existing products use AI but suddenly they are AI experts!" – Ahmed Azmi
The Level of Concern with the Outcome of AI Projects
One clear thing, consulting firms do not care about the outcome of AI projects. How can we say this? Because their websites are filled with false claims around AI. And they intend to obtain AI projects. The consulting firm's version of success is straightforward, and IBM expresses it.
And when questioned about IBM's success in AI, he responded defensively with the following quotation.
""I think 20,000 is not slow," he said. "I think 20,000 projects is, what I would call, successful.""
This brings up the following questions
How does IBM have 20,000 ongoing AI projects?
Successful for whom, the customer of IBM?
IBM certainly sees this as a success, but IBM only cares about billing hours on projects. By this definition, even AI projects where hours are billed but not work are considered successful by the consulting company. However, IBM clients measure success, not by IBM's metric. That is customers that invest in AI measure the benefit by how AI improves the accuracy of their various predictions.
The idea that IBM would have so many IA projects ongoing and that there would be so little published about the benefits of AI received by companies is odd. Does IBM or Accenture explain the speculative nature of the AI projects they are selling to customers?
This is unlikely. This means that consulting companies promote an enormous amount of waste by selling whatever service happens to be hot at the time without any concern for whether the service accomplishes anything.
Conclusion
The major consulting companies can't bring information to their clients about what works because they are fundamentally trying to scam them. If your consulting company does not care about your outcomes as a client, why would they care about applying anything that worked? Observe how Dr. Krishna measures success — by how many consultants IBM is billing for AI projects.
This brings up the question of who is trying to accomplish things with AI.
"The evidence is that the few companies with viable ML offerings are online consumer companies. Amazon.com, Google, and Microsoft. They wrapped an API around their own IP and monetized their DATA. What makes Google's image, voice, and video recognition work is the massive size and quality of their data used to train their models. Data collected from apps like YouTube and platforms like Android. " – Ahmed Azmi
This is an excellent way of differentiating who is serious about AI. AWS/GCP/Microsoft is trying to do something (although I think AWS/GCP are much better examples). Meanwhile, the consulting firms are just trying to rip companies off. This entails getting prospects excited about AI or whatever the next hot topic is by making exaggerated claims around the item and their capabilities with that item.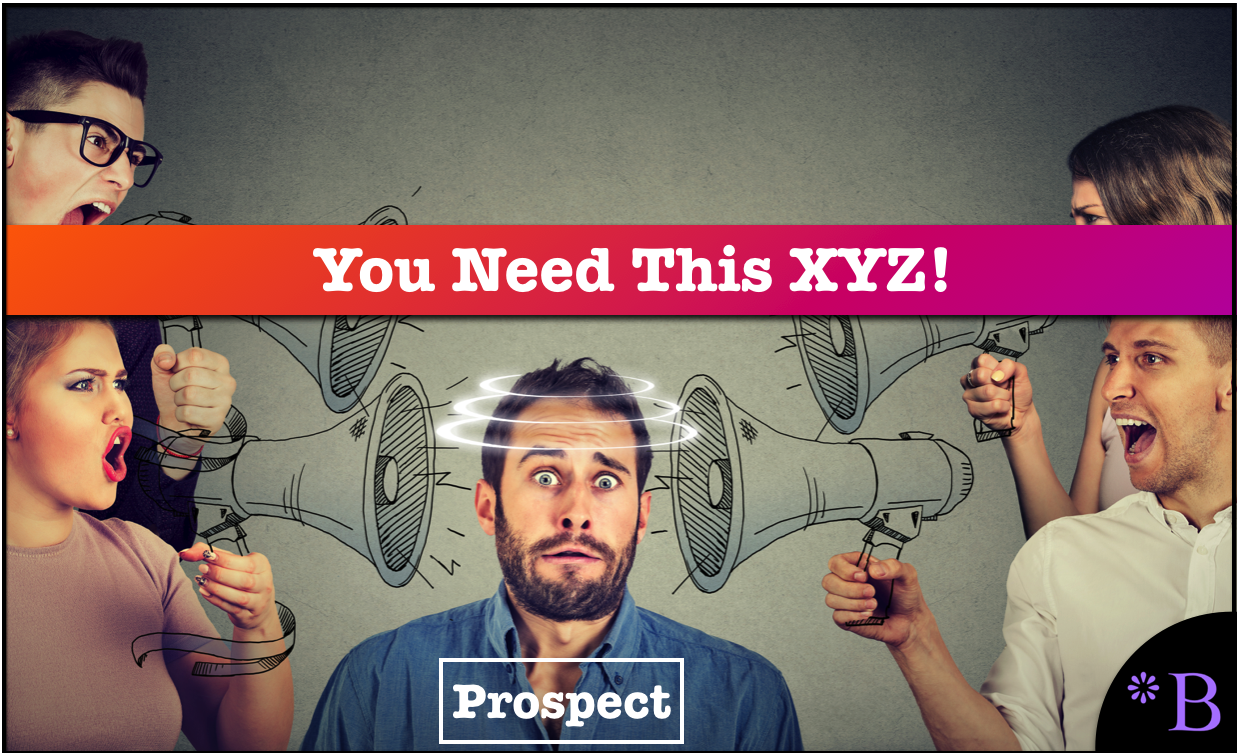 Some consulting companies have things they need to sell. The quota is based upon selling those things. Armies of consulting salespeople line up to sell whatever is the hot item of the day. 
It is difficult not to see the parallels between consulting firms and phone sex operators. They will say sexy things to you for $4.99 / minute. And like phone sex operators, they can be "whoever you want them to be." There are parallels here to a recent movie based upon people making fake voices as telemarketers called Sorry to Bother You.
Right now, these consulting firms are saying "AI," and tomorrow, they will say something else as long as they can keep charging $4.99 / minute.