What Books Exist On Bill Gates in November of 2021?
Last Updated on November 4, 2021 by Shaun Snapp
Executive Summary
It is interesting to note the books written on Bill Gates.
Introduction
Bill Gates has been a powerful force for unethical business practices and funding science fraud. What was of interest was to evaluate what books existed on Bill Gates before his involvement in exaggerating the covid pandemic became more broadly known.
Our References for This Article
If you want to see our references for this article and related Brightwork articles, visit this link.
Books on Bill Gates
The following are major books written about Bill Gates.
How to Avoid a Climate Disaster: The Solutions We Have and the Breakthroughs We Need
Bill Gates: The Life, Lessons & Rules For Success

Who is Bill Gates
Bill Gates: The Man Behind Microsoft: A Look at the Man Who Changed the World We Live In (Billionaire Visionaries)

Business @ the Speed of Thought: Succeeding in the Digital Economy

Hard Drive: Bill Gates and the Making of the Microsoft Empire
Bill Gates: Biography of a Business Legend and Philanthropist
The Road Ahead (Book & CD)
Bill Gates: A Biography (Greenwood Biographies)
Bill Gates biography bio book
Bill Gates: Hero or Villain
The Real Anthony Fauci: Bill Gates, Big Pharma, and the Global War on Democracy and Public Health (Children's Health Defense)
Some of these books were written by Bill Gates, but nearly all of them are complimentary. One of the most important books on the list is the last one, which is due out in two weeks from when I write this, which I have preordered, and which will not be complementary.
Books on the Bill and Melinda Gates Foundation
What is also curious is to see how many books are written about the Bill and Melinda Gates Foundation.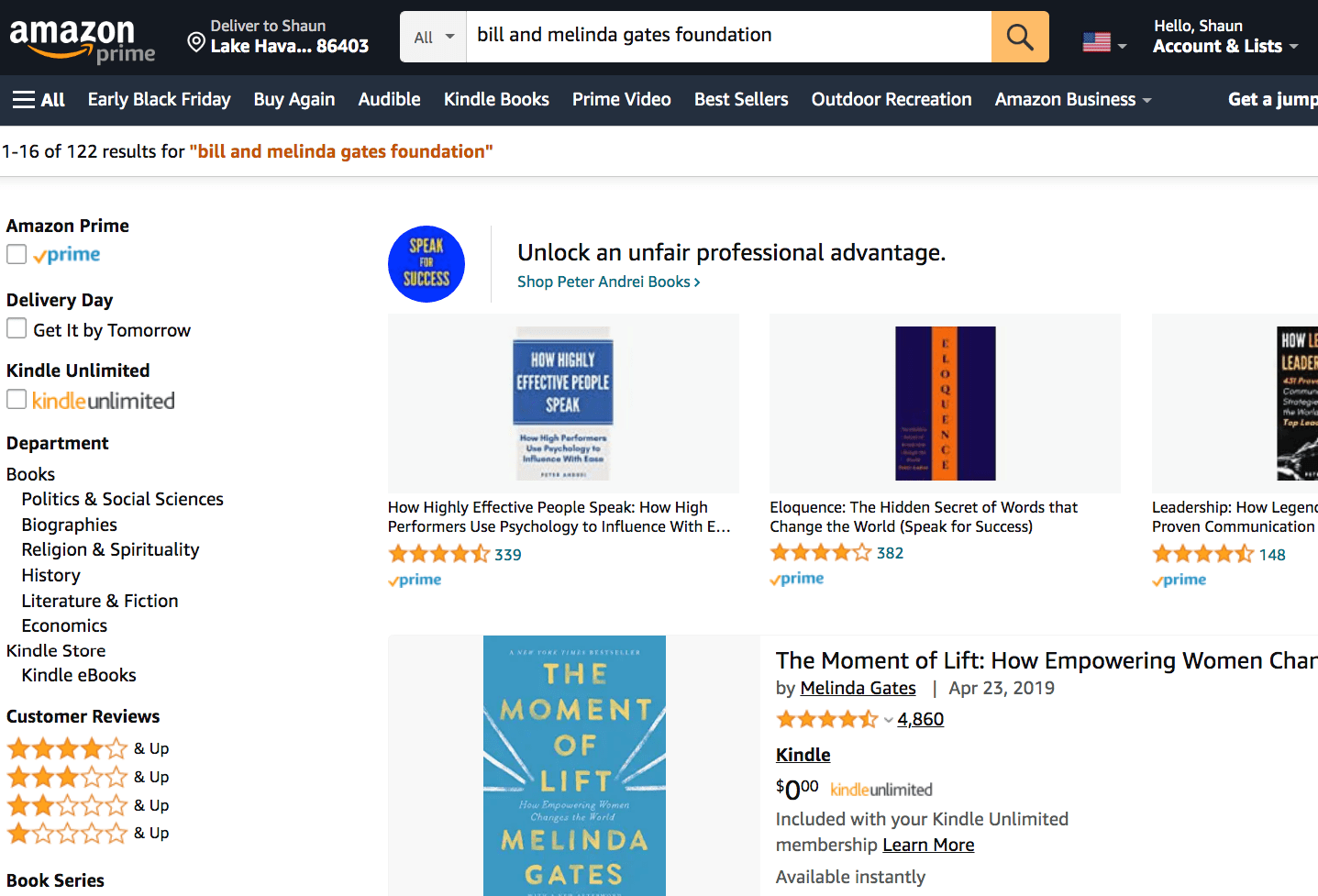 The answer is that I could not find a single book written about the Bill and Melinda Gates Foundation.
Something else curious is I could not find books on the Clinton Foundation either.
Conclusion
Considering the massive impact Bill Gates and his foundation have had on the covid pandemic, the lack of books on him and his foundation is interesting. Now there have been a large number of articles written about Bill Gates and covid.