Why IT Media Turns a Blind Eye to Indian IT
Last Updated on May 10, 2021 by Shaun Snapp
Executive Summary
IT media entities are paid by IT companies to help them sell their items.
IT media turns a blind eye to negative impacts on domestic workers.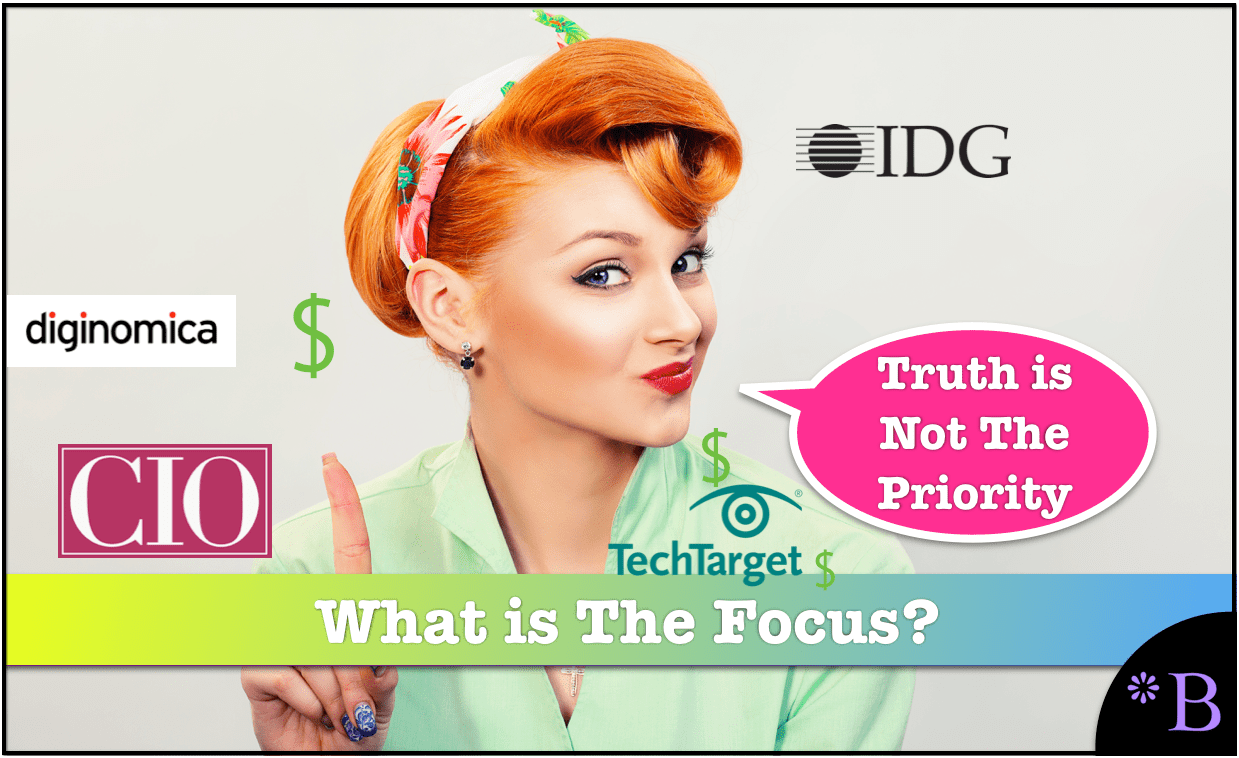 Introduction
There is virtually no coverage of the negative impacts of Indian employment in the IT sector on domestic workers that we cover in the article How Indian IT Workers Discriminate Against Non-Indian Workers. A primary reason for this is that virtually all IT media entities rely on industry as their single source of income. Therefore most of the IT media sources serve as a PR/marketing function for the IT companies, and this means that anything that increases revenues and margins will be covered (new product introductions, the rise of popular IT trends). In contrast, anything that exposes unfair labor practices against workers will have close to zero coverage. To flourish as an IT media entity, one must get advertising dollars and paid placements or e-mail addresses (in the case of TechTarget, which only exits to collect and share e-mail addresses). IT media entities compete with each other for these industry sourced dollars, and people are promoted or demoted based on how well they cater to industry income sources. In IT media, there is no dedication to the readers, as readers (after demonetization of media brought by the Internet) do not pay for content.
For companies that want to get their story out, each media entity has a dollar figure attached. Gartner is the leader because they can charge the most for access to their readers. Gartner can punish companies that don't pay them by excluding them from various ratings. 
IT Companies Prefer This Issue to Stay As Quiet as Possible
IT companies do not want the topics in this article discussed or covered because the use of Indian labor is a primary component to their strategy to lower wages and correspondingly increase margins in inbound countries. The current situation, which is highly harmful to domestic workers, is presented in the IT media as an entirely positive development.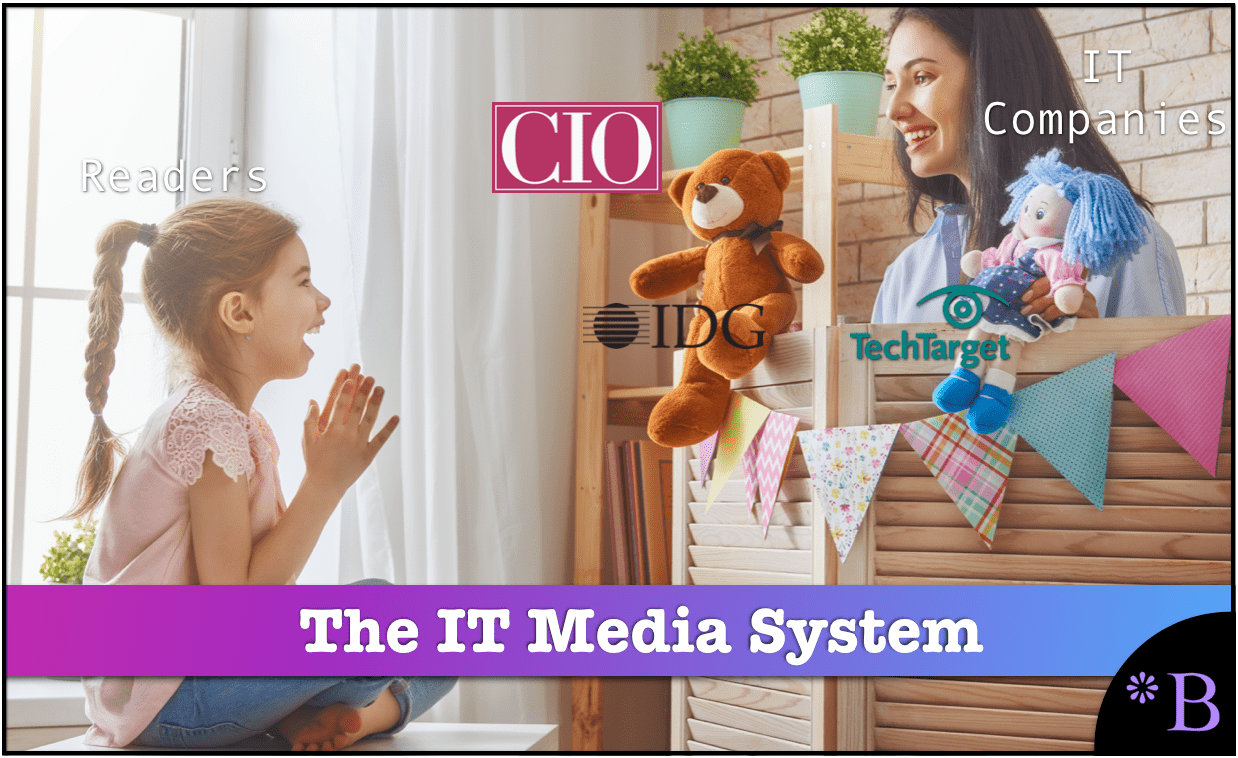 IT media are large companies that reflect the interests very narrowly of their funders. None of these media entities is run by workers or have the concerns of workers at heart because they receive no income from workers.  IT media sources serve as a PR/marketing function for the IT companies, and this means that anything that increases revenues and margins will be covered. When vendors interact with IT media entities, they say the following.
"Impress us, show us that our spend with you is driving our revenues and lead generation."
And of course, the media entities do what they can to bend over backward to show them why they should spend more with them.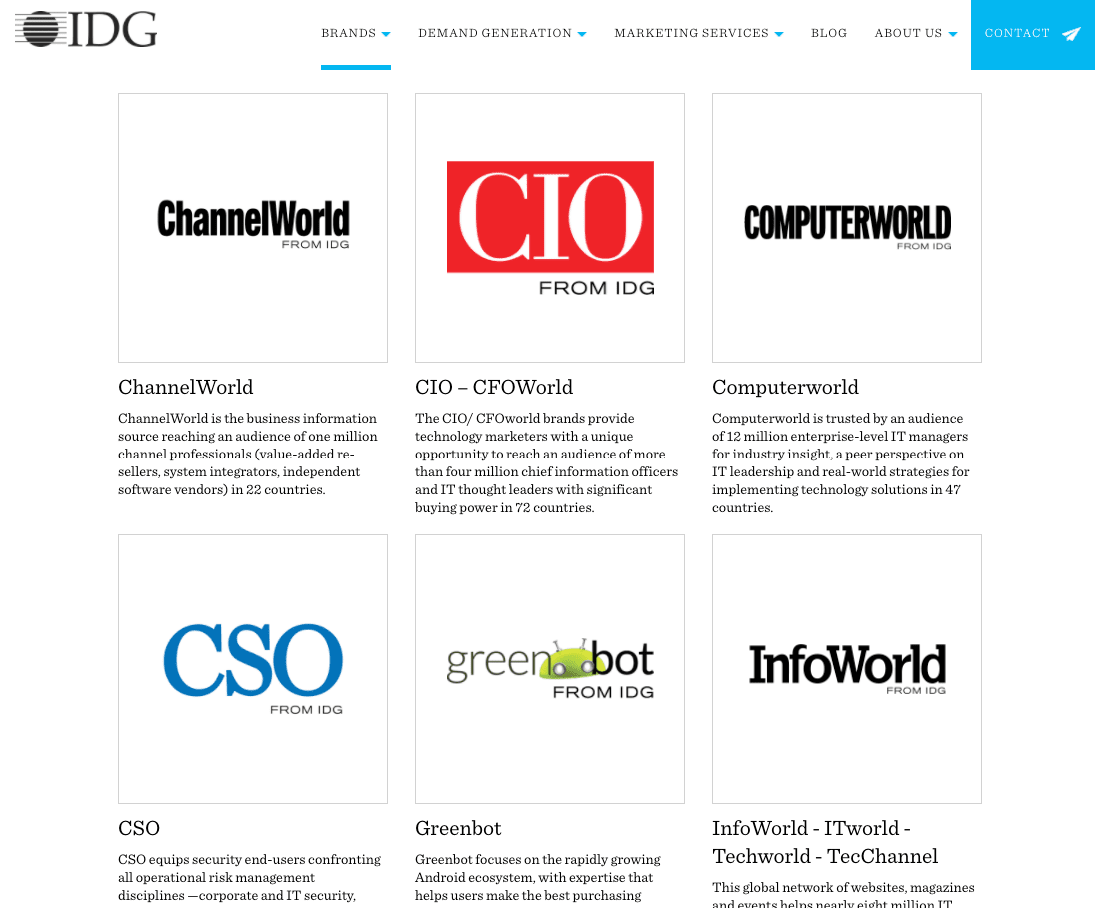 IDG owns 8 of the top 20 IT media brands. 
This is the page that readers of IDG IT websites don't see; it is directed towards advertizers and those that want to publish paid placements. Notice the quotation. 
"IDG organizes our content, demand generation, and ad serving so that we can segment audiences deeper an anyone else. Our customers know they can rely on IDG to deliver the right buyer at scale exactly when they are most receptive to a marketer's message…"
That is journalism? Producing rigged content designed to get the "audience" to buy. IDG is willing to republish anything vendors or consulting companies say, and the other IT media entities work the same way. You can even choose the media "brand" you would like your false information published. It is customer-focused!
It should be noted that there is no overlap between what the IT media entities do and journalism. Journalism only arose under a condition where the reader, in some way, compensates the publisher for the content they consume. In every situation, when the publisher receives their income from companies exclusively, the content devolves into propaganda. This is a problem in media that cuts across the different media categories as publishing have been demonetized by the Internet and by companies like Google that make the advertising dollars for themselves choking off revenues from content creators. The IT media entities don't "report" they are conduits through which opinion can be shaped and controlled. For example, when IBM CEO Ginni Rometty of IBM makes the following statement.
"IBM thinks about diversity the way we think about innovation — both are essential to the success of our business. When we innovate, technology becomes smarter for clients and creates new opportunities for growth.

When we incorporate diversity into our business, we create better innovations and outcomes. IBM has embraced diversity, and it gives opportunities for IBMers and our clients to achieve their full potential."
IBM and Ginni can be sure that this statement goes virtually without any investigation or commentary in any IT media outlet.
IBM – A Commitment to Firing Domestic Workers from their Jobs and Replacing Them With Indians
IBM has followed a multi-decade policy of removing domestic workers from their jobs and replacing them with lower-cost Indian resources, both in-home IT market countries and in India. This has partially covered up the fact that IBM is a company in steep decline. This, profit maximization, is why IBM embraces "diversity" which IBM seems to define as hiring mostly Indians from one region of India. That is to IBM Diversity = Indians and does not = domestic employees.
How the Domestic Media System is Paid to Promote Indian Immigration into IT Jobs
This is entirely obvious, yet no primary IT media entity would ever write this. How could you go back and ask for money from IBM after critiquing IBM? This author was once quoted in TechTarget. Immediately a vendor reached out to TechTarget and told them I was not on the approved list of analysts to speak to. This dominant vendor has an official list that it dictates that media entities may talk to, and of course those they may not.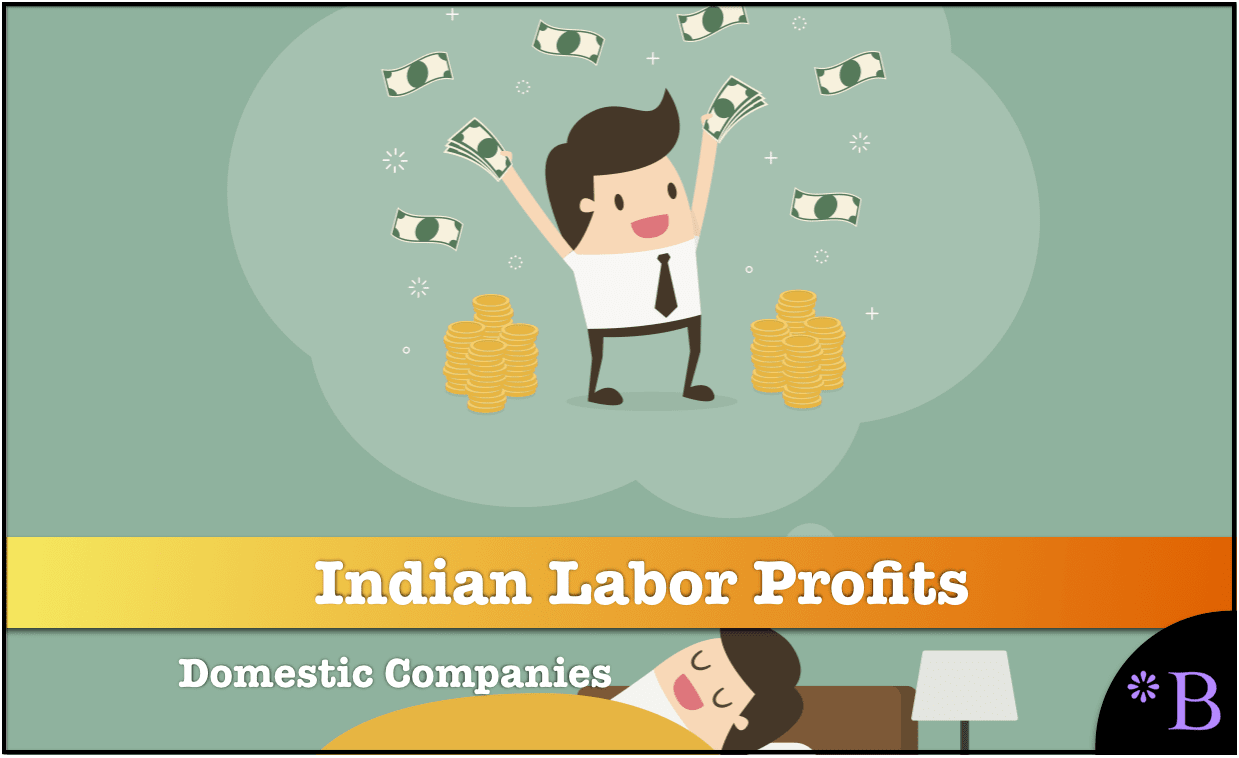 There is no lie that proponents of Indian labor won't tell to maintain these profits. Unless something is done, every issue discussed in this article and the articles above, we predict will get worse.
CNN's View on H1-B
CNN represents the interests of big companies in the US to US viewers. Notice how CNN presents this issue.
Silicon Valley giants like Apple (AAPL), Google (GOOGL) and Facebook (FB) also make use of H-1B visas. Eric Schmidt, the formerexecutive chairman of Google's parent company Alphabet, has previously called the annual limit of 85,000 H-1B visas "the single stupidest policy in the entire American political system."

"We have emphasized, time and again … the contribution of Indian skilled professionals to the growth and development of the US economy," said Kumar, the Indian government spokesperson. A trade group representing India's outsourcing industry said on Thursday that cutting down on H-1B visas would ultimately hurt America's global leadership in technology by reducing its ability to attract the most talented workers from around the world.

– CNN

The only person seeking to restrict H1-B visas is Trump. CNN only relies upon sources from the Indian government that seek to maximize the number of H1-B visas, and then companies like Google's Eric Schmidt. Notice that not a single representative of US workers or even US IT workers are asked their view on the topic. Google's profit margins on H1-B workers is not mentioned, neither are the entities that support the trade group that represent India's outsourcing industry. India's outsourcing industry pulls jobs out of the US, and this leads to workers in the US getting pink slips and the jobs being moved to India. Is this group interested in America's global leadership technology, or are they only seeking to maximize the profits for the outsourcing companies that they represent? Notice the following quote.

"If US policy makes it more difficult to hire advanced tech workers, it will only weaken the US companies that depend on them to help fill their skills gaps, put jobs at risk, creating pressure to send technology services abroad," the National Association of Software and Services Companies said in a statement. – CNN

Once again, this weakens US companies. Nothing is stated about the workers. US workers already have to work in IT departments that are often 1/2 Indian and face Indian discrimination — however, the giant tech companies need even more people from India. Nothing is stated about why these ultra-wealthy tech companies can't obtain these workers from the pool or US citizens. Not one time in the CNN article does CNN evaluate the accuracy of any of the statements made by the sources that are quoted in their article.

Conclusion

IT media does not cover the negative impacts of extensive Indian take over of the IT sector nor the large scale discrimination on the part of Indians against non-Indians because IT companies like the margins of Indian labor and don't want anyone to upset their apple cart of profitability. IT media companies consider themselves to serve no public function, as they receive no income from readers they do not follow any journalistic standards and have no responsibility to cover anything but that which allows them to obtain more revenue from the IT companies.

References

https://www.cnn.com/2019/06/20/tech/h1b-visa-cap-india-us/index.html