Connecting to Ubuntu on AWS
Last Updated on March 15, 2021 by
Executive Summary
This is just an article that discusses connecting to Ubuntu.
Introduction
I recently created a Ubuntu instance following the directions in this video.
This looked quite easy. I had previously tried with Ubuntu on Linode but could not connect. However, I ran into the same issue with Ubuntu on AWS. 
Our References for This Article
If you want to see our references for this article and related Brightwork articles, see this link.
The IP Address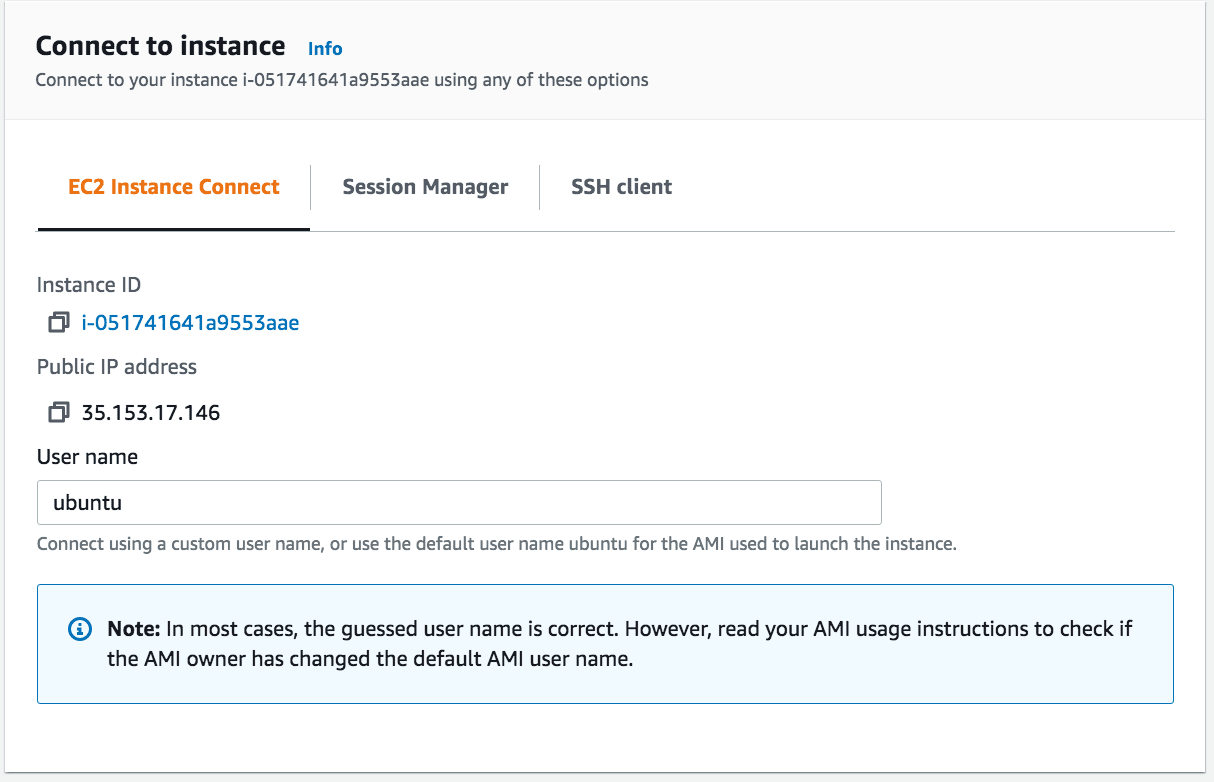 Here is the IP address of the EC2 instance. So I pasted this into the Nice DVC client.
However, unlike video, the server would not accept the connection request. 
Notice the port setup in the Nice DVC client. 
See that the 8443 port is open for all IPs — which is set by default. 
I can't figure out why I cannot connect to the Ubuntu instance.