How Facebook Lied About its Intentions with WhatsApp
Executive Summary
Facebook's lied about its intentions with WhatsApp.
We cover how ludicrous this lie was and ask why anyone bought it.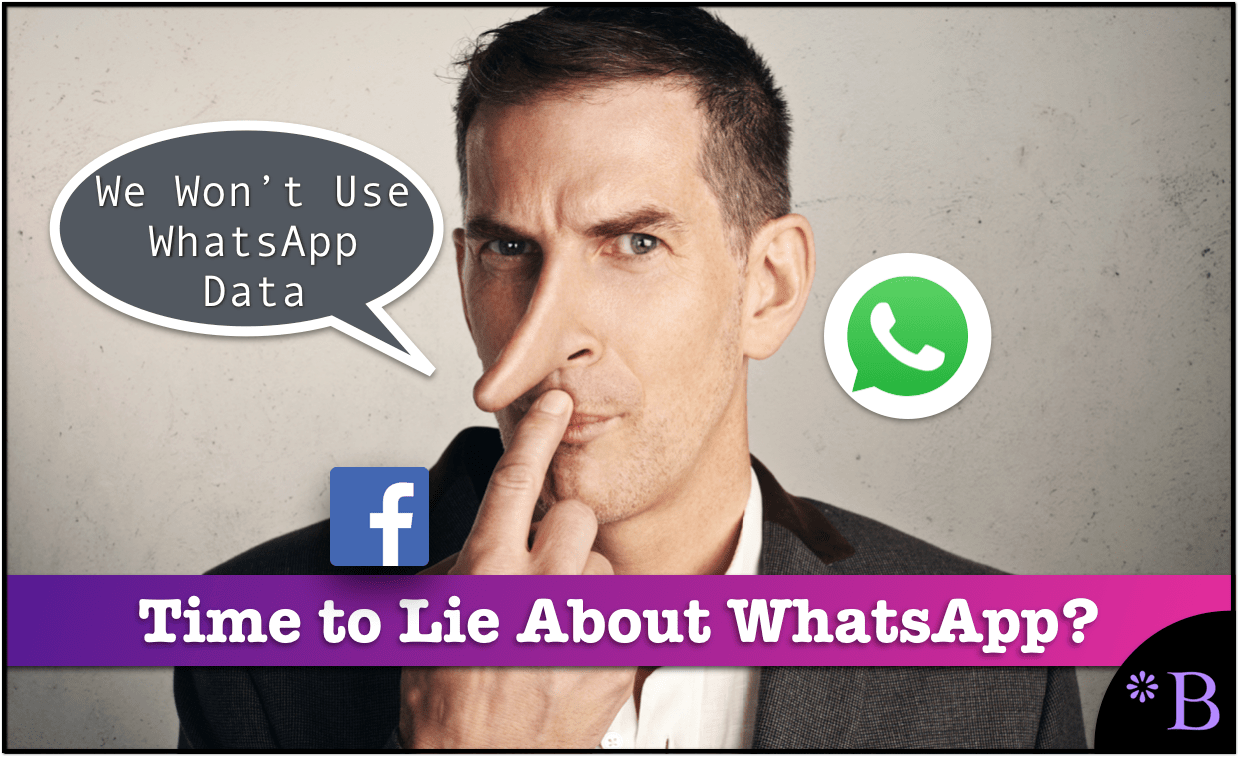 Introduction
As Facebook faces a DOJ lawsuit for monopolistic behavior, what will happen is Facebook's business model will be highlighted to more of a degree than before. Facebook has a long history of deceiving its users, and WhatsApp's acquisition is just one more example.
Our References for This Article
If you want to see our references for this article and other related Brightwork articles, see this link.
How Facebook Lied About WhatsApp
The following is from the Amnesty International report on Big Tech surveillance.
Similarly, when Facebook acquired WhatsApp in 2014, it made public assurances that it would keep the services separate; however, in 2016 the company introduced a controversial privacy policy change allowing it to share data between the two services, including for ad-targeting.

Facebook also tracks users on Android through its apps, including logging people's call and SMS history – although the company has stated it only does so with user consent. Furthermore, other Android apps also share data with Facebook.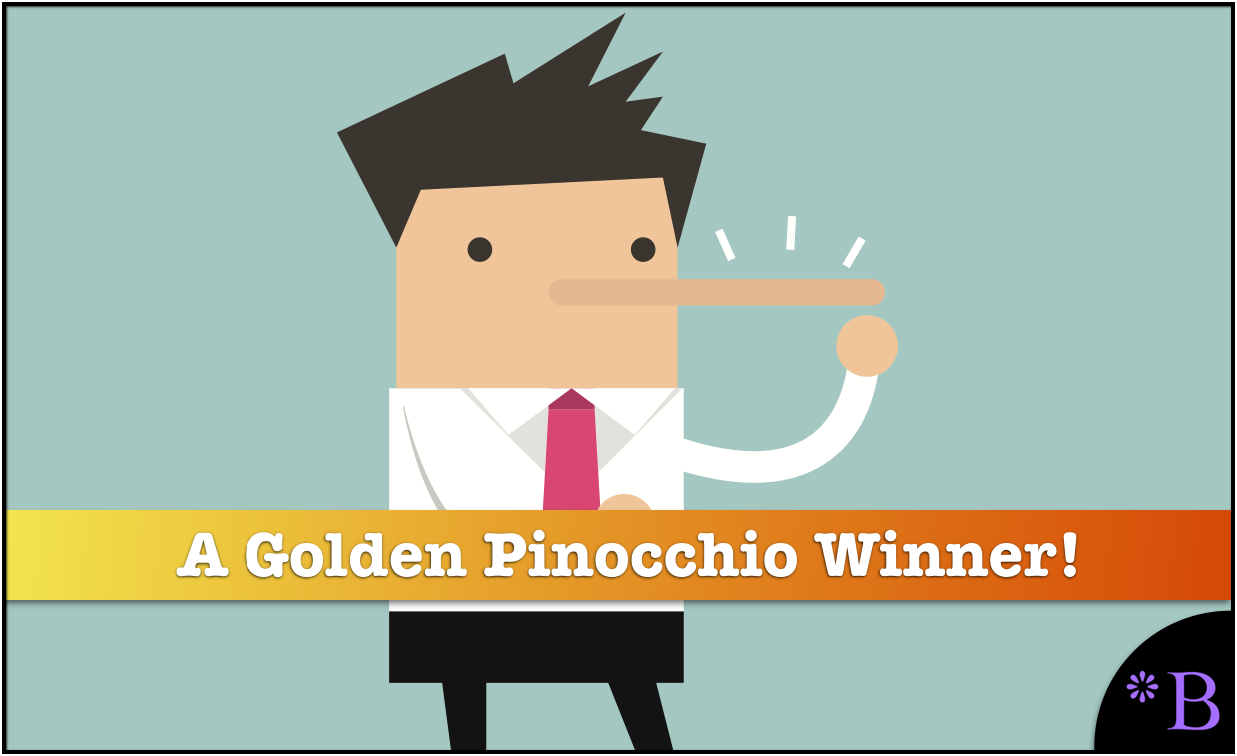 Facebook receives our Golden Pinocchio Award for how it lied about what it would do with WhatsApp's data. 
WhatsApp and Facebook's Business Model
The only way Facebook makes money is through advertisements. The only reason for Facebook to buy various apps is to integrate their data into Facebook's advertising. Therefore, Facebook's idea to acquire an app and not integrate it into Facebook's surveillance system never made any sense.
The Guardian explained how predictable this was.
Stop us if you've heard this one: Facebook rolls out a new feature and/or acquires a new company, vowing to protect the privacy of its users' personal information with its last dying breath. A year or two later, it backtracks and decides it wants spin your data into gold after all – and if users don't like it, they can delete their accounts.
This also shows how Facebook ignores regulators.
Marc Rotenberg, executive director of the Washington-based Electronic Privacy Information Center (Epic), says that by going back on its agreement to keep WhatsApp data private, Facebook is violating an agreement reached with the FTC in 2012.

The agency's final order requires the social network to obtain its users consent before changing settings that affect the privacy of their information. "The FTC has to act," Rotenberg says. "It's absurd that a company can disregard a legal judgement."

Facebook has a long history of changing its policies in a way that puts the company's needs ahead of its users' and kicks the internet outrage engine into full gear.

What does Facebook get from annoying its users yet again? If you use WhatsApp to communicate with your airline, bank, delivery service or customer service department at virtually any other establishment, Facebook will know that too – and, at some point in the future, presumably add all those nuggets of potentially monetizable information to your ever expanding yet-strangely perverse advertising profile.
More Honest "Errors" from Facebook
After the response from European regulators, Facebook lied again as to its initial intent with WhatsApp.
In a statement today, the European Commission said: "The Commission has found that, contrary to Facebook's statements in the 2014 merger review process, the technical possibility of automatically matching Facebook and WhatsApp users' identities already existed in 2014, and that Facebook staff were aware of such a possibility."

This follows a Statement of Objections to Facebook detailing the commission's concerns last December.

Facebook responded to the fine with its own statement — claiming it had made "errors" in 2014 when it made the filing to regulators.

"We've acted in good faith since our very first interactions with the Commission and we've sought to provide accurate information at every turn. The errors we made in our 2014 filings were not intentional and the Commission has confirmed that they did not impact the outcome of the merger review. Today's announcement brings this matter to a close," it said. – TechCrunch
Lies aren't lying to Facebook. They are only "errors." Lying is also called "good faith."
And Facebooks is offended by being called a liar.
A spokesperson for Facebook elaborated on Zuckerberg's response, saying "it's both factually wrong and offensive for the Congresswoman and other regulators to be characterizing this as Facebook having 'lied' – and worse, suggesting that we 'coached' WhatsApp to lie." – Forbes
How is it factually incorrect? Facebook said it would do one thing at the time of the acquisition, then several years later, did the exact opposite. Facebook had no idea it would merge WhatsApp into Facebook?
Conclusion
Why did anyone believe Facebook when they said they would allow WhatsApp to be independent? This is another in a long series of lies by Facebook. Facebook lies far more than it tells the truth, and it is apparently irritating to Facebook that it has developed a reputation as a company that nearly always lies.