How PR Firms Act as Parasites on the Media System
Executive Summary
PR firms help companies get positive press by manipulating media entities.
In this way, they function as parasites on the system, allowing companies with money to get positive and deflect negative press.
Introduction
We recently received this email from a PR firm. (Bold in the quote indicates replacement of the actual noun to provide anonymity.)
Our References for This Article
If you want to see our references for this article and related Brightwork articles, see this link.
Happy new year! When you are back at work in January, I was hoping I might interest you in a telephone briefing with XYZ Software CEO John Doe.

XYZ is an SAP Solution Extension Partner whose ____ software enables organizations to see and analyze exactly how their employees are interacting with their SAP enterprise software suites — including any activity that leads to errors, apps that are never used, workarounds used because the software is bad, etc. By providing complete visibility into software use, XYZ makes it much easier to correct any issues that are hindering employee engagement or productivity. It is especially useful when implementing new suites – for example, companies migrating to S/4HANA – because it helps management understand which applications need to be migrated first and then, post-migration, ensures that employees are adopting and understanding the new software.

XYZ has more than 350 customers, including Coca-Cola, Clorox, Comcast, Disney and GE.

BTW, XYZ works with any enterprise software suite – including Oracle. However, most of their business currently comes through their SAP relationship.

Please let me know what you think!
The Objective and What PR Firms Tell Their Clients
We then went out to this PR firm's website and found the following text.
ABC helps clients build bigger stories in top tier media, broadcast and the most important tech blogs. We are the media whisperers who connect clients — ABC's strong relationships, tech-savvy and creativity help us connect clients with reporters, influencers and stories that make a difference.
This PR firm was going to "whisper" to Brightwork Research & Analysis. We would be placed under their spell and motivated to give their client very positive media coverage.
The idea is that the media entity covers the story for free, and the PR firm gets paid for manipulating the media entity. Notice this list of "top PR firms." We had another vendor reach out to us last year, and we could not figure out what they wanted. Finally, it became apparent they wanted positive coverage, which is not something that we offer. We offer different services, such as competitive intelligence against SAP or Oracle, we provide analytical services, but we don't produce content for money. I was told that I was quite frustrating and that I was also difficult. Later I revisited their website and found several glowing reports written by some analysts around the same timeframe that they reached out to us.
That is what they were after.
These PR firms don't do all that much. They do a little writing, but they are mostly just schmoozers. One of their biggest weapons is complimenting members of the media and salesmanship. They have no adherence to a concept of writing what is true but are mercenaries that can be hired to get out any story for money. That is, they lie for a living. 
It is increasingly difficult for media entities to make money, and nearly all have had enormous staff cutbacks. However, these PR firms are doing great. There are PR firms that specialize in specific industries. These are some listed on the Odwyer PR website.
Agriculture | Beauty & Fashion | Entertainment | Environmental & PA | Financial & IR | Food & Beverage | Healthcare | Home Furnishings | Professional Svcs. | Sports | Technology | Travel & Economic Dev.
You can see all of the companies they have listed in each category.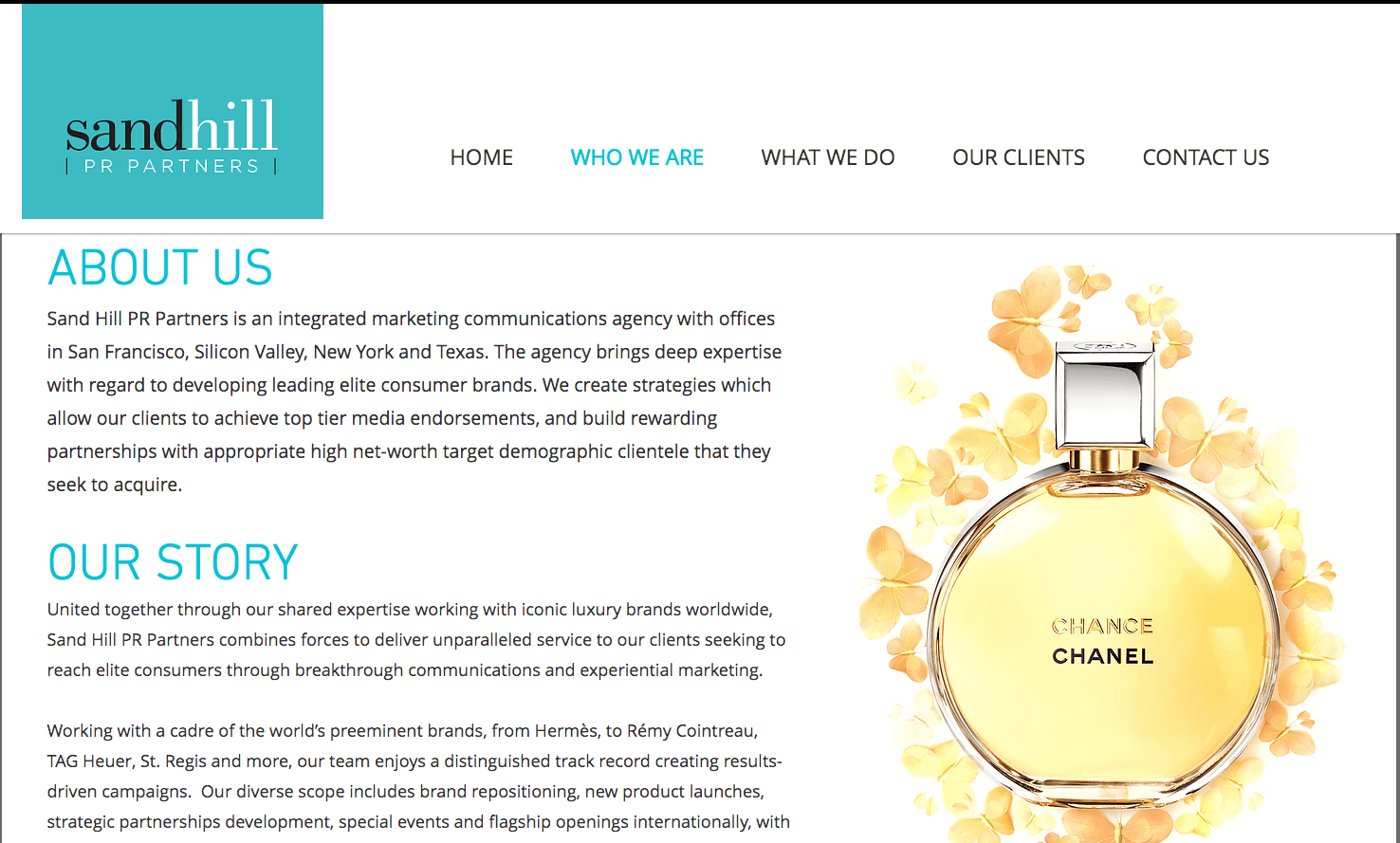 PR firms that specialize in tech startups and no doubt have connections to IT media. PR firms just for luxury brands that specialize in regards to the luxury media (Vogue, Vanity Fair, Cigar Aficionado, etc..)
Each PR firm advertises its ability to manipulate the media in its specific area.
Conclusion
Brightwork Research & Analysis we don't go to wine cellar parties with PR firm employees, and we don't do "vendor briefings." Many vendors assume that we do just because we research the enterprise software market for some strange reason.
We created this response for this PR firm.
John Doe,

An analyst briefing normally applies to analysts like Gartner or Forrester, analyst which have a business model where they receive payments from vendors in exchange for helping vendors getting the word out about their applications.

However, Brightwork Research & Analysis does not follow that model, so we don't allocate time to vendor briefings.