How The NIH Maximizes Covid Hospitalizations By Not Recommending Anti-Inflammatories
Executive Summary
The US NIH developed a deadly covid treatment protocol guaranteed to maximize hospitalizations.
We explain the illogic of this protocol.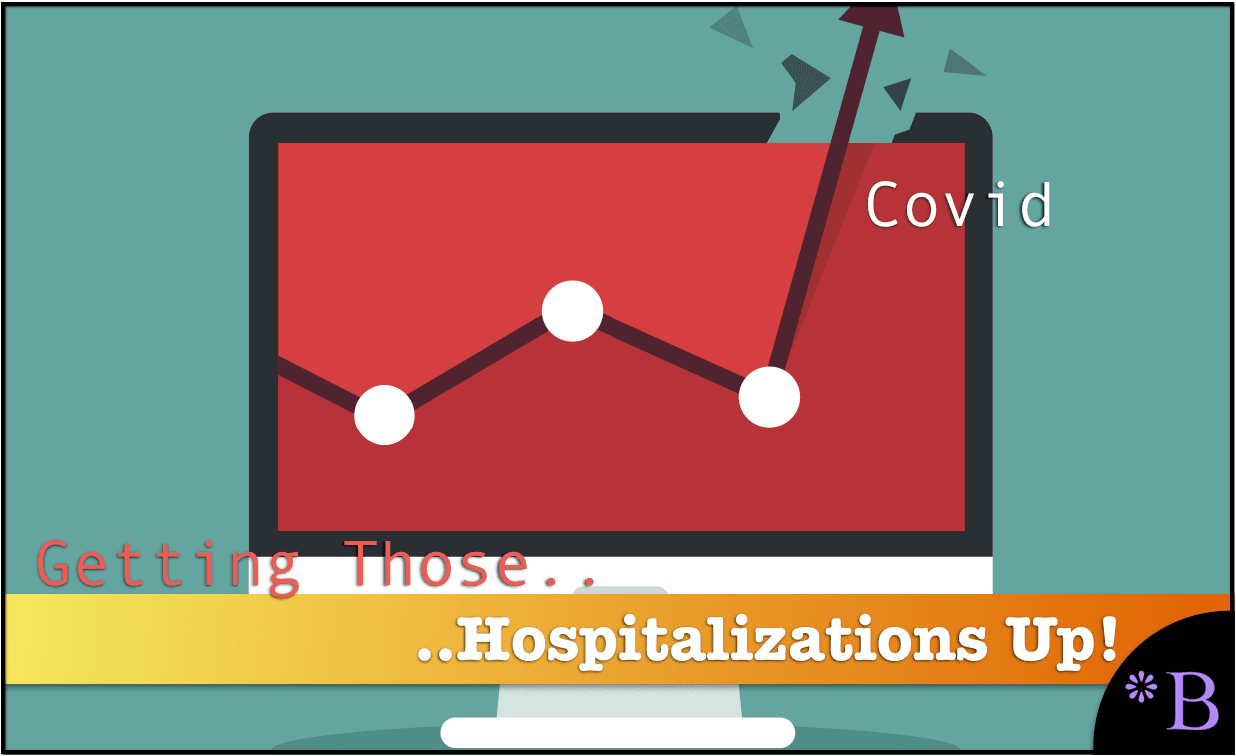 Introduction
In the article How the US Covid Treatment Protocol Maximized Hospital Admissions and Deaths, I covered the overall impact of the protocol. This article explains why the NIH does not recommend anti-inflammatories for covid before hospitalization. Even though it is well known, this is one of the most important things to give patients.
Our References for This Article
To see our references for this article and related Brightwork articles, visit this link.
The Deadly Covid Treatment Protocol Designed by the NIH
Now that we have covered Remdesivir, the title of this article is the covid treatment protocol.
Here is the protocol for treating covid by stage.
First Stage
Before a patient is hospitalized, there no treatment is recommended. There are many effective treatments for covid, but the NIH did not recommend any of these be used for some strange reason.
The impact of this treatment will be to maximize the number of patients that end up being admitted to the hospital for covid treatment.
Second Stage
After hospitalization, oxygen, Remdesivir, and Dexamethasone are recommended. Dexamethasone is an anti-inflammatory and, surprisingly, is off-patent—the WHO has the following to say about Dexamethasone.
Dexamethasone is off-patent and has been marketed in different formulations (e.g., tablets, liquid, solution for injection) for many years. It is generally available in most countries. There are several manufacturers of the product. One manufacturer has already been prequalified by WHO (Kern Pharma in Spain) while another is under assessment.

According to preliminary findings shared with WHO (and now available as a preprint), for patients on ventilators, the treatment was shown to reduce mortality by about one third, and for patients requiring only oxygen, mortality was cut by about one fifth.
When this protocol was selected, the WHO did not have published findings but worked off the preliminary conclusions. The problem with preliminary findings is that they tend not to match the findings when the study is published. Dr. Fauci has repeatedly used initial findings to obtain Emergency Use Authorization before anyone can review the actual studies.
Third Stage
The third stage is a continued combination of oxygen, Remdesivir, and Dexamethasone. But here, high-flow oxygen is recommended.
Fourth Stage
The fourth stage combines intubation, a ventilator, Remdesivir, and Dexamethasone.
Before we get into the topic of ventilation, one might ask where monoclonal antibodies are in the covid treatment protocol. The FDA approved monoclonal antibodies for treating covid but have been essentially blocked from use, and I will cover this topic further in the article.
This video covers how monoclonal antibodies (MAs) have been suppressed by medical authorities even though they have been proven effective. 
And after having MAs "hypothetically" approved, the FDA came out on Jan 25, 2022, and ultimately banned them, as is explained in the following quotation.
"Because data show these treatments are highly unlikely to be active against the Omicron variant, which is circulating at a very high frequency throughout the United States, these treatments are not authorized for use in any U.S. states, territories, and jurisdictions at this time," the FDA stated. "In the future, if patients in certain geographic regions are likely to be infected or exposed to a variant that is susceptible to these treatments, then use of these treatments may be authorized in these regions."

The FDA, citing a National Institutes of Health panel, which in turn cited two non-peer reviewed papers, said two of the monoclonal antibody treatments do not work against Omicron, a recently-emerged variant of the virus. – The Epoch Times
The NIH likely rigged this study to make MAs appear ineffective. Fauci has many testing companies that will show whatever Fauci wants to be delivered. Fauci tells them the outcome, and the entity provides the desired result.