The SAP APO Master Data Mass Maintenance Booster
Executive Summary
The MASSD and WUF T-Code provides a minimal set of functions and capabilities for maintenance and review of Master Data.
Our Booster provides an exhaustive set of capabilities for maintenance and review of Master Data in SAP APO.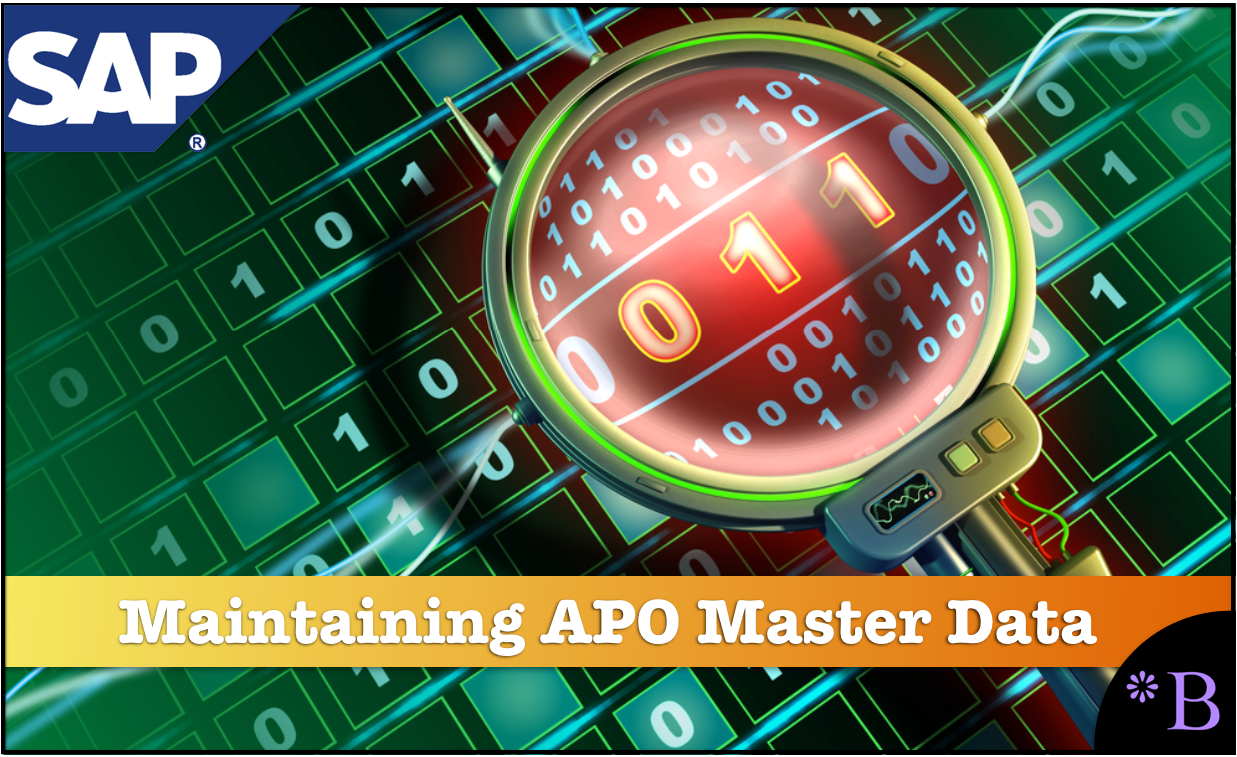 Introduction
The MASSD interface is fundamentally limited in the sense that one can only change a set of master data and that too for a fixed value change. (a constant, a standard increment) of numeric or non-numeric master data variables. There are plenty of master data maintenance activities in APO that are often too cumbersome to maintain. Customers engage consulting firms to develop specific report programs to maintain Transportation Lanes, Production Data Structures, Product Locations, etc. These programs are generally narrowly focussed on maintaining only a set of values through a file upload. Moreover, there are no standard programs by SAP to even mass copy a template location product or Transportation lane for simulation purposes.
See our references for this article and related articles at this link.
The Issue(s) with Mass Maintenance of Master Data in APO
SAP's MASSD is not good enough for work. Let us review the MASSD screen below.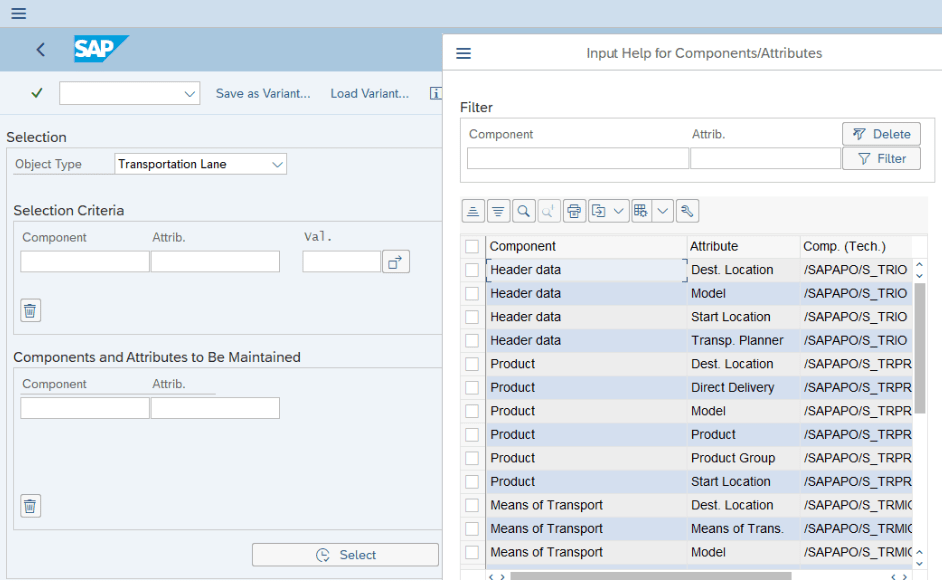 Just to maintain a SINGLE T-Lane, you need to make so many selections.
Things to consider about this MASSD UI.
WUF (Where Used List) is prolonged, and hence deletion of Master Data is very time-consuming.
No Mass Maintenance Programs for other Master Data like Forecast Profiles, Life Cycle Profiles, PDS, Removal or Addition of Products and Product specific means of transport from existing T-Lanes, Resource Capacity, and Calendars, etc.
No Mass Maintenance of User Settings for SDP94
No Possibility of mass creating multiple location products, t-lanes, PDS, resources from a template. Esp. If this is needed for simulation and training purposes.
Our Alternative to Mass Maintenance of Master Data in APO
We offer our Booster using which following master data maintenance can be done on the fly.
Change any attribute of SNP or PPDS PDS. Often if there are multiple PDS, the PDS priority needs to be specified using fixed and variable cost of PDS. This data first needs to be maintained in ECC and then transferred to APO using the T-Code CURTO_CREATE.
Create / Change T-Lanes. Add / Remove Products from T-lanes, Add/Remove Product specific Means of transport. Change Duration, Costs, and other attributes of T-Lanes. For multiple T-Lanes in one-go.
Change Resource Parameters like Available Capacity, Capacity Calendars, and other parameters.
Create / Change multiple Master Forecast Profiles and Univariate Profiles
Create / Change multiple Life Cycle Profiles in one go
Mass Maintenance of User Settings in SDP functions.
Mass Maintenance of DP and SNP background jobs
Mass Maintenance of Variants.
Mass Maintenance of Profiles in SNP and PPDS
Replication of Test Master Data from a Template – Mass Create Product Locations, Resources, Transportation Lanes, PDS, Quotas,
All maintenance is entirely done on a pleasant browser interface that is non-intimidating and highly productive.