The Brightwork Research SAP Expert Witness Lawsuit Support
Executive Summary
We are the only research entity that provides SAP ERP expert witness services.
We provide the most knowledgeable SAP ERP expert witness support.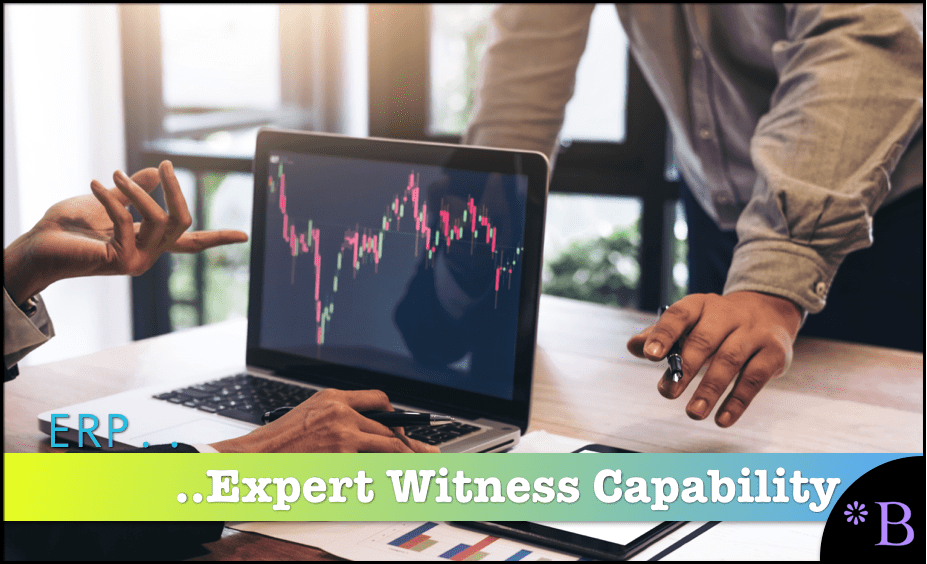 About Our Research Focus
We are both a research entity that focuses on SAP and provides SAP ERP expert witness services.
S/4HANA Definition
The most current SAP ERP system for mid-size and above companies is S/4HANA. Let us review the definition of S/4HANA.
SAP S/4HANA is an Enterprise Resource Planning software package meant to cover all day-to-day processes of an enterprise (for example, order-to-cash, procure-to-pay, plan-to-product, and request-to-service) and core capabilities.[1] It integrates functions from lines of businesses as well as industry solutions, and also re-integrates portions of SAP Business Suite products such as SAP SRM, SAP CRM and SAP SCM. As SAP Business Suite 4 only runs on the SAP HANA database it is packaged as one product: SAP S/4HANA. – Wikipedia
The SAP ERP Systems
SAP has several ERP systems, but its primary system is called either ECC or S/4HANA, depending upon the age of the system. This application is the source of most of the SAP ERP lawsuits. We have the most research into S/4HANA, and this is the most accurate research that exists.
Our accuracy is partly due to our knowledge and first-hand experience, second due to our network, and third due to our independence. We know the ins and outs of these systems from all of the critical dimensions, technical, functional, implementation, user-based, testing, IT management, etc.
We also combine this with SAP ERP implementation experience and implementation experience of other enterprise applications.
About SAP ERP Lawsuits
ERP systems are one of the most litigated areas of all software categories.
Some of the most significant judgments are also due to failed ERP implementations.
Typically experience with ERP systems is gained through working on implementations. However, ERP systems have very distinct areas of functionality that require specialization. This is why it is crucial to have research capability, as no resources work across all four significant modules in ERP systems.
ERP systems are some of the most significant investments for software buyers. When ERP implementations fail, they have important implications for the company, as covered in the article How National Grid's SAP Implementation Damaged a Company.
SAP's business model is to lock in customers to buy more SAP products. One area of lockin is with the HANA database, which the S/4HANA ERP system was restricted from using, as we cover in the article Do SAP Applications Work Better With HANA Than Other Databases? Another area they lock in customers is also with support, which delivers low value, as we cover in the article Amazing Support Percentage Revenues of SAP and Oracle. It has an enormous mark-up, as we cover in the article How to Not Waste Money on Oracle and SAP Support.
Providing excellent SAP ERP expert witness support means understanding all of the areas of the SAP ERP system and the implementation understanding of ERP systems.