References for Brightwork Google Articles
Executive Summary
These are the references that were used for our Google articles.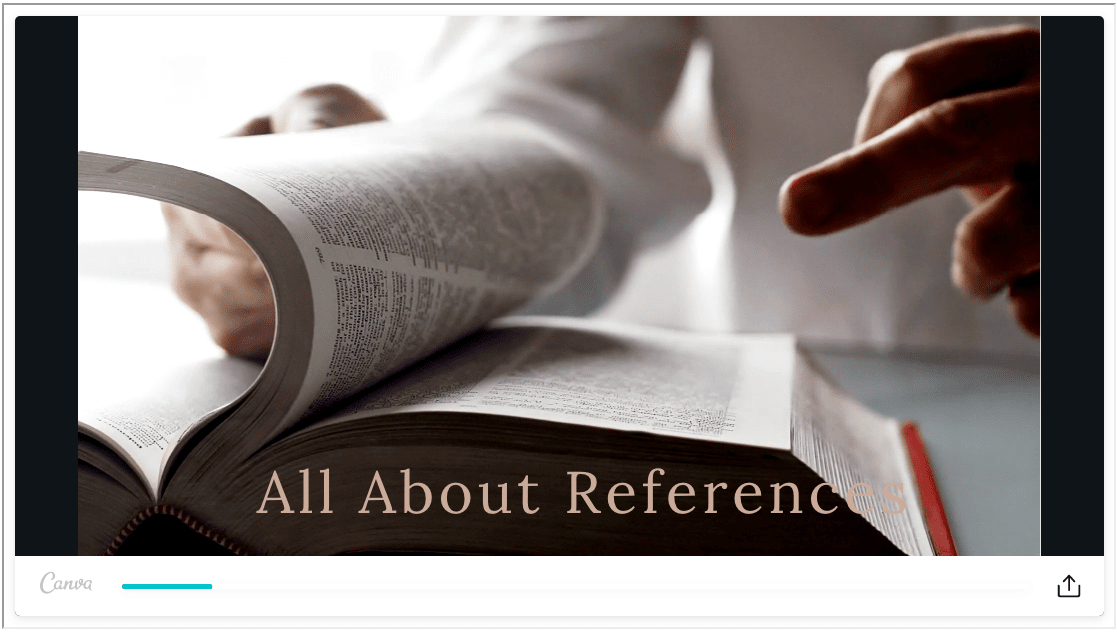 Learn why so few entities in the IT space include references in their work. 
Introduction
This is the reference list for the Google articles, as well as interesting quotes from these references at Brightwork Research & Analysis.
You can select the article title to be taken to the article.
Reference #1: Article Titled:
*https://www.nytimes.com/2020/01/24/opinion/sunday/surveillance-capitalism.html
*https://longreads.com/2019/09/05/how-google-discovered-the-value-of-surveillance/
The declaration of a state of exception functions in politics as cover for the suspension of the rule of law and the introduction of new executive powers justified by crisis. At Google in late 2000, it became a rationale for annulling the reciprocal relationship that existed between Google and its users, steeling the founders to abandon their passionate and public opposition to advertising. As a specific response to investors' anxiety, the founders tasked the tiny AdWords team with the objective of looking for ways to make more money. Page demanded that the whole process be simplified for advertisers. In this new approach, he insisted that advertisers "shouldn't even get involved with choosing keywords — Google would choose them."

Operationally, this meant that Google would turn its own growing cache of behavioral data and its computational power and expertise toward the single task of matching ads with queries. New rhetoric took hold to legitimate this unusual move. If there was to be advertising, then it had to be "relevant" to users. Ads would no longer be linked to keywords in a search query, but rather a particular ad would be "targeted" to a particular individual. Securing this holy grail of advertising would ensure relevance to users and value to Advertisers.

Absent from the new rhetoric was the fact that in pursuit of this new aim, Google would cross into virgin territory by exploiting sensitivities that only its exclusive and detailed collateral behavioral data about millions and later billions of users could reveal. To meet the new objective, the behavioral value reinvestment cycle was rapidly and secretly subordinated to a larger and more complex undertaking. The raw materials that had been solely used to improve the quality of search results would now also be put to use in the service of targeting advertising to individual users. Some data would continue to be applied to service improvement, but the growing stores of collateral signals would be repurposed to improve the profitability of ads for both Google and its advertisers.

Just a month before the Carol Brady moment, while the AdWords team was already working on new approaches, Brin and Page hired Eric Schmidt, an experienced executive, engineer, and computer science Ph.D., as chairman. By August, they appointed him to the CEO's role. Doerr and Moritz had been pushing the founders to hire a professional manager who would know how to pivot the firm toward profit. Schmidt immediately implemented a "belt-tightening" program, grabbing the budgetary reins and heightening the general sense of financial alarm as fund-raising prospects came under threat. A squeeze on workspace found him unexpectedly sharing his office with none other than Amit Patel.

Google would produce a transformational enhancement to that model, one that was destined to alter the course of information capitalism. As a Bloomberg journalist explained in 2006, "Google maximizes the revenue it gets from that precious real estate by giving its best position to the advertiser who is likely to pay Google the most in total, based on the price per click multiplied by Google's estimate of the likelihood that someone will actually click on the ad." That pivotal multiplier was the result of Google's advanced computational capabilities trained on its most significant and secret discovery: behavioral surplus. From this point forward, the combination of ever-increasing machine intelligence and ever-more-vast supplies of behavioral surplus would become the foundation of an unprecedented logic of accumulation.

In other words, Google would no longer mine behavioral data strictly to improve service for users but rather to read users' minds for the purposes of matching ads to their interests, as those interests are deduced from the collateral traces of online behavior. With Google's unique access to behavioral data, it would now be possible to know what a particular individual in a particular time and place was thinking, feeling, and doing.
*https://www.denverpost.com/2019/06/23/google-chrome-surveillance/
*https://www.theverge.com/2019/11/20/20974832/facebook-google-surveillance-data-assault-privacy-amnesty-international
*https://www.amnesty.org/en/documents/pol30/1404/2019/en/
*https://www.amnesty.org/download/Documents/POL3014042019ENGLISH.PDF
https://www.propublica.org/article/why-the-fcc-fined-google-just-68-seconds-in-profits
https://www.propublica.org/article/announcing-225-million-fine-ftc-says-investigated-googles-internet-tracking
*https://www.visualcapitalist.com/this-chart-reveals-googles-true-dominance-over-the-web/
*https://longreads.com/2018/05/01/searching-for-a-future-beyond-facebook/
Reference #2: Article Titled:
https://arstechnica.com/tech-policy/2020/12/google-illegally-spied-on-and-retaliated-against-workers-feds-say/
*https://yaledailynews.com/blog/2007/03/14/hospital-document-suggests-anti-union-mentality/
https://arstechnica.com/tech-policy/2019/12/google-workers-fired-amid-organization-efforts-file-retaliation-complaint/
*https://www.nytimes.com/2019/11/20/technology/Google-union-consultant.html
https://cdn.arstechnica.net/wp-content/uploads/2020/12/cpt20-ca-252802ccnohdocx-redacted.pdf
*https://iriconsultants.com/
Reference #3: Article Titled:
https://www.engadget.com/2018-02-21-google-ai-ad-placement.html
https://www.businessinsider.com/google-uses-ai-to-enhance-ad-campaigns-2018-7
https://www.whitesharkmedia.com/blog/google-ads/ai-guide-google-search/
https://www.theatlantic.com/technology/archive/2020/12/facebook-doomsday-machine/617384/
https://mattstoller.substack.com/p/crime-shouldnt-pay-why-big-tech-executives
One problem with such a lengthy period is that the longer monopolistic behavior goes on, the more damage, in this case to publishers whose ad revenue is being stolen, and small and medium size businesses whose property is being appropriated. We can quantify the additional damages, somewhat. Google has $170B in revenue this year, and is growing on average at 10-20% a year. If we take the lower end of 10%, Google will add another $100 billion to its revenue by 2025. That's a lot of money. Facebook is at $80 billion of revenue this year, but it is growing faster, so the net increase of revenue is a roughly similar amount. In other words, if the claims of the government are credible, then the lengthy case, while perhaps necessary, is also enabling these monopolists to steal an additional $100 billion apiece.

Monopolization isn't just illegal, it is in fact a crime, an appropriation of the rights and property of others by a dominant actor. The lengthy trial is essentially akin to saying that bank robbers getting to keep robbing banks until they are convicted, and can probably keep the additional loot. There are ways of a judge issuing preliminary orders to stop bad behavior in the interim, so it's not inevitable that these corporations get to continue what they are doing. However, judges don't tend to like issuing such orders, though hopefully enforcers will ask for them and Mehta will make an exception.

But the monetary cost is not the most dangerous part of the delay. What's more frightening is the political corruption that Google and Facebook are enabling. Thousands of newspapers have fallen apart over the past ten years, and over the next three, thousands more will collapse. Aside from killing pro-social institutions like newspapers, these platforms have been inducing significant harms society-wide, from enabling ethnic cleansing abroad and divisiveness in Western democracies, to undermining our economy writ large. The end state is frightening. Indeed, here's what the Texas complaint alleges is Google's long-term goal.

Google's documented plan is to capture online publishers on the open internet and transform them into content creators generating revenue for Google on a completely closed platform—like YouTube content creators.

Google has total power over YouTube creators, the ability to demonetize them, to censor them, promote them or not. And that's Google's goal for all speakers and businesses online, to turn us all into serfs working – and speaking – at Google's pleasure. It's hard to argue that waiting five years for a remedy is sufficient to address this incredible threat to our wallets and more importantly our liberties.

Legal scholar Tim Wu calls such a phenomenon the Policeman at the Elbow theory of antitrust enforcement, and there's a lot of precedent. In the 1990s and early 2000s, during and after the antitrust case against Microsoft, Microsoft executives became far more cautious in product development, seeking legal advice to ensure they were not behaving in anti-competitive ways. Bill Gates recently noted that the reason people use iPhones and Android phones is because Microsoft was distracted by the case and so lost out on making Windows Mobile the standard. There's a similar story with IBM, which unbundled software in the 1960s as a result of an antitrust case, thus enabling the creation of the modern software industry.

In the late 1930s, we had a similar period of elite lawlessness, a battle over the very legitimacy of the public's right to vote for political change in the form of the New Deal. In the election of 1936, the banks, newspapers, and big business leaders combined through a variety of well-funded interest groups in an attempt to thwart FDR's reelection. They lost. Two years later, in the midst of a recession, these leaders sought again to roll back New Deal rules as an unconstitutional seizures of power.

In 1938, Arnold became the head of the antitrust division at the Department of Justice. He took a specific approach to bringing law and order back to the business community, which was to turn antitrust from a mere business problem to be handled by lawyers into a significant social stigma for executives. He would actually indict the executives themselves, fingerprinting them as common criminals. Arnold believed that "the only thing that would make businessmen behave was the threat of indictment." And lo and behold, when he did so, all of a sudden there were lower prices in the and anti-competitive practices stopped.

Yet while Arnold is often lauded as a great antitrust enforcer, his true legacy is much more important than that. Along with other New Dealers, he helped end the crime spree that had taken place among business and banking elites. Today, we face a similar crime spree. As Gilead Edelman wrote in Wired on the deal between Facebook and Google to divide up the ad market, "If what Texas is alleging is true, then both companies may have violated federal antitrust law—and committed felonies in the process."

And that gets to the basic point. What Facebook and Google are doing is crime, and it needs to be treated as such. Right now, Mark Zuckerberg and Sundar Pichai believe that they have to fight a civil case, which means spending money on lawyers and being deposed by government officials. But they will keep their wealth, and of course, their freedom, because they are personally not at risk, so scheming to dominate more markets elsewhere is a perfectly reasonable activity to pursue even while their companies are on trial. Violating the law by taking someone else's livelihood risks, at worst, a parking ticket.

But if these men were facing the prospect of personal criminal liability, then the stakes would suddenly shift. During the trial, they would become far more cautious and unwilling to engage in potentially predatory actions, for fear of losing their wealth and freedom, much as they have appropriated that of others. And their lawyers would start giving them different advice on what is legal and what is not when they come to key business decisions.

If enforcers began to bring real criminal indictments against big tech executives for monopolization, they would be able to flip executives in ways they cannot now do. Imagine any number of Facebook or Google employees, aware of attempts to monopolize and suddenly afraid of being put in jail if they don't come forward and tell enforcers what they know. I suspect that any problems Zuckerberg or Pichai have with employees would be magnified dramatically if employees feared they might face charges as co-conspirators in a criminal act.

Last year, for instance, Facebook paid $40 million over accusations it inflated video viewing metrics, which is another way of saying it likely committed fraud against advertisers. But there are many other areas of likely wrongdoing to explore.
Reference #3: Article Titled:
https://www.bbc.com/news/world-australia-55760673
Reference #4: Article Titled:
https://en.wikipedia.org/wiki/Search_engine_results_page
https://en.wikipedia.org/wiki/Censorship_by_Google
https://www.breitbart.com/tech/2019/04/10/report-google-manually-manipulates-search-results-to-exclude-conservative-sites/
https://www.foxnews.com/politics/tulsi-gabbard-critics-transphobic-congressional-exit
https://answers.yahoo.com/question/index?qid=20081220071635AAeKxRP
*https://www.nytimes.com/2020/10/22/opinion/google-lawsuit.html
*https://www.nytimes.com/2019/10/17/opinion/tech-monopoly-democracy-journalism.html
*https://www.washingtonpost.com/news/posteverything/wp/2017/08/30/zephyr-teachout-google-is-coming-after-critics-in-academia-and-journalism-its-time-to-stop-them/
*https://en.wikipedia.org/wiki/Search_neutrality
*http://www.searchneutrality.org/
*http://www.foundem.co.uk/fmedia/Foundem_Jun_2015_Analysis/html5.html
*http://www.foundem.co.uk/The_Google_SpendMatch_Debacle.pdf
Reference #5: Article Titled:
*https://zapier.com/blog/advanced-google-search-tricks/
*https://www.lifehack.org/articles/technology/20-tips-use-google-search-efficiently.html
*https://www.nytimes.com/interactive/2018/05/21/upshot/marx-ratio-median-pay.html
Reference #6: Article Titled:
https://www.quora.com/Is-chromium-browser-better-than-Google-Chrome?share=1
Reference #7: Article Titled:
https://www.debian.org/releases/buster/amd64/ch01s02.en.html
*https://thebestvpn.com/vulnerability-alerts/
https://rcpmag.com/articles/2019/10/10/microsoft-nist-enterprise-security-hygiene.aspx
https://en.wikipedia.org/wiki/GNU
https://www.thenation.com/article/archive/wilbur-ross-noaa-hurricane-dorian/
https://foreignpolicy.com/2020/10/29/ross-china-board-trade/
https://en.wikipedia.org/wiki/National_Institute_of_Standards_and_Technology
https://flaglerlive.com/20228/chamber-of-commerce-bribery/
https://en.wikipedia.org/wiki/NIST_World_Trade_Center_Disaster_Investigation
https://www.gnu.org/