The Testing Evidence for Using Ivermectin for Treating Breast Cancer
Last Updated on October 10, 2022 by Shaun Snapp
Executive Summary
Ivermectin is proven to treat a variety of different cancers.
Breast cancer is one of them.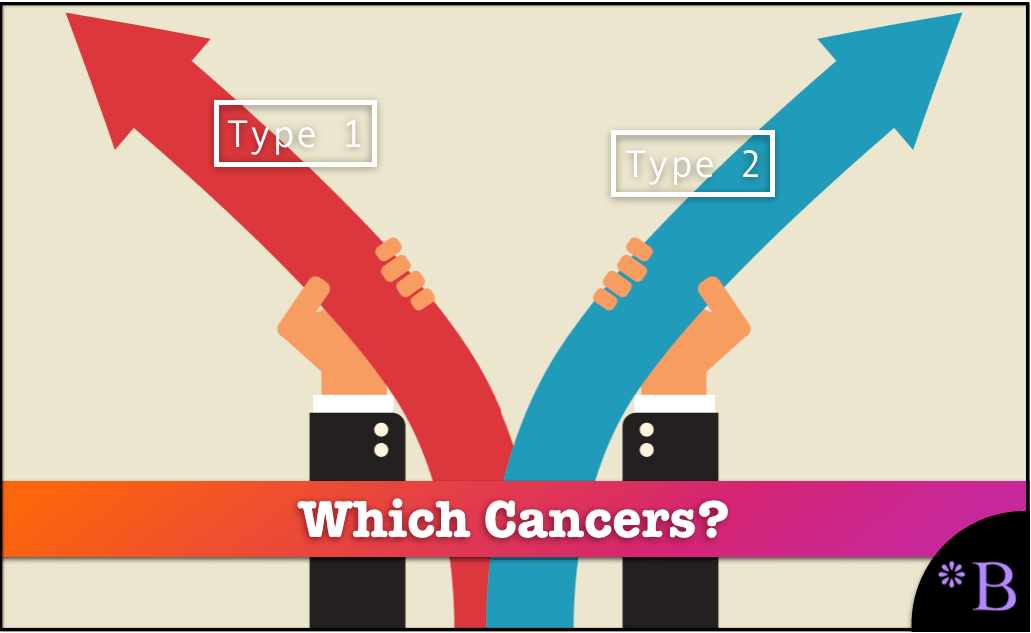 Introduction
In a previous article titled How Ivermectin Is Useful for Treating Cancer we covered the evidence for the benefits of Ivermectin for cancer. But the question of which cancers Ivermectin has been proven to be effective is a constant source of questions.
Our References for This Article
If you want to see our references for this article and related Brightwork articles, visit this link.
There are a lot of quotes in this article, but I have a short one for each cancer type. The article uses the term "IVM" to mean Ivermectin.
Cancer Type #3:

Breast Cancer

Here are the findings of the study Ivermectin, a Potential Anticancer Drug Derived from an Antiparasitic Drug.
After treatment with IVM, the proliferation of multiple breast cancer cell lines including MCF-7, MDA-MB-231 and MCF-10 was significantly reduced. The mechanism involved the inhibition by IVM of the Akt/mTOR pathway to induce autophagy and p-21-activated kinase 1(PAK1)was the target of IVM for breast cancer [32]. Furthermore, Diao's study showed that IVM could inhibit the proliferation of the canine breast tumor cell lines CMT7364 and CIPp by blocking the cell cycle without increasing apoptosis, and the mechanism of IVM may be related to the inhibition of the Wnt pathway [33].

Recent studies have also found that IVM could promote the death of tumor cells by regulating the tumor microenvironment in breast cancer. Under the stimulation of a tumor microenvironment with a high level of adenosine triphosphate (ATP) outside tumor cells, IVM could enhance the P2 × 4/ P2 × 7/Pannexin-1 mediated release of high mobility group box-1 protein (HMGB1) [37]. However, the release of a large amount of HMGB1 into the extracellular environment will promote immune cell-mediated immunogenic death and inflammatory reactions, which will have an inhibitory effect on the growth of tumor cells. Therefore, we believe that the anticancer effect of IVM is not limited to cytotoxicity, but also involves the regulation of the tumor microenvironment. IVM regulates the tumor microenvironment and mediates immunogenic cell death, which may be a new direction for research exploring anticancer mechanisms in the future. – NIH
The Importance of The NIH Stopping Any Funding For Ivermectin Studies
Notice that none of the studies on Ivermectin were performed in the US. The US has by far the largest national medical research budget in the world, and so if the US is not performing studies, this is not only a negative but tells us something peculiar about what the NIH is deciding not to fund in the area of cancer research.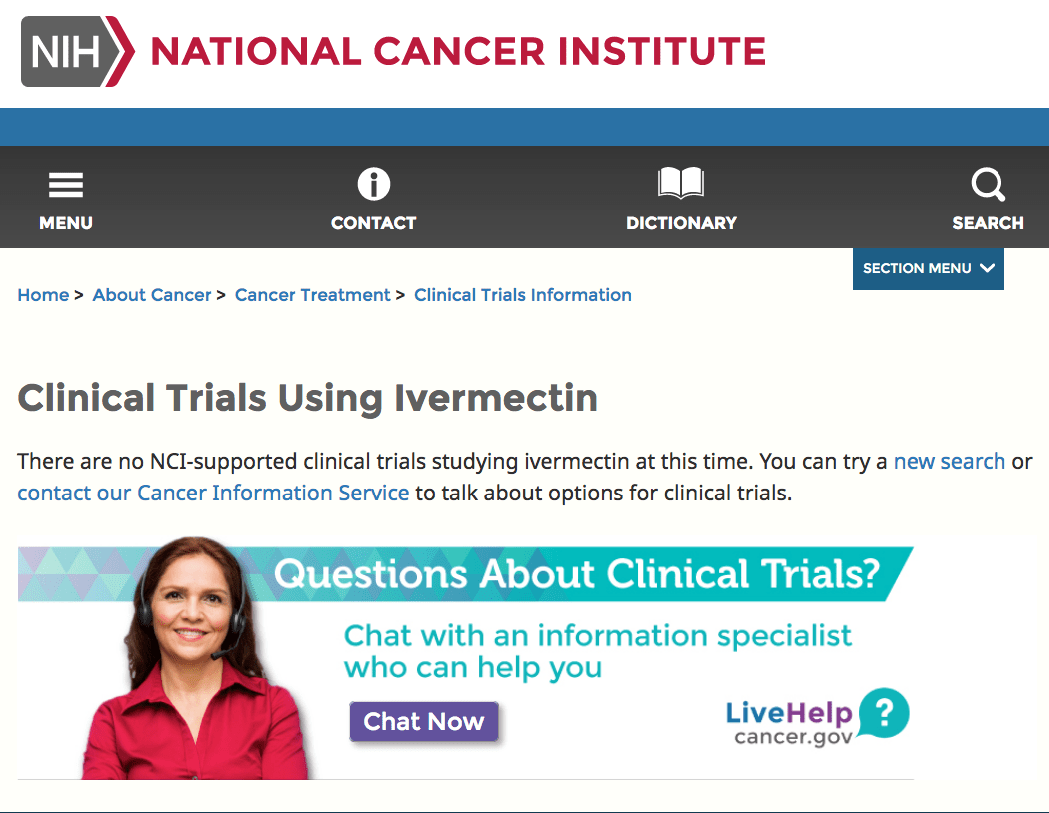 Zero is the number of studies funded by the NIH on Ivermectin. The NIH will not fund studies into generic drugs, as the NIH is controlled by pharmaceutical companies and they have deep financial ties to them. Funding research into generic drugs could end up showing those drugs as effective, which is a threat to pharmaceutical profits, which the NIH is dedicated to maximizing. 
Conclusion
There is now ample evidence that Ivermectin is useful against many different types of cancers. It is unlikely that these are the only cancers for which Ivermectin is effective, but the studies we were able to find so far show that Ivermectin works to combat and prevent. Ivermectin is an immuno-modulator, so it has beneficial effects not only for cancer — as one of the mechanisms of how Ivermectin works are improving the immune system, which means it improves the immune system against cancer as well as other diseases.
Regarding dosage and sourcing of Ivermectin, see the article On the Topic of Ivermectin Dosage and Sourcing.
Why Are Anti Parasitic Drugs Effective Against Cancer?
If you are interested in understanding why this class of drugs works against cancer, see the article The Mechanism of How Anti Parasitic Drugs Work to Mitigate Cancer.
Read The Complete Article
This is the beginning of the article; if you are using sources connected to the medical establishment, you are getting inaccurate information -- which is highly influenced by pharmaceutical companies.
The full article is on our subscription website, independent of pharma company influence. We do not answer questions for free, so don't send us questions under that expectation, but if you want one-on-one consulting, we provide that for a fee.
Visit Our Subscription Website on Ivermectin and Other Medical Treatments
Ivermectin has many treatment applications outside of its approved use (as an antiparasitical. These treatments include cancer, covid, immunity, and more. And due to perverse financial incentives, many of these applications are suppressed.
We have created a subscription website that covers everything related to Ivermectin ranging from its many health improvement applications to dosages, and contrasting this with the inaccurate information presented on Ivermectin by medical authorities. And also other topics such as immunity and cancer. The site focuses on overall health improvement and specific treatment analysis.