Protected: Expanding Section: Oracle's Misdirection on the Cloud
Oracle is continually trying to connect up items that are not related to the cloud to the cloud. The following are prominent examples of Oracle's messaging.
Oracle's Cloud Information
Oracle's cloud details.
| Information Communicated by Oracle | Description |
| --- | --- |
| Oracle's Autonomous Database is Inherently Related to the Cloud? | Oracle tries to connect the Autonomous Database to the cloud, which while necessary to be from the cloud, (because it is not actually autonomous), but it is not actually otherwise related to the cloud. |
| Oracle's Applications are Increasingly Delivered by the Cloud | Oracle has been pitching the migration from on premises applications to cloud for over a decade and still, very few of the Fusion based applications are in use. |
| Oracle is Driven by Cloud Revenues? | Oracle tries to connect its revenues to the cloud, which are not related to the cloud. |
Oracle figured out what Wall Street wanted to hear, and manufactured that story. Oracle's strategy has been to do as little internal adjustment as possible while posing as cloud to the outside world. The following comment is consistent with the position that Oracle takes.
Oracle Cloud is Growing?
"Catz then brought up the company's recent cloud partnership with Microsoft—a blockbuster agreement that I analyzed recently in Microsoft-Oracle Shocker: Customers Win as #1 and #6 Vendors Pair Up—and predicted it would become another growth engine for not only the new self-driving database but also the Oracle Cloud overall.

"In addition, the recent interconnect agreement with Microsoft will only help accelerate the transition from on premise database to the Autonomous Database service," Catz said."
The Oracle Cloud is not growing in usage. In fact, its usage is so low that it is normally not measured by those entities that measure usage. This is because it is below 1% of the overall market for cloud services. The numbers some IT media entities report that is higher than this are self-reported by Oracle. This seems to have no bearing on the reporting of the overall cloud services market.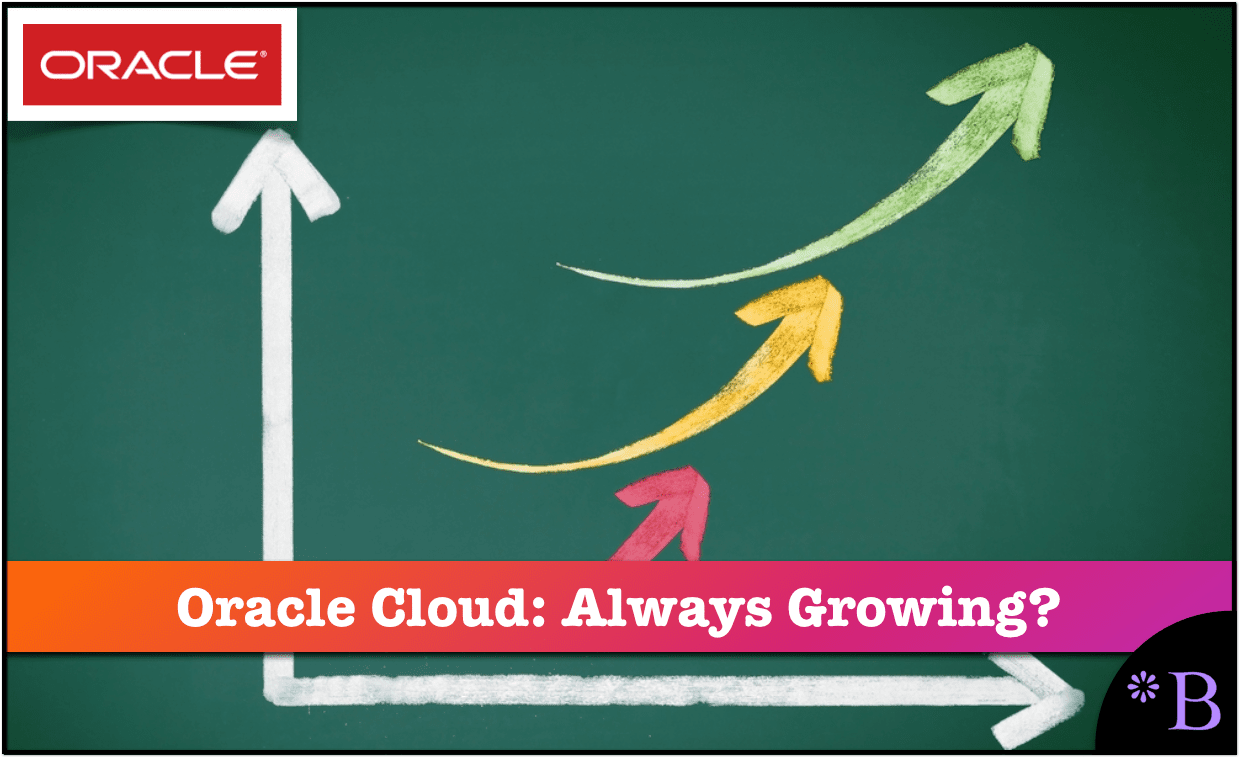 Oracle has been making claims around the growth of Oracle Cloud for years now. If the growth story is occurring, why has the Oracle Cloud not passed 1% of the total cloud services market? Continual rapid growth, without being, is not a logical possibility. Over the past 10 years, if you had cancer in your body that was growing at the rate of the Oracle Cloud, you would be fine. 
Secondly, if Oracle Cloud is growing, why is Oracle partnering with Microsoft and their Azure cloud service offering? The reason is that Oracle is not investing much in its cloud data centers. Oracle prefers to redirect funds that could go to data center investment to stock buybacks. Oracle's investment in its cloud data centers has been extremely small. Investment in infrastructure has too long of payback horizon for Oracle.
Oracle's Cloud Pitch Versus Customer Buy-In
Rimini Street observes the following around what Oracle tells customers versus the plans customers have to move to the Oracle Cloud.
"The main strategy presented by Oracle today is to move to the Oracle Cloud, particularly Oracle Cloud SaaS applications. The vendor claims it will reduce costs and simplify ongoing maintenance and support. However, the majority of respondents plan have not or do not plan to migrate to Oracle Cloud SaaS applications (see chart in Takeaway #4), but 26% of respondents have already chosen to lift and shift their Oracle applications to a cloud-hosted environment."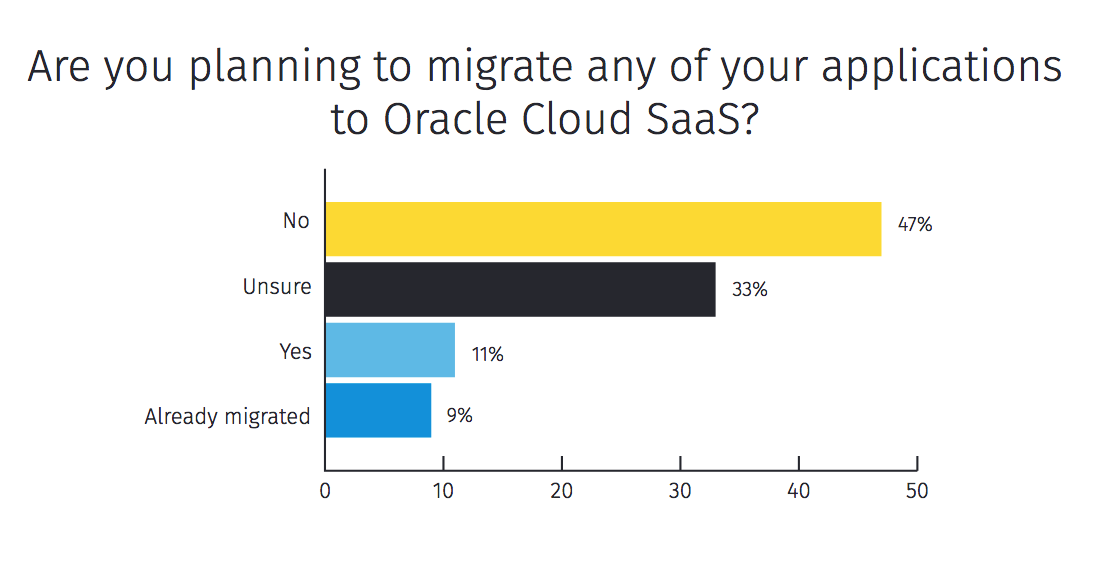 The graphic above is from Rimini Street. It shows exactly what we see on Oracle accounts, a very different story than presented by Oracle on customer plans to move to Oracle Cloud. 
Category: Oracle