References for Brightwork SAP HANA False Claims Articles
Executive Summary
These are the references that were used for our SAP HANA False Claims articles.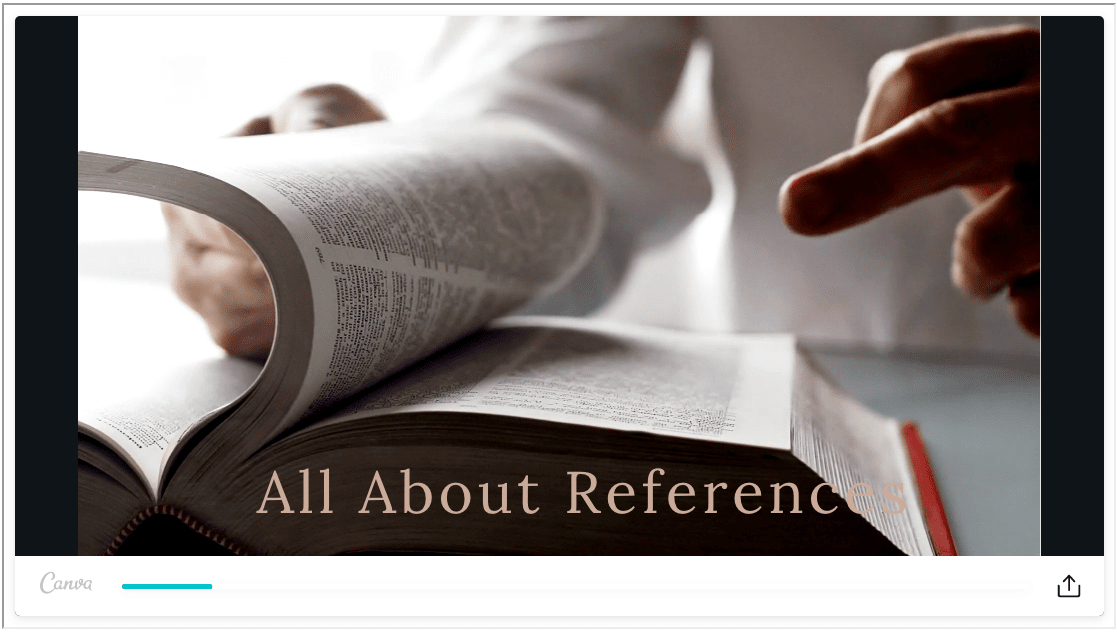 Learn why so few entities in the IT space include references in their work. 
Introduction
This is the reference list for the SAP HANA False Claims articles, as well as interesting quotes from these references at Brightwork Research & Analysis.
Reference #1: Article Titled:
https://www.oracle.com/a/ocom/docs/ora4sap-dbupdate-5093030.pdf
Reference #2: Article Titled:
*http://fortune.com/inside-volkswagen-emissions-scandal/
"The numbers also reflect genuine rage at VW. An extraordinary number of educated middle-class or affluent plaintiffs feel deliberately snookered on a subject they are passionate about.

Says Cabraser: Diesel buyers are "looking for the sweet spot between high mileage, performance, and environmental responsibility. They read Consumer Reports, do comparison shopping, do the math. They were highly invested in these vehicles … They were attempting to protect and preserve the environment."

But the company's new worldwide CEO, Matthias Müller, infuriated regulators with legalistic hedging and excuses in an interview with National Public Radio in January. "It was a technical problem," he told NPR. "We had not the right interpretation of the American law … We didn't lie. We didn't understand the question first."

VW's misbehavior did not come out of nowhere. The company has a history of scandals and episodes in which it skirted the law. Each time—till now—it has escaped without dire consequences.

VW has a legacy as a quasi-state entity that has long steamrolled regulators there. The company and the auto industry are so crucial to Germany that Chancellor Angela Merkel has repeatedly intervened to stave off or weaken emission regulations.

The company has acknowledged and even apologized for the fact that its diesels used dual-strategy software worldwide. (It has largely blamed a handful of rogue engineers.)

Europe has favored diesels and looked the other way when automakers—including but hardly limited to VW—game the system. Emissions Analytics, a U.K.-based consulting company, says it has tested the real-world emissions of more than 400 diesel cars. Only five (including one Volkswagen) actually met the standard they were licensed to, according to CEO Nick Molden. "On average, diesels were emitting four times the regulated maximum," he says. "Volkswagen was in the middle of the pack."

In 2011, after government researchers conducted a series of those tests, the European Commission found that diesel cars were spewing as much as seven times more NOx on actual roads than they were in the lab. Other experiments—for both gasoline and diesel cars—revealed similar results. (The discrepancies have been increasing. In 2001, European cars of all sorts were getting 7% fewer miles per gallon on the road than they demonstrated on the dynamometer. By 2014 the gap had widened to 40%.)

Then there are the informal connections: Gerhard Schröder, who was Chancellor before Merkel, and Sigmar Gabriel, who is currently her vice chancellor, have both served as VW directors in their function as governors of Lower Saxony.

More than 110,000 of VW's worldwide labor force of 589,000 work at its immense headquarters in Wolfsburg and four other plants in Lower Saxony.

That employee base has helped give VW massive clout. Time and again the German auto-industry—the largest in the country—has been able to brandish the threat of job losses if legislation contrary to its interests is passed. The result: a patchwork of regulation watered down to the point of meaninglessness.

In July 2015 the EPA ran out of patience. It issued an ultimatum: The agency would not certify any of the VW's 2016 model year 2.0-liter diesels until it received a credible explanation for what CARB was finding.

The world learned of the scandal about two weeks later, when the EPA issued a formal notice of violation relating to nearly 500,000 2.0-liter diesel cars—stretching across seven model years and three generations of exhaust-treatment configuration.

On Nov. 2 the EPA issued another notice of violation—this one for five models of Audi, the Porsche Cayenne, and the VW Touareg. Their engines were developed by Audi engineers in Ingolstadt, Germany, about 300 miles south of Volkswagen's Wolfsburg facility, where the first group of purported bad-apple engineers worked. That means two groups of engineers were allegedly breaking the law in parallel for seven years, with seemingly little in common except the upper-level executives they answered to."
*https://www.nytimes.com/2017/05/06/business/inside-vws-campaign-of-trickery.html
"Volkswagen eventually updated the software in 280,000 vehicles. Afterward, the cars polluted less than they had, but the upgrade did not remove the illegal software code or bring emissions to within legal limits. In fact, Volkswagen brazenly used the recall to enhance the ability of the software to recognize when a car was being tested.

CARB demanded that Volkswagen show it the software code that governed the emissions control system in the new 2016 models, which were already rolling off assembly lines. CARB also wanted to see the code in older models, so it could do a before-and-after comparison. If Volkswagen failed to comply with its request, CARB said, the agency would refuse to approve the 2016 models for sale in California.

That was a serious threat. If a company cannot get approval to sell its cars in California, for all intents and purposes it can't sell them anywhere in the United States. A dozen other states, including New York, Pennsylvania, Maryland and most of New England follow California's clean air standards. No vehicle can be a success in America if it is banned from so many states.

But there was an important distinction between Volkswagen's behavior and that of other companies caught cheating. In the past, carmakers had almost always acquiesced immediately when confronted with evidence of emissions violations and cooperated with regulators.

Volkswagen had taken a far different approach. By August 2015, the company had spent more than a year procrastinating, providing regulators with false, misleading or incomplete information. It had carried out a recall that did not deliver the promised improvements. The company had continued to sell cars with illegal software, including 2015 models.

In 2009, for example, the German government amended its rules so that inspections of emissions performance would be based solely on readings from a car's own "onboard diagnostic" system, effectively ceding total control to the automakers.

As word spread inside Volkswagen that the regulators knew about the illegal software, employees began trying to cover their tracks. At an Aug. 31 meeting, an in-house lawyer suggested that engineers in attendance should check their documents. Several of those present interpreted the comment as a signal that they should delete anything related to the emissions issue in the United States. In the weeks that followed 40 employees at Volkswagen and the company's Audi division destroyed thousands of documents.

Europe had taken a different approach. Diesel was noticeably cheaper and more plentiful than gasoline, a crucial advantage in a region lacking in oil. Having signed the 1997 Kyoto Protocol, European governments were also more focused on climate change and the reduction of greenhouse gases, especially CO2.  Good fuel economy—the diesel engine's long suit—reduces CO2 emissions. EU states started to tax vehicles according to their CO2 output. And they placed less importance on NOx and carcinogenic soot, which diesels produce in higher quantities than gas engines.

The job of executing on Pischetsrieder's vision of a hit U.S. diesel car fell to a group of engineers in Wolfsburg. Their key challenge was designing an engine that could satisfy America's stringent NOx regulations without sacrificing performance or fuel economy, while remaining competitive in sticker price.

iesel trucks have long used a costly and bulky NOx-suppression method known as selective catalytic reduction. SCR involves squirting an ammonia-infused fluid, urea, into the exhaust, which converts the NOx into nitrogen, CO2, and water.

By August 2007 the deal to use Daimler's technology had been scrapped. It's unclear precisely why, though some accounts have posited vanity: Volkswagen wanted its own system.

But the biggest selling point was that this high-performance diesel was clean. This engine had a different technology than VW had previously used to reduce emissions, a solution called the lean NOx trap. The technical details don't really matter. The bottom line is that the engineers couldn't get it to work, at least not without unacceptable consequences for fuel economy or drivability.

Like his mentor, Winterkorn had outsize ambitions. One of his first acts as CEO was to unveil a plan to overtake both General Motors and Toyota by 2018 to become the world's No. 1 automaker, "not just in units, but in profitability, innovation, customer satisfaction, everything," as he put it. Winterkorn wanted everything.

As soon as Schwarzenegger left the meeting, it seems, Merkel pounced on Nichols and said, "The strict nitrogen oxide limits in California are damaging German carmakers," Nichols told the publication. "I never experienced a similar intervention against our environmental laws by a politician either before or after." The lobbying yielded nothing. (A spokesperson for Merkel did not respond to requests for comment.)

Roughly three years had passed since VW had begun its deception. The engineers viewed the ruse as a stopgap measure, Volkswagen has suggested, and hoped to abandon it when better technologies became available. Now, in 2011, instead of stopping or slowing down, the company intensified the misbehavior. Volkswagen introduced a new generation of exhaust configuration, which used the more tried-and-true SCR system, in some models.

VW wanted each tank of urea to last at least 16,000 kilometers, so it could be replaced when the owner came in for a routine servicing and oil change. By installing a defeat device, the urea was conserved sufficiently to meet this goal—although it meant belching illegally high levels of NOx."
https://www.spiegel.de/international/business/the-three-students-who-discovered-dieselgate-a-1173686.html
"Hemanth began doing the math. He worked out that a budget of $200,000 would be enough to test three or four German diesel cars and their emissions technology. The center was awarded the contract, but given a budget of just $70,000.

The German carmakers had two ways of lowering NOx emissions. One involved something called a Lean NOxTrap and the other relied on selective catalytic reduction (SCR). Both reduced NOx levels but also had some major drawbacks.

The second method is less efficient but at least it doesn't require an AdBlue tank. A NOx trap, or adsorber, chemically binds NOx during engine operation. When the adsorber capacity is saturated, diesel fuel is injected to purge it, with the NOx made to desorb into nitrogen. The drawback is that the technology only works at sufficiently high temperatures and entails a high fuel consumption."
*https://www.nytimes.com/2016/07/25/business/vw-wvu-diesel-volkswagen-west-virginia.html
"Since the deception came to light last year, Mr. Carder, 46, has achieved a degree of celebrity not usually accorded to vehicle emissions experts. Time magazine named him to its annual list of the world's 100 most influential people, alongside Nicki Minaj, Vladimir Putin and Pope Francis.

But fame does not necessarily equal riches, or even stability, in the world of academia."
https://www.spiegel.de/international/germany/the-cartel-collusion-between-germany-s-biggest-carmakers-a-1159471.html
"The conclusion is that Daimler, BMW, Audi, Porsche and Volkswagen often no longer compete with one another. Instead, they secretly cooperate, very closely, in fact, in the same way one would normally expect of the subsidiaries of a single company to work together, as something like a "German Cars Inc." — or a cartel.

And then there are the millions of owners of diesel cars. In an almost bizarre way, they too are victims of the German auto cartel. For the first time, there is proof that it was agreements among these five automakers that ultimately ensured that emissions from diesel vehicles were not cleaned as effectively as would have been technically possible. This all began with the cartel of the five automakers.

"The European Commission is currently examining the auto cartel case. It has seized records from the participating companies and has begun questioning witnesses. Last Wednesday, DER SPIEGEL extensively questioned the participating companies about the cartel accusations

The cartel authorities face a Sisyphean task in their investigation of the auto cartel. There were more than 60 working groups in which the automakers cooperated. "We assume," Volkswagen wrote in its statement to the authorities, "that more than 1,000 relevant meetings took place in the last five years."

More than 60 working groups and more than 1,000 meetings.

This has already come back to haunt them, and in dramatic fashion. The diesel scandal would not have taken shape as it did, and perhaps not even at all, without the agreements among German automakers. It is not the work of a few criminal managers in the Volkswagen Group, but ultimately the result of secret agreements within the entire German automobile industry. DER SPIEGEL has already reported on the initial signs of collusion.

There is a reason for the agitation among the chassis managers: The tank, a simple plastic part, performs a key function in cleaning nitric oxides. The larger the tank, the more AdBlue can be injected, and the more effectively nitric oxides can be reduced. This reduces the number of times the driver has to refill the AdBlue tank. These are the advantages of a large tank. It would also make it easier to comply with stricter nitric oxide limits, not just on the test bench but also on the road.

But the large tank also has its drawbacks. It is more expensive than a small tank and takes up more room. This was why the sales experts opposed the use of a large tank. They preferred to use the space for the loudspeakers of high-end stereo systems, which could be sold to customers as expensive options.

The only problem is that eight liters of AdBlue are not even enough for a range of 6,000 kilometers, provided the manufacturers wanted to clean exhaust gases as required by regulations.

None of the players hit upon the obvious idea of installing larger tanks, thereby attaining the competitive advantage of being able to market cleaner cars. On the contrary. In a May 2014 email, Audi urgently warned against any company going it alone. The need to inject larger and larger amounts of AdBlue into the exhaust gas system, Audi wrote, could "expand into an arms race with regard to tank sizes, which we should continue to avoid at all costs."

If one manufacturer had installed larger AdBlue tanks, licensing and regulatory authorities would probably have become suspicious. The obvious question would have been why that one company's vehicles needed so much more urea to clean the exhaust gases, while the other manufacturers' cars supposedly managed with significantly less AdBlue.

A year ago, truck manufacturers Daimler, Volvo/Renault, Iveco and DAF were ordered to pay €2.9 billion in fines, because the companies had coordinated pricing for their trucks for years. Only one company in the industry got off scot-free: MAN. Although the Munich-based company was also part of the truck cartel, it had offered its services as a key witness early on."
https://www.spiegel.de/international/business/volkswagen-how-officials-ignored-years-of-emissions-evidence-a-1108325.html
"The EU bureaucracy was one of the first to be informed, through its research organizations, about the high nitric oxide emissions of the VW vehicle fleet. In 2007, experts with European Commission's Joint Research Centre (JRC) tested the emissions from operating diesel cars. Additional tests using the so-called PEMS method were performed in 2011 and 2013. The results were the same each time: Nitric oxide (NOX) emissions were several times higher than the levels measured in type approval tests in the laboratory.

Volkswagen was already making an unfavorable impression at the time. The biggest nitric oxide emitter in the 2011 and 2013 tests was a VW Multivan with a diesel engine. This emerges from the list of names of the car models involved, which were not published at the time but has been obtained by SPIEGEL ONLINE.

By that point, the authorities should have been addressing the problem with great urgency: The air quality in many large EU cities was miserable. In 2008, for example, 296 of 821 zones in a total of 21 EU countries reported fine particulate matter levels in the air in excess of allowable thresholds.

The auto industry tried to throw sand into the eyes of EU officials. They blamed the large discrepancies between laboratory and road tests on the testing procedures. And they argued that people drive differently on the road, and that wind and rolling friction also contributed to the discrepancies.

This citation in the EU documents is especially damning: After the VW scandal came to light, investigative commissions appointed in various EU countries encountered a "defeat device" in cars from almost every manufacturer that drastically reduced emission control at lower or higher temperatures.

This is true, but VW only acted after US authorities had threatened not to approve the company's 2016 models. This, in turn, was a result of the massive discrepancies between laboratory results and actual emissions. The EU was well informed about these discrepancies, and had been so for years. So why didn't the Europeans react as strongly as the Americans?

For one thing, there is the matter of European regionalism. The member states, and not the Commission, are responsible for car type approval, and they were apparently only too willing to look the other way when it came to emissions. Once a national registration authority has rubber-stamped a car, the manufacturer is off the hook. This is handled differently in the United States, where the automaker can be held liable if its products are retroactively shown not to be in compliance with the law."
Reference #3: Article Titled:
https://blogs.saphana.com/2019/04/17/sap-hana-native-storage-extension-a-cost-effective-simplified-architecture-for-enhanced-scalability/
https://help.sap.com/viewer/42668af650f84f9384a3337bcd373692/2.0.04/en-US/c71469e026c94cb59003b20ef3e93f03.html
Reference #4: Article Titled:
https://fortune.com/2012/04/25/sap-throws-down-the-gauntlet-in-database-wars/
https://www.informationweek.com/applications/sap-well-be-no-2-database-player-by-2015/d/d-id/1101825
Reference #5: Article Titled:
https://blogs.sap.com/2019/03/25/how-to-avoid-accidentally-spreading-fake-news-when-sharing-links-on-sap-community/?
https://en.wikipedia.org/wiki/Newton%27s_law_of_universal_gravitation
https://en.wikipedia.org/wiki/Conspiracy
*https://news.sap.com/2018/10/sap-s-4hana-leader-2018-erp-value-matrix-by-nucleus-research/
https://www.informationweek.com/applications/sap-well-be-no-2-database-player-by-2015/d/d-id/1101825
https://www.washingtonpost.com/graphics/2020/sports/cte-bennet-omalu/
https://www.industryweek.com/companies-executives/quest-simplify-manufacturing-it
https://blogs.sap.com/2018/12/10/reasons-not-to-move-to-s4-hana/
*https://www.biznews.com/global-investing/2017/07/13/sap-bill-mcdermott
Reference #6: Article Titled:
https://www.cmswire.com/information-management/a-tale-of-two-saps/#comments
https://www.computing.co.uk/ctg/analysis/3074393/why-sap-seems-to-be-sidelining-hana
Reference #7: Article Titled:
https://diginomica.com/sap-successfactors-hana-migration-take-2/
*https://venturebeat.com/2011/12/03/sap-acquires-successfactors-for-3-4-billion/
https://news.sap.com/2018/09/sap-first-large-enterprise-sap-successfactors-employee-central-on-sap-hana/
Reference #8: Article Titled:
https://diginomica.com/saps-q2-fy2015-more-color-on-the-results-s4-is-acoming-hana-revived/
https://idatalabs.com/tech/products/sap-hana
https://vfrflight.org/en/tutorials.html
https://www.iflightplanner.com/
https://www.sabreairlinesolutions.com/home/software_solutions/product/flight_planning/
https://db-engines.com/en/ranking_trend/system/SAP+HANA
Reference #9: Article Titled:
https://db-engines.com/en/ranking
https://www.businessinsider.com/sap-restructuring-jobs-2019-1
Reference #10: Article Titled:
https://www.asug.com/news/about-those-oracle-runtime-licenses-that-you-own
Reference #11: Article Titled:
https://www.sap.com/documents/2018/02/de1db6cd-ee7c-0010-82c7-eda71af511fa.html
https://www.oracle.com/a/ocom/docs/ora4sap-dbupdate-5093030.pdf
**https://experience.sap.com/fiori-design-web/smart-table/
https://www.bluefinsolutions.com/insights/john-appleby/september-2012/building-the-business-case-for-sap-bw-on-hana
Reference #12: Article Titled:
https://www.bluefinsolutions.com/insights/john-appleby/september-2012/building-the-business-case-for-sap-bw-on-hana
Reference #13: Article Titled:
https://www.sap.com/cmp/ppc/crm-xm16-gam-it-bd/index.html
Reference #14: Article Titled:
https://www.oracle.com/a/ocom/docs/ora4sap-dbupdate-5093030.pdf
I cover how to interpret risk for IT projects in the following book.
*https://readwrite.com/2013/01/10/saps-hana-deployment-leapfrogs-oracle-ibm-and-microsoft/
https://www.ibm.com/blogs/research/2017/10/ibm-scientists-demonstrate-memory-computing-1-million-devices-applications-ai/
https://docs.microsoft.com/en-us/azure/sql-database/sql-database-in-memory
https://s3.amazonaws.com/quickstart-reference/sap/hana/latest/doc/SAP+HANA+Quick+Start.pdf
Reference #15: Article Titled:
https://archive.sap.com/discussions/thread/3376303
https://events.asug.com/2013AC/Business%20Intelligence/4011%20Leverage%20SAP%20HANA%20Analytics%20Foundation%20to%20Bring%20Operational%20Reporting%20to%20the%20Next%20Level%20Using%20SAPs%20Suite%20Content.pdf
Reference #16: Article Titled:
https://fortune.com/2013/01/31/meet-hana-shes-saps-new-goldmine/
https://fortune.com/video/2016/10/13/ceo-sap-healthcare-reform/
https://fortune.com/2016/11/08/sap-hana-database/
https://www.digitalistmag.com/industries/healthcare/2015/07/15/precision-medicine-disrupt-entire-healthcare-system-03059474
https://caldocs.hana.ondemand.com/caldocs/help/Getting%20Started%20Guide%20for%20SAP%20Connected%20Health%20Platform%20and%20SAP%20Medical%20Research%20Insights.pdf
https://en.wikipedia.org/wiki/Kaplan%E2%80%93Meier_estimator
*https://www.youtube.com/watch?v=8IpJyZ93P54
Here is another situation of Diginomica laying back and letting Vishal Sikka tell lies. It is clear that Jon Reed will do nothing to contradict Vishal Sikka. 
In this video, Vishal Sikka states the pricing for HANA would be the same as for other databases. But this is incorrect. HANA is the only DB we track to be priced per GB.
Vishal Sikka stated that MRP would run faster on HANA than on other DBs. He says that MRP is run as a stored procedure in HANA and that it runs "thousands of times faster."
Information gathered both from the field and from private benchmarks indicates this is also untrue. We covered this in detail in this article. The only way that Vishal Sikka could have come to this conclusion is by lying. There is no possible way that this ever actually occurred. And it sounds strange even without the supporting data that we now have. Again, Jon Reed does nothing to question Vishal Sikka. He sits there passively while Vishal Sikka snows him.
This explanation was intended to explain that there is "disruption" from using HANA. This is untrue in that HANA is a major disruption. All of the customizations break when HANA replaces another DB because the schema is different, as do the adapters.
Vishal Sikka states that administration is simpler, but that is also false. HANA has the highest maintenance overhead of any of the databases we track because of its immaturity.
Vishal Sikka states that SuccessFactors was moving to HANA. Yet, over five years later, this has still not happened.
Reference #17: Article Titled:
https://db-engines.com/en/ranking_definition
https://www.cmswire.com/big-data/saps-hana-bet-seems-to-be-paying-off/
*https://readwrite.com/2013/01/10/saps-hana-deployment-leapfrogs-oracle-ibm-and-microsoft/
https://blogs.sap.com/2013/01/02/2013-the-year-of-the-sap-database/
https://www.businessinsider.com/analyst-says-saps-hana-database-may-not-be-as-successful-as-it-seems-2013-4
Reference #18: Article Titled:
https://www.sap.com/products/hana.html