Why Do Blacks Continue to Move to White Countries That They Say Oppress Them?
Last Updated on February 19, 2022 by Shaun Snapp
Executive Summary
Blacks living in white countries state they deal with intolerable levels of racism.
Yet blacks continue to immigrate to white countries and to white areas within white countries. Why?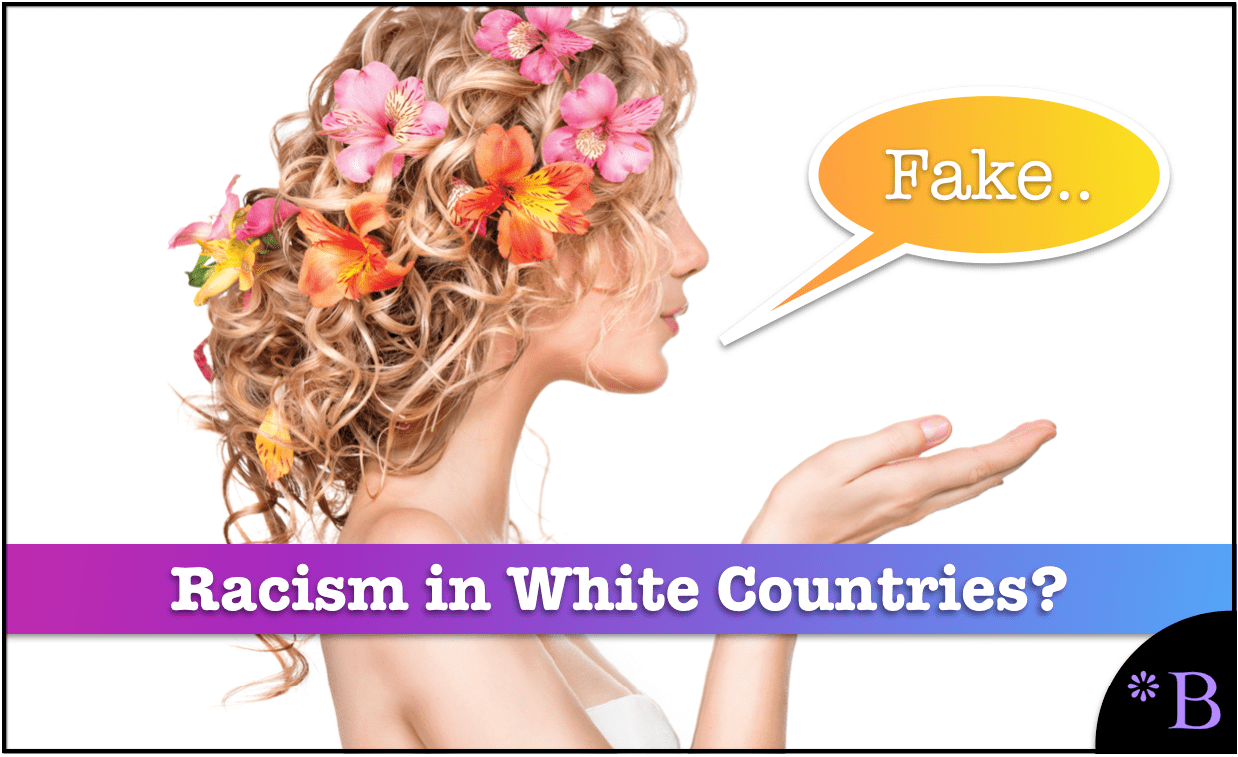 Introduction
The argument by blacks is that racism is systemic and endemic in white societies — and that all whites need to do whatever they can to stop racism.
In this article, we verify how consistent is this claim with the constant migration from black countries to white countries, as well as the desired continuous immigration from Africa?
Do Blacks Suffer More Discrimination and Hardship in White Countries?
The entire presentation of Black Lives Matter is that blacks around the world face discrimination.
This is explained in the following quote.
Zen and many other young people were there today to speak up against racism: "We're here today because black people around the world face racial injustices on a daily basis," said Zen. "We really hope it brings racial injustices to the attention of the masses, the UK government and the international community. They can't just stand by and watch what is going on in the USA and in their own countries. It's not fair that racial minorities are dying disproportionately of coronavirus."

It didn't take long for the crowds to swell in size. Actor John Boyega, who has been outspoken online since the death of George Floyd, led the chants. "Say my name, George Floyd!" he shouted. "Stop killing the mandem!" and "Boris is a racist!" also rose from the crowd. – Vice
A question that should be asked is..
Is this more so than in black run countries?
John Boyega's (a well-known actor in the Star Wars movies) parents immigrated from Nigeria. One-half of Nigerians live on less than 2 dollars a day. Yet protests don't tend to happen in Nigeria — in Nigeria, there a thousand other things are just accepted. Why is John Boyega living in a white originated country if he faces so much oppression, while he could move to an African country?  
John Boyega's home country of Nigeria has a police department that is routinely rated as the worst in Africa. There is no African country that has policing standards of white countries. First of all, African countries do not extend what we consider rights to suspected criminals.
Blacks Have A Superior Ability to Design and Maintain Law Enforcement Systems?
Blacks living in white-originated countries make it sound like they have some solution that is better where they immigrated from. Nothing is forcing John Boyega to stay in a white-originated country, yet he seems intent on not moving back to a black-run country.
Where Black Focus Their Protesting Efforts
Blacks primarily like to protest in white countries. These are the same countries that blacks beg to be let into.
Let us ask a few questions.
Is John Boyega interested in migrating back to Nigeria?
Does his race matter in Nigeria?
Is it a bigger problem for him in the UK or Nigeria?
The statement by Black Lives Matter is that blacks face systematic oppression in the US, but none of them seem to choose black-run countries to live in. Why? In fact, Patrisse Cullors of BLM did not buy over 10 million in real estate in black areas of the US. When she chose to spend BLM's donor's money, she chose exclusively white areas to live in. However, aren't these the areas that systematically oppress black people? Why was Patrisse Cullors so intent on exiting living in black areas as soon as she had the means to do so?
Here are a few more questions that come to mind.
Are blacks treated better back in Nigeria or the UK?
What country has superior policing and superior policing outcomes for blacks (Nigeria or the UK?)
If blacks are treated better in the UK (which is the case), why is nearly all of the attention being placed on the treatment of blacks in white countries?
Why aren't blacks living in white countries pointing out the treatment of Africans by Africans in Africa?
Why do blacks that have the option (the leadership of BLM and actors like John Boyega) not choose either black-run countries or black areas of the US to live in? John Boyega also lives in a predominantly white area, just like Patrisse Cullors.
How Live Off of the Benefits Created by White Societies
Blacks that live in white countries are the beneficiaries of white systems of technology and white organization. These are systems blacks had nothing to do with inventing or, in most cases, maintaining, and are things no black societies have ever created. This includes road networks, stable communication systems, a more equitable legal system than where they came from. The police in Nigeria are known to extract bribes from Nigerian citizens and provide inferior policing to say the UK, where John Boyega is protesting.
However, when blacks arrive in white countries, all of the things created by whites — that they benefit from — are seemingly forgotten. Freedom of speech, protections against police, safety regulations, none of these ideas came from black-run countries. And furthermore, these things don't exist in black-run countries today. African countries do whatever they can to blame all of their problems on a relatively brief period of European colonization (1888 to roughly 1950). However, they can't come up with a good argument for why African countries have not given their populations freedom of speech.
It seems the issue for blacks becomes the dissatisfaction with the county that they immigrated to.
Why Do Blacks Want to Immigrate to White Countries in the First Place?
The countries that are the preferred destinations for blacks the world over are overwhelmingly white-originated countries. South Africa for example received enormous amounts of illegal immigration from other African countries, and this was during apartied.
These Africans were seeking what only a white-originated society could provide. Anger at apartied never answered the question of why Africans immigrated from African countries illegally to get into an apartied country as long as it was run by whites. The reality is that any white run apartied system is invariably better than a black-run non-apartied system. Africans figured this out and voted with their feet.
Only White Countries Will Do to Apply for Blacks to Apply Asylum
African illegal immigrants pass right through Latin American countries, and only want to immigrate to the US, which is a white-originated country. This is the same country that BLM considers a hotbed for white supremacy.
BLM Wants Haitian Immigrants to be Allowed into a Country, That According to BLM is Dominated by White Supremacy
Here is BLM's statement on Haitian illegal immigrants.
Black Lives Matter condemns the racist, anti-Black treatment of Haitians and all Black people seeking asylum in the United States. Rather than reversing Trump's policies targeting Haitians for deportation, the Biden Administration continues to support and reinforce long-standing oppressive policies against Black immigrants and asylees. – BLM
Given the horrible statements about the US on the BLM website about how blacks are treated, shouldn't BLM be warning African illegal immigrants away from the US? However, they aren't.
Instead, they are critiquing the US for stopping black illegal immigrants from being allowed in the country.
It seems that BLM has a very inconsistent position on this topic.
Migrating to Countries of "White Supremacy"
Blacks have a history of claiming they are tired of racism. However, they continually seek to access white countries and white areas within white countries.
There is a joke in Africa that goes as follows..
"The next time the whites bring their ships, we will jump in this time."
This is a good time to review case studies of what occurs when blacks take over the management of previously white cities or countries.
Continual False Hate Crimes
There are far more fake hate crimes against blacks, that is hate crimes that are perpetrated by blacks to get sympathy and make false claims around racism.
This video shows that many blacks are disappointed when anti-black hate crimes turn out to be perpetuated by blacks. Even after the perpetrators turn out to be black, blacks often come up with another reason why the fake hate crime is a problem. One of the critiques is that fake hate crimes are solved too quickly. Blacks also never seem to call for blacks to be punished for faking hate crimes. It is difficult to come to any other conclusion that blacks want more hate crimes. Hate crimes allow blacks to continue race scamming. This is a pathway to gaining more power in white societies. 
Case Study #1:

What Happened to South Africa?

This video describes the decline of South Africa since blacks have taken over. Blacks have a global problem where they can't seem to accomplish what they want without white involvement. However, once in white societies, they declare extreme dissatisfaction with their treatment in those societies as well. But when they take over an area that is white, that area goes into a steep decline.  
Case Study #2:

What Happened to Detroit?
As blacks took over Detroit, whites fled to the suburbs. The argument was that once blacks took over the government, blacks would no longer have to deal with racism. However, Detroit went into drastic decline as the city became increasingly black. The argument has been that the automotive industry went into a decline, but the decline of Detroit is apocalyptic, and it is copied in every US city that became majority black in its population. Other cities like Pittsburg lost core industries, but notice Pittsburg did not go into a great decline. Why? Well a low percentage of its population that is black. 
Detroit, the city (not the suburbs), is now primarily a ward of the federal government. The city is unsustainable, with parts of it returning to the wilderness.
Yet, the video above blames everything but blacks for this setback. It is just about impossible to find any media that puts the responsibility onto blacks.
Case Study #3:

What Happened to Baltimore?

The same thing that happened to Detroit occurred when blacks took control of Baltimore. Not most of the residents of Baltimore would like to leave Baltimore.

Where would they like to go?

Well, to white neighborhoods, of course. The US will not stop blacks from ruining areas that were traditionally managed by whites.

And they can't stop it, because they cannot admit it is happening.
Case Study #4:

What Happened to Paris?

What have black and Muslim immigrants done to Paris?

Find out below.

Does this look like a white country? Every white country that accepts black or just non-white immigrants has areas where the non-white immigrants move to go downhill quickly. However, it is considered racist to point this out. Why is it not considered racism that non-whites ruin previously racist areas? 

The only way to not be racist is to either not have a functioning brain or to be blind.
Case Study #5:

What Happened to Mayotte?

This is an interesting case study. This video covers the island of Mayotte, which is a French protectorate off of the Indian coast. Illegal immigrants (which Vice calls "migrants" as they are WOKE), from the Comoros Islands (that are not French protectorates). In this situation, both Mayottetes and the illegal immigrants from the Comoros Islands are black. The Mayottetes blame the Comoroian immigrants for an increase in crime and violence on the island. Mayotte is better managed because of its affiliation with France. The (black) Mayottetes do not want illegal immigration from the Comoros Islands. 

This is an important data point because when in white countries, blacks — no matter where they come from, present themselves as a single black identity — fighting against white oppression. However, in cases like Mayotte, as well as countless other examples from Africa, it quickly becomes apparent that this presentation is an illusion. The video shows that one of the illegal immigrants in Mayotte wants to study in France — which again would place her close to her white "oppressors." Isn't France a country with endemic and systemic racism against blacks? Why would blacks want to go there, much less study there? She does not even have the right to be in Mayotte — but still wants the benefits of French education.

The Mayottetes would kick all of Comoros out of their island if they could, but the French are stopping them from doing so. So much for black unity.

If blacks were capable of achieving their objectives on their own — that is without living off of whites create — they would succeed when there are no whites around. However, blacks that live in Africa dream of immigrating to white countries. Once in white countries, they become enraged that they don't have access to more white things. They want to attend white universities even though the entire US educational system is a white construction (Africans had no universities or, in most cases, literacy when they first came into contact with whites). They also want preferential treatment to enter these universities — and if they don't get that — it is racist.
Case Study #6:

What is Happening to Spain?

As with Vice, CBS once again calls illegal immigrants "migrants." Racism is so bad in white countries that blacks are breaking every rule they can to immigrate to these countries. This must be because they love to be oppressed. Furthermore, once in the country, they desire to live close to not blacks but to whites. Why is it not considered racism to be black but to refuse to live in a black-run country, and to dream of living around whites? 
The Worst Run Cities in The US — Are Virtually All Black Run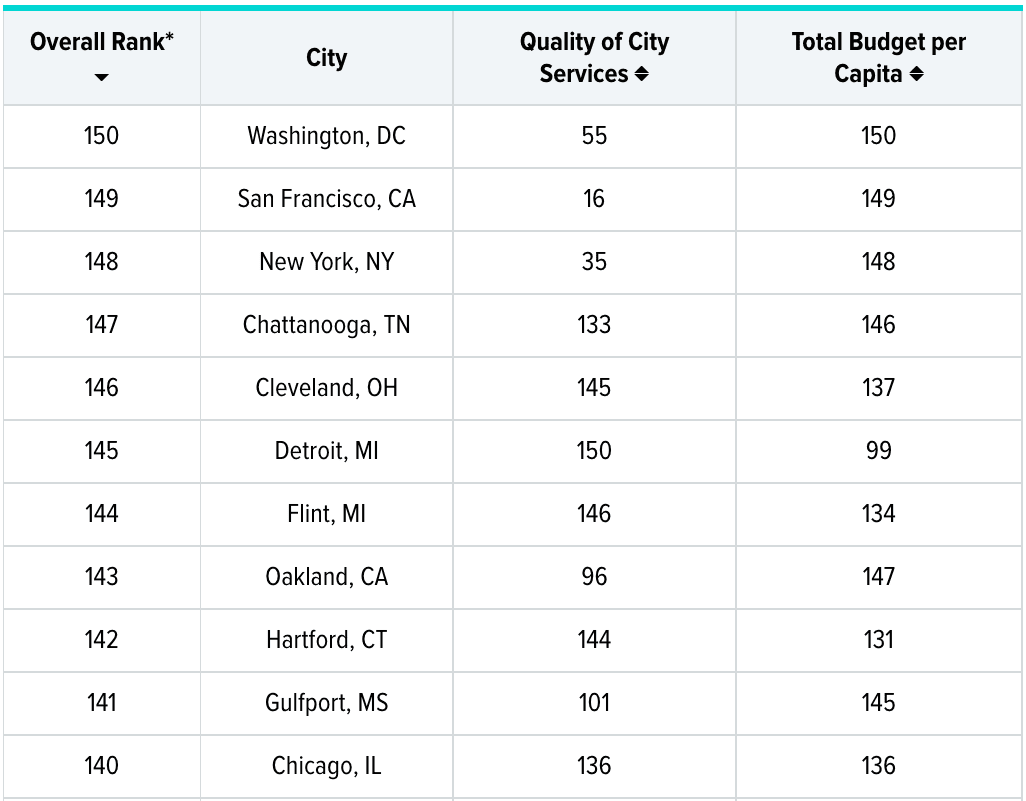 These are the worst-run cities in the US. The list goes on, but all the other cities are black run. Every single one of them (except for Stockton which is run by Latinos) is predominantly black (Chicago is a huge city, but the city government is predominantly black). 
What this describes is that blacks are not good at managing societies. Blacks in Africa also have the worst run societies and countries in the world. This is true even though the evidence is overwhelming of the inferiority of black management. However, media entities, find it necessary to coddle blacks and to say that none of this is the fault of blacks.
However, where is the evidence that blacks can
a) effectively run organizations or cities
b) that they have answers to how to improve white countries?
Do Blacks Contribute Back as Much as They Desire to Extract?
Do blacks give back to white societies in any proportional way in relation to their demand?
Logically, the answer must be no.
If they did, then areas would not go into a rapid decline after they become more black. What black institutions have blacks built that whites clamor to access?
Whites had repeatedly left enormous amounts of infrastructure when blacks took over the area. However, as time passes, the infrastructure of the area goes into a steep decline due to a lack of maintenance. This has also happened in South Africa, as South Africa's power infrastructure continues to decline. This is just one example, South Africa as a whole is falling away from being a developed country.
While this is happening, South Africa's population and black immigration from other African countries continue to increase. The white population continues to decline as whites are marginalized, and lose opportunities as affirmative action places blacks in positions previously held by whites. And these job assignments have next to nothing to do with qualification. This is another pattern of blacks that they oppose meritocracy and universally support promoting people for positions based upon tribal or family affiliation.
Demanding Access to Standards and Services That Blacks Cannot Themselves Produce
Blacks demand increases in human rights, in health care services, in education, etc. However, the problem is that black societies provide very little of these things to their population. Africans that come across the Mediterranian stated that they seek freedom and human rights.
This brings up the question, why can't these things be provided by black societies? This is because these things do not exist in black-run societies. That is why they have to immigrate to white-run societies.
How Do Black Run Societies Score Versus Other Societies?
Country Civilization Scoring
This is the scoring and their relative levels.

| Country Standard | Literate Culture? | Fatalistic? | Score and Country Class |
| --- | --- | --- | --- |
| Western Europe | Yes | No | 1 |
| Eastern or Southern Europe | Yes | No | 2 |
| North Asia | Yes | Semi | 3 |
| Russia | Yes | No | 4 |
| Southeast Asia | Semi | Yes | 5 |
| Pacific Island | No | Semi | 6 |
| Indian | Partial | Semi | 7 |
| Latin American and Carribean | No | Yes | 8 |
| Muslim | No | Yes | 9 |
| Africa | No | Yes | 10 |
| African Country + > 20% of Pop. = Islamic | No | Yes | 11 |
According to our civilization scoring, non-Muslims African societies scores 9 levels below Western Europe, which includes its offshoots Canada, Australia, and the US. Even trying to draw an equivalence with Russia would be a problem for African countries. However, by stating they deserve to live in Western European countries and their offshoots, they place themselves on equal footing with the aforementioned countries. Think for a moment, are people trying to illegally immigrate from Western Europe or the US to Africa? Obviously not. Are people from Africa continually trying to illegally immigrate to Western Europe? Continuously. Given the terrible level of competence and accomplishment of African nations, it is deluded how blacks continually compare themselves not to civilizations that are close to them, like Muslim or Latin American, but they compare themselves and demand access to the very top performing societies, which are Western European.
Conclusion
There is not a single black country that needs to keep out illegal white immigrants. But it seems that a high percentage of blacks want to immigrate to white countries, these are countries where the existing black population constantly complain about the racism and white supremacy they face.
Our View
White countries need to stop buying into this scam and need to enforce their borders. The more non-white a country becomes, the worse that country becomes. Each of these complaints is an attempt to turn countries less white and to make them less functional and desirable for whites. For several decades now, it has been stated that all races are "equal." Whites often feel responsible for blacks, however, blacks are not the responsibility of whites.
All Races Are the Same?
This is a part of the root of the problem. This proposal that all races are the same never had any evidence to support it, yet it was asserted because it was politically correct. It was an appealing lie to believe because it "felt good."
Once this idea took hold, it now became a platform to say that all races should have the exact same things, and this has primarily been interpreted as non-whites invading white spaces and countries and taking their society from them.
Blacks want white outcomes, but because they can't produce white outcomes on their own, they have to invade white societies to obtain them, and their tool is not producing these things themselves but by taking them through living in white-originated societies.